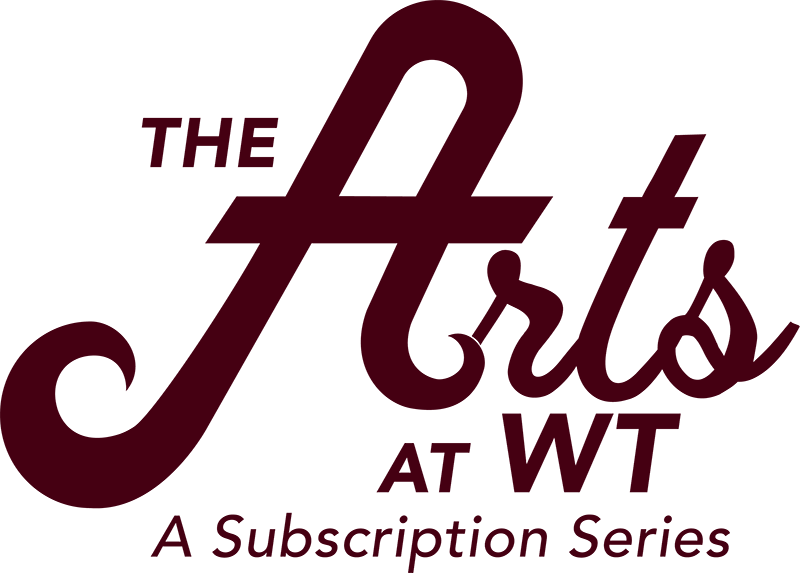 The Arts at WTAMU: A Subscription Series
Established in 2010, The Arts at WTAMU is a donor engagement program that serves to showcase the creativity and share the exciting advancements taking place in the Sybil B. Harrington College of Fine Arts and Humanities while providing support to College programs in a variety of ways. Each season, members are invited to attend six events that highlight a specific department or program. Every event is curated specifically for members of The Arts to offer a glimpse into the passions and disciplines of the five departments, accompanied by a signature cocktail buffet. A membership of $300 grants access for two to these events and does much to foster the talent and hard work of the students and faculty.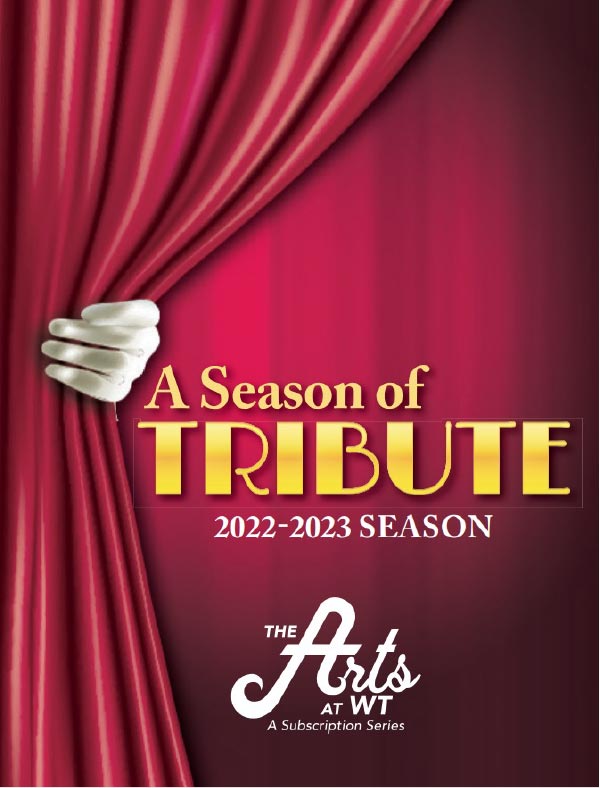 2022-2023 Season
Join us this season as we pay tribute to the sensational programs of the Sybil B. Harrington College of Fine Arts and Humanities and their indispensability to the culture of the Texas Panhandle. Through your membership, you receive admission for two to each of our events, which will highlight our programs' ingenuity and inspiration.
Thursday, September 22
"Extraordinary Acclaim: An Evening with the Opera Cowgirls"
This dinner-theater experience will feature the genre-bending music of this nationally touring ensemble, which includes Sarah Beckham-Turner, WT assistant professor of music.
Thursday, October 20
"Ragtime Homage: Respect through Music"
WT's jazz ensembles, led by Doug Storey and Dr. James Barger, will offer an intimate concert experience as patrons enjoy cocktails and hors d'oeuvres.
Sunday, December 4
"Cheerful Extolment: Music of the Christmas Season"
In addition to guaranteed admission to WT's annual holiday concert, which is always performed to sold-out audiences, patrons will relish a holiday dessert buffet and drinks at Hugo's on the Square in Canyon.
Thursday, February 16
"Thunderous Applause: 'Sweeney Todd: The Demon Barber of Fleet Street'"
Prior to WT Musical Theatre's production of the epic Stephen Sondheim musical, patrons will enjoy cocktails and hors d'oeuvres.
Thursday, March 30
"Lasting Legacy: A Tribute to Sybil B. Harrington"
Subscribers will be the first to see a documentary produced by WT's award-winning digital production students, faculty and staff at a screening event that also will feature surprise collaborations designed to pay homage to Harrington's enduring impact.
Thursday, April 27
"Artistic Admiration: Showcase of Art and Beyond"
Students and faculty from WT's art department will display their works at this indoor-and-outdoor art walk, where patrons can create their own pieces at interactive stations.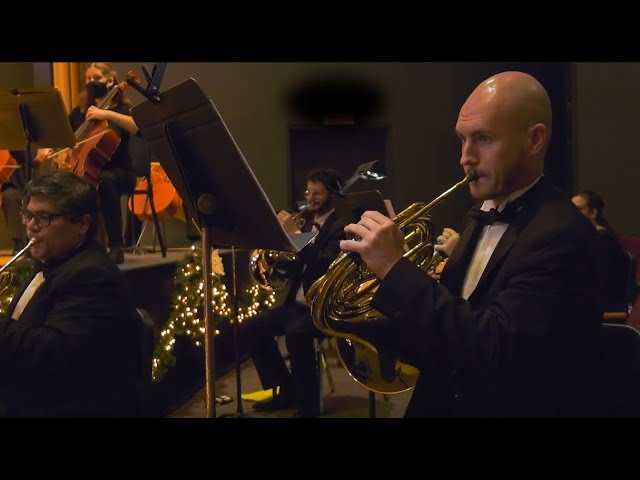 PAST SEASONS
The Arts Subscription Series has hosted beloved events like Night Blow, Christmas at WTAMU, and the WT Theatre spring musical as well as one-and-only occasions like Live Cinema at the Paramount, Night on the Red Carpet, and The Remnant Trust.
Check out the FAH Calendar for upcoming events across the college.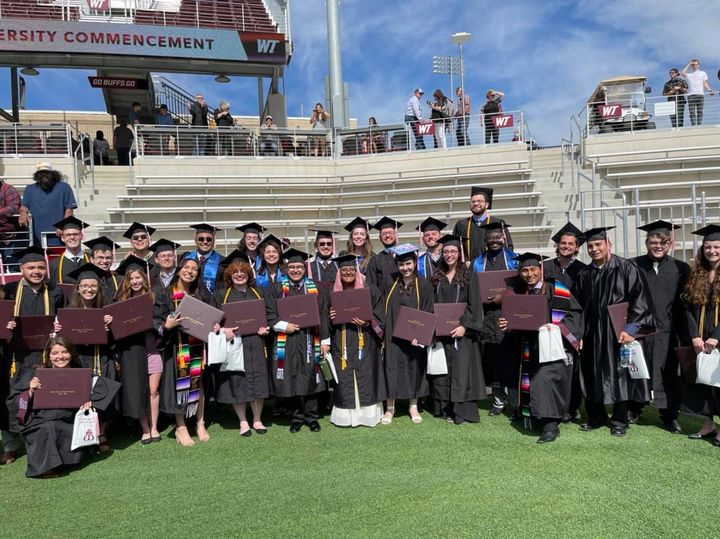 IMPACT
Contributions are made every year from The Arts at WTAMU to four endowed scholarships empowering students both today and in the future. Additionally, this program funds unique opportunities like underwriting the annual Christmas Concert for broadcast on PBS and establishing the Dorothy Patterson Poetry Series. Most recently, our donors made possible the continuation of programs across the college with the purchase of supplies and equipment to create virtual and socially distant performances.