2024 BAND & ORCHESTRA CAMP - July 7-13
WTAMU Band & Orchestra camp is for students entering 7th grade - incoming college freshman.
REGISTRATION will open February 12, 2024!  
Important Camp Information
Audition Materials
All campers will audition for chair placement in one of the five High School or four Junior High School bands; strings will be placed in one of two orchestras (full and string).
More About Our Camp
The WTAMU Band Camp has been held annually for 70 years on the campus of West Texas A&M University in Canyon, located in the Texas panhandle just south of Amarillo.  This year, we are including string students in order to also have an orchestra experience.  Students who have completed at least one year of full band or orchestra may attend (entering 7th grade - incoming college freshman).  The campers make up 9 full bands, 4 for junior high and 5 for high school, in addition to a full orchestra and string orchestra.  The camp faculty consists of members of the excellent WTAMU music faculty along with leading high school and junior high band directors from Texas, New Mexico, and Oklahoma.  A camper's daily schedule includes full band or orchestra rehearsals, sectionals, individual instrument classes, and a required afternoon class and assembly, as well as optional electives at 7:45am and 4:30pm.  In addition, many activities are offered in the evening hours.
Campers staying on campus are housed in university dorms; WT students serve as resident assistants.  Each dorm also has a live-in adult dorm supervisor.  Roommate assignments are made based on requests received from the online registration system.  In the event that no specific roommate is requested, one is assigned by our staff and, whenever possible, campers are kept together with other students from their hometowns.  
We look forward to seeing you at camp this summer!  Please contact our office (806-651-2828 or bandcamp@wtamu.edu) if you have further questions.
for more information
please contact us at the following:
806-651-2828
West Texas A&M University Band & Orchestra Camp
WTAMU Box 60879
Canyon, TX 79016
DON LEFEVRE, CAMP DIRECTOR
Dr. Ted DuBois, assistant camp director
Dr. Russ Teweleit, assistant camp director
Becky Usleton, secretary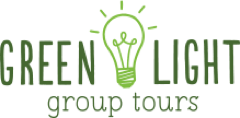 Thank you to Green Light Group Tours for your support!
IMPORTANT PHONE NUMBERS:
Band & Orchestra Camp Office: 806-651-2828
Spring Hours: Monday/Wednesday/Friday - 8:00am-3:00pm
Summer Hours: Monday-Friday - 8:00am-12:00pm; 1:00pm-5:00pm
Dining Hall: 806-651-6707
Dorms:
Cross Hall: 806-690-3115
Founders Hall: 806-690-3224
Jarrett Hall: 806-690-3218
Jones Hall: 806-690-3211