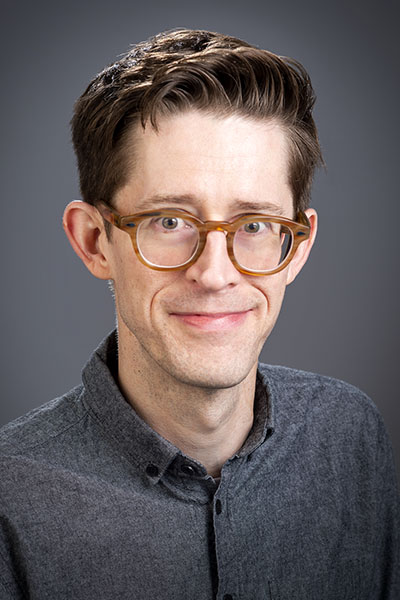 Ryan M. Brooks
Associate Professor of English
Office: Classroom Center, Suite 319N
Email: rbrooks@wtamu.edu
Phone: 806-651-2484
Professional Profile
Dr. Brooks joined the Department of English, Philosophy, and Modern Languages in 2015. He received his B.A. in English and a Bachelor of Journalism degree from the University of Missouri. At the University of Illinois at Chicago, he completed his M.A. in English in 2006 and his Ph.D. in English in 2014. In 2014-2015, Dr. Brooks was a Postdoctoral Teaching Fellow at Washington University in St. Louis.
Teaching and Related Service
Dr. Brooks teaches course in American literature, 20th- and 21st-century literature, literary theory, and composition.
Research and Creative Activity
Dr. Brooks's research tries to account for the differences between contemporary American fiction and the postmodern writing that preceded it. His work explores how this literary shift intersects with broader changes in the way contemporary politicians, activists, and citizens understand the nature of social conflict. Dr. Brooks's research and teaching interests also include earlier periods of American literature, transatlantic modernism and postmodernism, and the history of literary criticism and theory. His book, Liberalism and American Literature in the Clinton Era, was published Cambridge University Press in June 2022. His writing has also appeared  in  Twentieth-Century Literature, 49th Parallel, Mediations, The Account, and the critical anthology  The Wire: Urban Decay and American Television. In addition to his academic writing, Dr. Brooks is host of Humanities on the High Plains, a podcast focusing on humanities research, with a special emphasis on topics relevant to the Texas Panhandle and High Plains.