Tracks: Research in the Humanities
Tracks is a student-edited research journal housed in the English, Philosophy, and Modern Language department at West Texas A&M University. Submission is open to all outstanding undergraduate research in the humanities at WTAMU, including literature, the arts, history, social studies, communication and cultural studies. This fourth edition of Tracks highlights essays on feminism, popular culture, and Milton and was edited by the Fall 2022 Advanced Editing and Publishing class: Shelby Davis, Rachael  Draper, Stephanie Espinoza, Carly Evetts, Samuel Lay, Niang Lun, Alice McDonald-Pate, Makenzie Merritt, and Brinn Reeves.
If you are interested in submitting your work for the next edition, or want to discuss joining our editorial staff, please contact Dr. Rebecca Weir at rweir@wtamu.edu.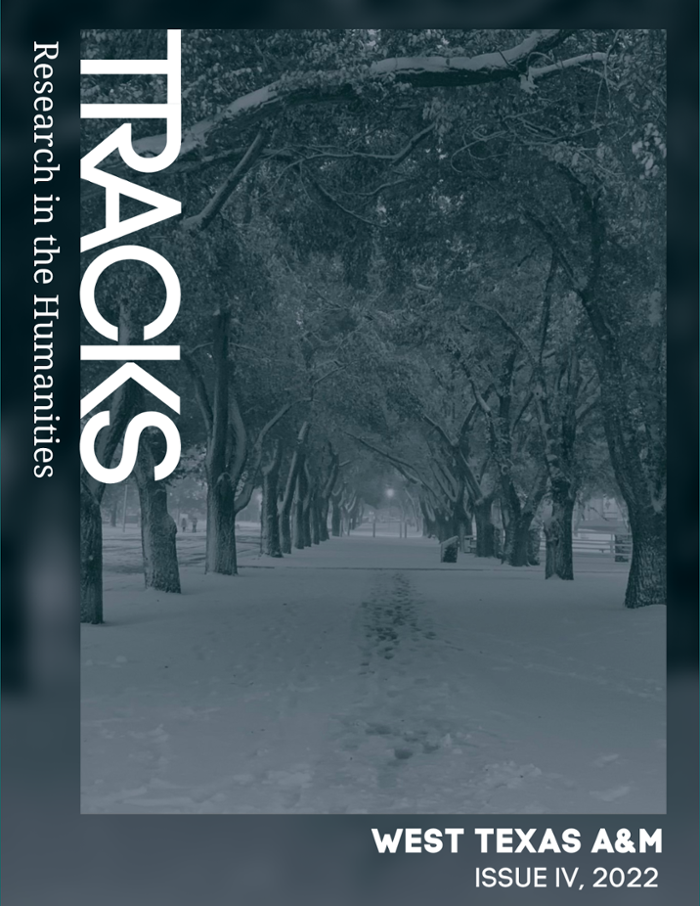 © Tracks: Research in the Humanities
Department of English, Philosophy and Modern Languages
West Texas A&M University