Theatre Alumni Spotlight

Jenny Bailey, B.A., Theatre Performance - 1993
Jenny Nolan Bailey graduated from WTAMU in December of 1993 and then went on to get a Master's of Arts degree in Theatre from University of North Texas.  She is currently one of the Assistant Directors on the CBS show "2 Broke Girls".
While at WT, she was an active member of the WT Theatre Department, Dance Department, and Campus Services.  She was a member of the "TEXAS" Musical Drama cast in 1992. After graduation, Jenny worked in the Dallas area for a while on commercials and industrials.  After a few years, she decided that if she was ever going to further her career, she needed to move to Los Angeles.  In January of 2002, Jenny packed up her car with her belongings and very little money in her pocket, but a lot of passion, desire (and naivety) and drove to California.  Within a short period of time she found a job as a production secretary on a TV show at CBS Radford studios.  Later that year, she applied for the Director's Guild Training Program and was one of 17 accepted out of 2500 applicants to begin training as an assistant director in the fall of 2003.
While in the Training Program, Jenny worked on many TV shows such as "The West Wing", "Huff", "Joan of Arcadia", "Invasion" and many more.  She was assigned the feature film "War of the Worlds" where she met a wonderful AD staff that took her along to prep "Munich" and later hired her on several other feature films.
Jenny joined the Director's Guild of America in 2005. Some of her single camera TV credits include "Saving Grace" and "Men of a Certain Age" as well as other shows.  Her feature film credits include "There Will Be Blood", "Lions for Lambs" and "Tintin" among others.
One of her proudest moments was, while filming "There Will Be Blood" in Marfa, Texas, having Royal Brantley and his wife, Karen, come to visit.  It was such an honor to have them travel all the way to come see what it was like on set and have them eat lunch with the cast and crew.
After marriage and having a son, Jenny felt it was extremely difficult to work the hours and locations required for feature films and single camera so she made the switch to multi-camera sitcoms.  These are shot primarily on a sound stage and often with an audience.
She has been working on "2 Broke Girls" at Warner Brothers Studios for the last 4 seasons and will begin another season of filming in August.  Her job primarily consists of setting and directing all of the background actors in the scenes. 
She is so proud to have been a part of the WT family!  What she learned at WT definitely planted the foundation for where she is today in her life and career.
Jenny lives with her husband, Kevin, and son, Landon, in Burbank, CA.
---
Anna Maureen Hogan, B.A., Musical Theatre - 2014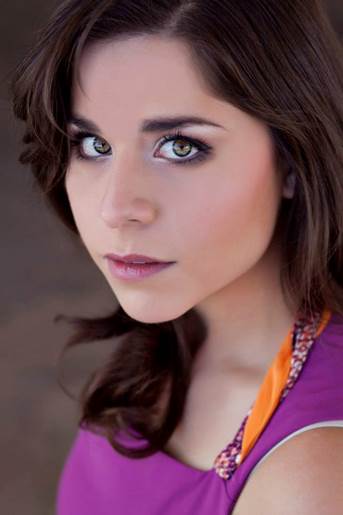 Anna Maureen Hogan is a freelance actress living in New York City. She is a recent graduate from West Texas A&M University where she received her BA in Musical Theatre. Since her graduation, Anna has acted in several productions and films in Texas and New York City. Among these are Cats (Jellylorum), The Ways (Salome), and Driving under the Influence (Becca). Anna has performed cabaret-style at venues like the Broadway Comedy Club and Don't Tell Mama.
Although her degree is in performance, Anna has expanded her experience into the field of directing live theater and film. Recent projects include the world premiere of The Things that Don't Translate (Assistant director, The Freeks), Yellow Fever (First Assistant Director, Wham Bam Productions), and Prayer Never Fails (First Assistant Director, Opportunist Films).
Anna's home is in Lubbock, TX, where she attended South Plains College. While at South Plains, her focus shifted from art to music and ultimately settled on theater. She received scholarships for academics, music, and performance at South Plains College. She transferred to West Texas A&M University where she majored in Musical Theater and studied Shakespeare abroad in London and Stratford-upon-Avon.

Current projects: Assistant director for Rising Sun Performance Company, part of Planet Connections Festivity. Anna is working in collaboration on several freelance projects. Her roles on these vary from production, directing, to acting.
Most notable achievements: Performing the role of Jellylorum in Cats alongside Todrick Hall and Ken Page with Lubbock Moonlight Musicals; first assistant directing the film Prayer Never Fails, nominated for Best Screenplay and Best Actor with the International Christian Film Festival; directing the musical Fiddler on the Roof with Frenship High School in Lubbock, TX.
Awards: Best Featured Actress, APO BIT Awards with West Texas A&M University.
Additional Work: Stage management, second assistant directing, production coordinating, assistant production coordinating.
Mission: Anna aspires to tell stories that give back to society, reflect a current and changing world, embrace and fight for diversity, and find new ways to captivate our audiences with live theater.
Plans for the Future: Anna plans to pursue an MFA in directing in the fall of 2017.
Contact: annamaureenhogan.com
---
Ian Ferguson, B.A., Theatre Performance - 2009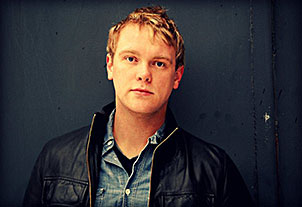 Ian is an actor living and working in the Dallas/Ft. Worth Area. Recent roles include:
Stolen Shakespeare Guild - "The Importance of Being Earnest" (Algernon), Water Tower Theatre - "The Lieutenant of Inishmore" (Brendan), Contemporary Theatre Dallas - "The Trip to Bountiful", Shakespeare Dallas - "Cyrano DeBergerac", "Hamlet", "Twelfth Night," and Theatre 3; "The Farnsworth Invention" and "Present Laughter." Film: "Dots" with Opticon Films in NYC. Ian also works as a Technical Writer and Content Developer for Monitronics, a home security corporation.
---
Brandon Mitchell, B.S., Theatre Design and Technology - 2006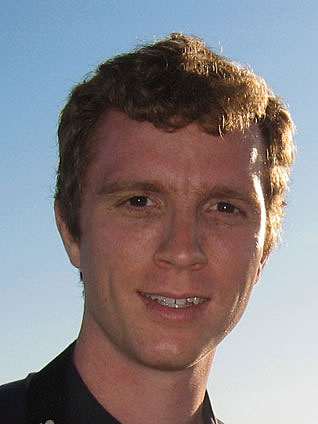 Brandon is a freelance lighting designer for theatre, dance, and opera in the New York City area. He focuses on working collaboratively with others to tell stories in a simple, yet imaginative manner through the use of light.
He is a recent graduate of the MFA program at Carnegie Mellon University in Pittsburgh, PA. During his time at Carnegie Mellon he lit numerous university productions and worked on several projects throughout the Pittsburgh area. Previous to this Brandon earned his Bachelor's degree at West Texas A&M University in Canyon,TX.
Brandon was recently featured in Live Design Magazine as one of the young designers to watch:
"Our Next Generation Of Young Designers To Watch
Brandon D. Mitchell, Lighting Designer
Home base: Hempstead, NY
Current project(s): Lighting designer for My Fair Lady at Seven Angels Theatre; assistant lighting designer for Westport Country Playhouse Gala Celebration; and Fiddler On The Roof National Tour.
Most notable achievements: Lighting design for the world premiere of Marfa Lights, a new play by Octavio Solis in 2006; conducted research into the feasibility of using LED lighting technology for stage lighting as a McNair Scholar at West Texas A&M University; earned my MFA in lighting design from Carnegie Mellon University in 2010.
When I started in this industry: 1999
How I got into this industry: I accidently registered for a technical theatre course in high school.
Influences: CMU professors and lighting designers Abigail Rosen-Holmes and Cindy Limauro; lighting designer Philip S. Rosenberg; the work of James Turrell.
Worst advice I've ever heard: "Add templates to all of your frontlights, and it will help even everything out."
Best advice I've ever heard: "Treat the stage like a painting or photo; always light the foreground, middle ground, and background."
Favorite thing about the production industry: Always meeting and working with new people.
Favorite design/programming/technical trick: Always consider everything on stage relative to everything else on the stage.
Plans for the future: Moving into New York City and continuing my design career.
Other interests/side gigs: Photography, fly fishing.
Awards, honors: Carnegie Mellon School of Drama, William Nelson Memorial Award; 2006 ACTF Region VI Festival, Excellence in Lighting Design for Marfa Lights.
Organizations, memberships: USITT
---
Cy Scroggins, B.A., Theatre Education - 2006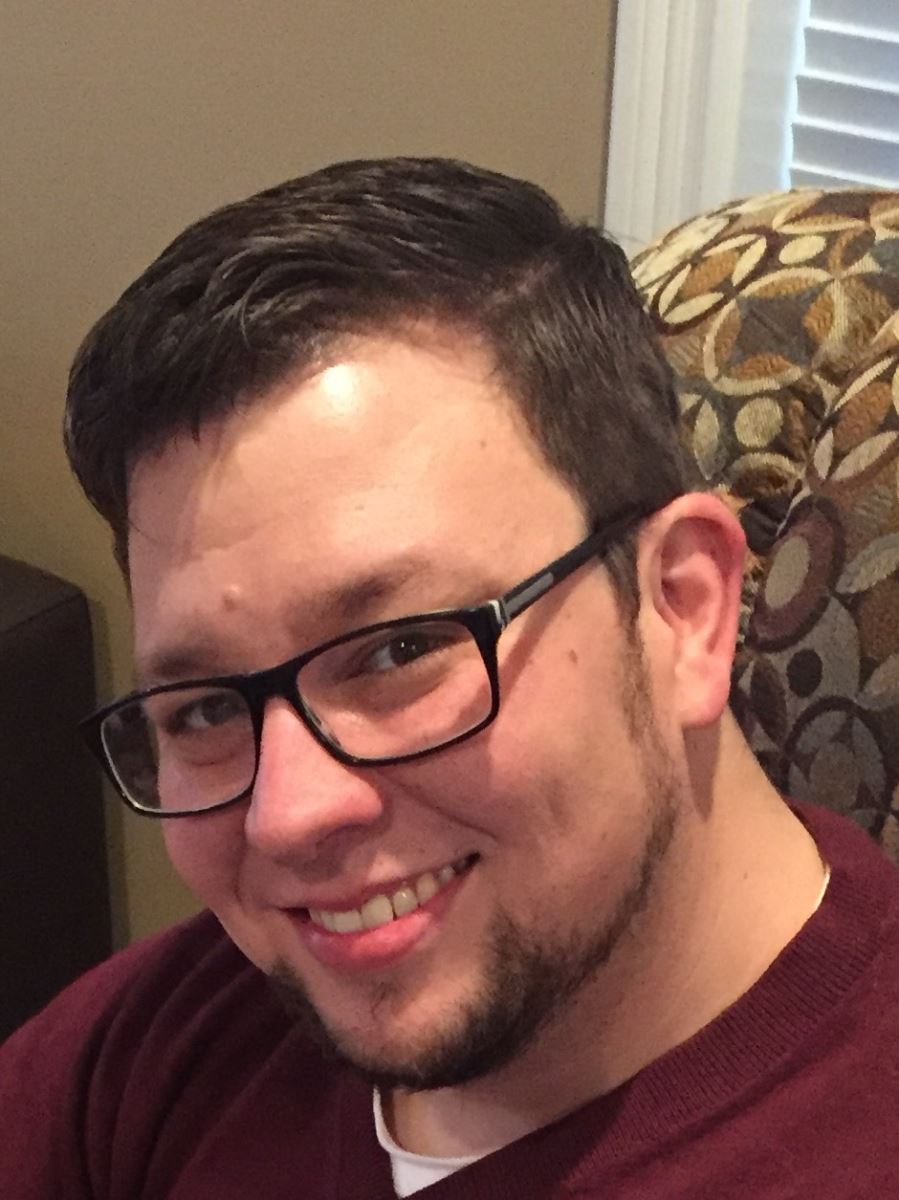 Cy, a 2006 WT Theatre Alumni, began his teaching career in Sonora, TX. He served as UIL coordinator, UIL Speech and Debate Coach, and One Act Play Director in Sonora from 2006-2012.  In 2012 he took over and currently serves as head director of the Theatre Department and UIL Coordinator at Randall High School in Amarillo, TX.  During his career, he has had eight plays reach the Regional level and five plays reach the State level in the UIL One Act Play Contest. From Sonora, in conference 2A, Blood Brothers (2009), Handler (2011), and Epic Proportions (2012) reached state.  In 2013 at Randall High School, his show Darkside won the 4A State Championship.  Randall High School's production of Eurydice also appeared at the 5A state meet in 2016.  Cy has had multiple students qualify for the UIL State Speech tournament, and coached State medalists in Prose, Poetry, and LD Debate. He had a student win the State Championship in Informative Speaking in 2012. He also served on the UIL Regional Advisory Council for Speech in 2011 and 2012. Cy was honored with a Teacher of the Year Nominee in 2011 at Sonora High School, and was awarded the Teacher Excellence Award at Randall High School in 2016.  Cy is very passionate about high school theatre, the lessons it teaches, and the memories and bonds it creates.