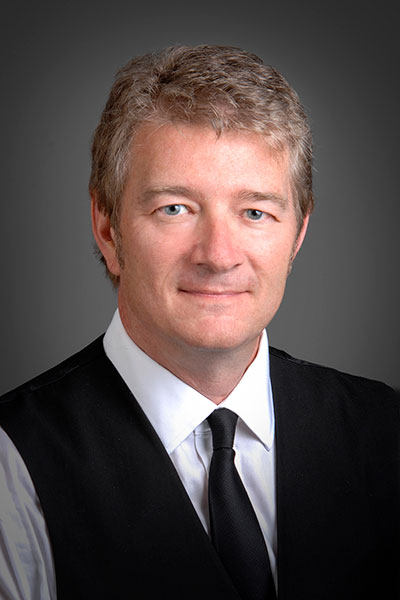 Randy Ray
Director of Broadcast Engineering
Associate Lecturer of Media Communication
Office: Sybil B. Harrington Fine Arts Complex 162
Email: rray@wtamu.edu
Phone: 806-651-2807
Professional Profile
Ray, Director of Broadcast Engineering at West Texas A&M University, spent more than 15 years in the Nashville, Tenn., media industry before returning to his alma mater as an instructor.
"Students appreciate real-world experience," said Ray. "When I tell them it takes hard work and dedication, I'm speaking from that experience."
Ray, a Pampa native, attended WTAMU - then West Texas State University - from 1980 to 1984. He graduated with a degree in radio and TV.
"When I was here as a student, one of the most important things I learned is that you're only limited by the boundaries you set on yourself," Ray said.
"They encouraged me to dream big, and so I did."
Ray moved to Nashville in 1987. He first worked as an audio and visual engineer, working with some of the biggest names in music and on the speaking circuit.
Ray ran into musicians Andy Denton and Billy Williams of Amarillo in the early 1990s. The trio, plus guitarist Michael Jacobs, formed Christian rock band Legend Seven. Ray, who played bass guitar, swapped his engineering job for a recording contract.
Legend Seven was signed to the prestigious Word record label and began touring. The group made two CDs, each selling 30,000 copies. The band toured twice in Europe and had several top singles on Christian radio.
After the band broke up in 1994, Ray managed Sunset Studios, the largest sound stage and recording studio in the south at the time.
"I got to work with artists I had grown up listening to in the Panhandle of Texas," he said.
Ray worked with Spike Lee, Lynyrd Skynyrd, Garth Brooks, Peter Frampton, Neil Diamond and other music and film greats at the studio.
Ray was asked to teach classes at nearby Middle Tennessee State University. He pursued his master's degree while teaching there from 2000 to 2002.
"I fell in love with the teaching aspect there," he said.
When the opportunity to teach at WTAMU opened in 2002, Ray moved back to the Panhandle bringing his wife, Anita, daughter, Rachel, and son, Luke with him.
Ray's years in Nashville give him an edge at educating college broadcasting students.
"Randy's experiences lend a lot to his teaching," said A.J. Swope, a former WTAMU student. "He spent so many years in the industry, and he brings that to his classroom."
"Ray's experiences allow him to relate to students on a personal level," said Alex Tomlin, a 2007 graduate.
"The best thing about Randy Ray is that he is 100 percent there if you need him," Tomlin said. "He's genuine, and he really invests in his students."
Ray also used his knowledge of the recording industry to help design the Sybil B. Harrington Fine Arts Complex. He designed and built the complex's radio and television station, audio suites, recording studio and the high-definition video studio.
Ray hopes he can encourage his students the same ways he was encouraged as a WTAMU student.
Teaching and Related Service
Ray teaches various classes in audio and video production, media management and media history.
Research and Creative Activity
Ray's research interests include broadcast technology, recording industry, feature writing and media convergence.