Featured Alumni
Cole Medley
Cole was born and raised in Lubbock, Texas. After playing sports his whole childhood he soon found his love for dance at the collegiate level. Cole attended West Texas A&M University where he received his Bachelor of Fine Arts in Dance, graduating in May 2019. While in school Cole was cast in many featured roles in the Dance Programs many dance concerts while on scholarship. He was also cast in three musicals: Hairspray (Dance Captain), Chicago (Dance Captain), and 9 to 5. Professional credits include Hershey Park, Texas! The Musical Drama, Six Flags Over Texas, and Professional Company Member with the Lone Star Ballet Company. Cole is currently sailing the high seas as he performs multiple shows with Azamara Cruises while also being Dance Captain and Wardrobe Manager.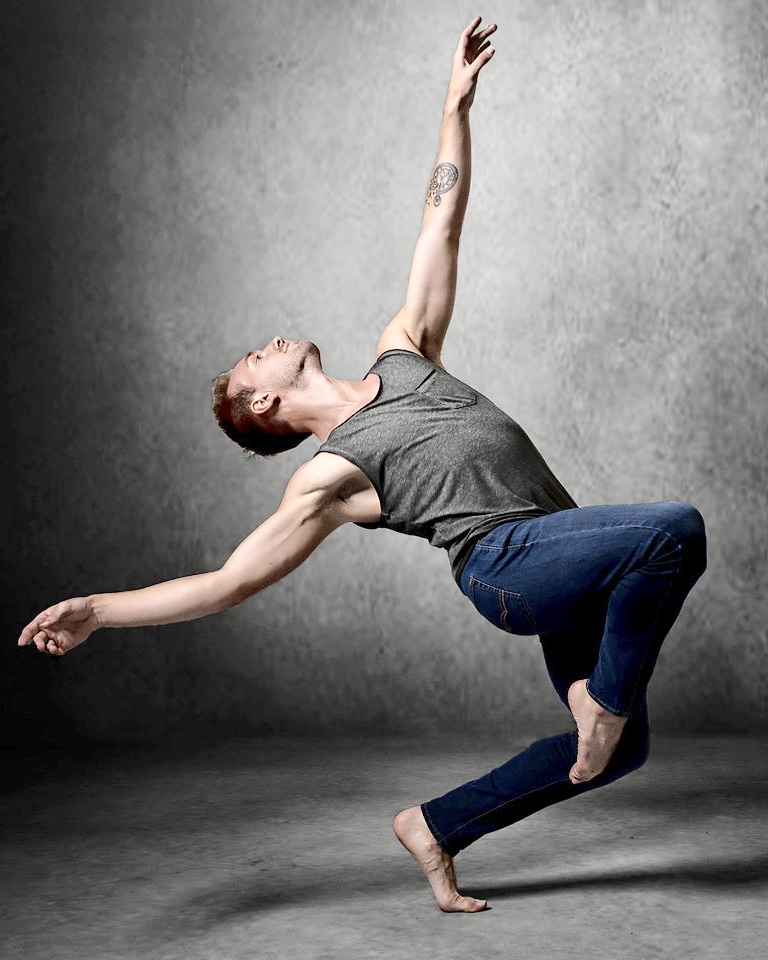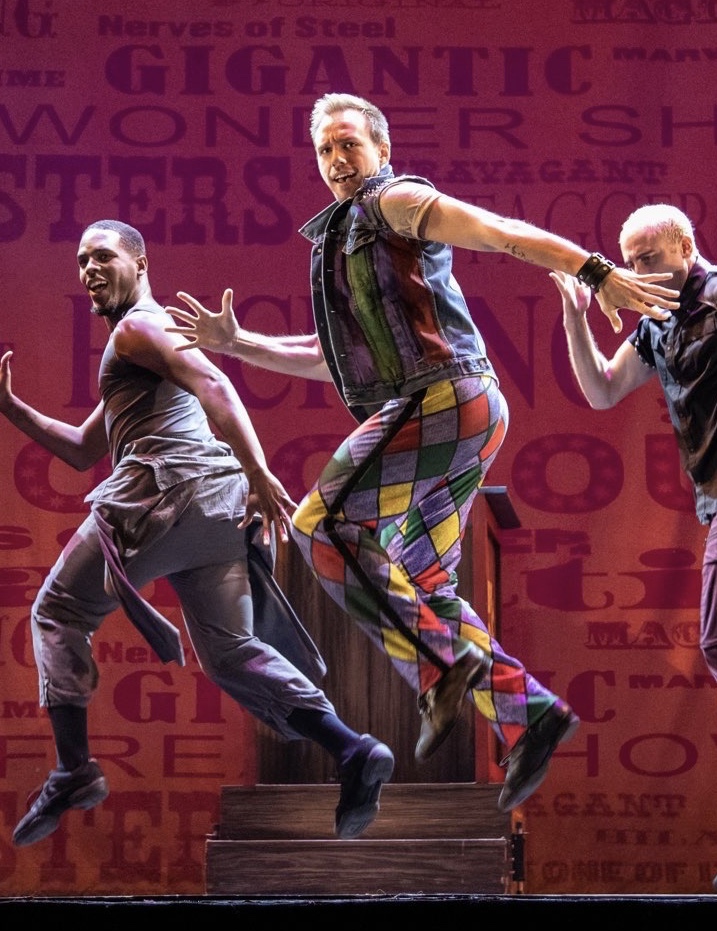 Mateus Barbosa de Silva
Upon graduation in May of 2017 Mateus accepted a contract with Oceania Cruise Lines as a swing dancer. Following this contract he moved to New York City where he has worked with choreographers including Jim Cooney, Bob Boross, HannahQ Dance Company and Julia Kane Dance Collective. He has choreographed for the filmmaker Jamie Cristello and was also in the 91st Annual Macy's Thanksgiving Day Parade opening dance number, which was viewed nation wide by more than 50,000,000 people. He also worked as a dancer for promotional materials for the wedding company The Knot. Recently, he accepted an equity contract with The Fireside Theatre in their production of Newsies and has also accepted a contract, for the summer of 2018 with the Tony Award Winning Guthrie Theatre, for their production of West Side Story. In 2019 he was cast in the Broadway national tour of Fiddler on the Roof. He is represented by Lucille Dicampli Artist Representation.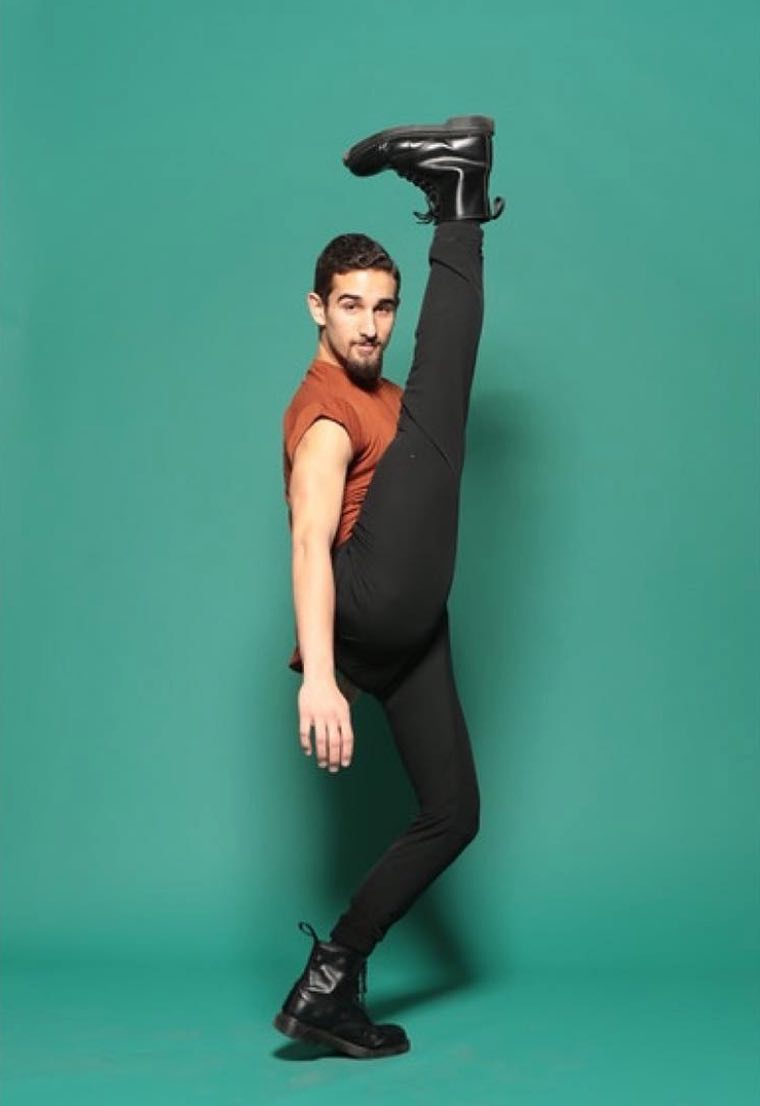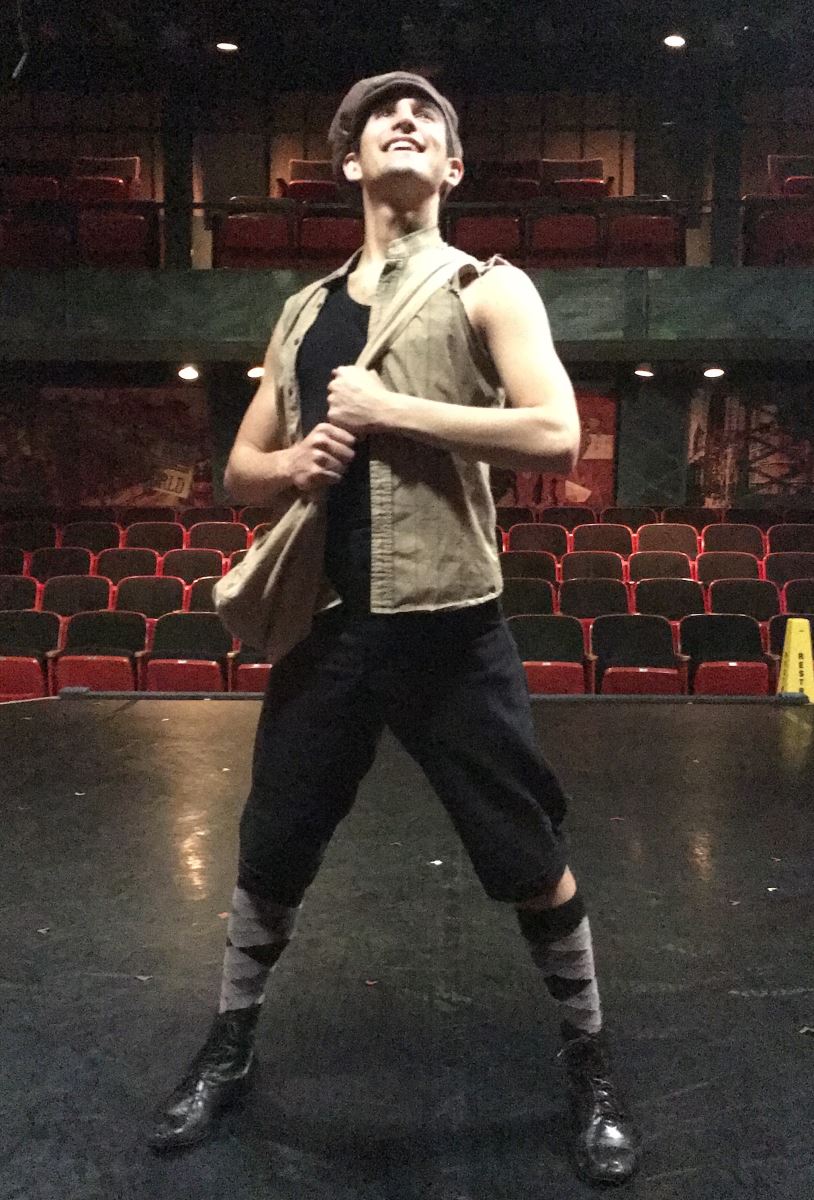 Johanna Seidel
Upon graduation in May 2016 from WTAMU with high honors and a BFA in Dance, Johanna has been living and working professionally in Chicago, Illinois. Johanna actively dances with Alluvion Dance Chicago under the direction of Johnny Huntoon and Esoteric Dance Project under the direction of Brenna Pierson-Tucker and Christopher Tucker. Through Alluvion she had the opportunity to develop and present her choreography, making her Chicago choreographic debut with a contemporary duet in April 2017. Johanna was recruited and selected to be a Chicago RAW Artist, presenting a self-choreographed contemporary solo in October 2017. She has also worked as a featured dancer on various film projects, including DaNiro Elle Brown's "Soft," and Joseph Roark's "The Ballerina & The Swordsman." She was also hired to work as a ballerina for the primetime television show "Empire" on FOX Networks. Johanna is currently working on other collaborative projects with local Chicago artists, as well as continuing her training with various local professional companies. Johanna teaches for the Chicago School of Ballet with her focus on beginning ballet and jazz, beginning/intermediate pointe, adult ballet, and intermediate/advanced contemporary students. She also choreographs for her students for full-length productions, including "Thumbelina" and "The Nutcracker." Johanna is also a rotating substitute teacher for various local and suburban studios.
Photo Credits: Maegen Bohac of NFNR Photography (City Skyline), Kate Scott & Sarah Hess for RAW Artists Chicago (Lunge)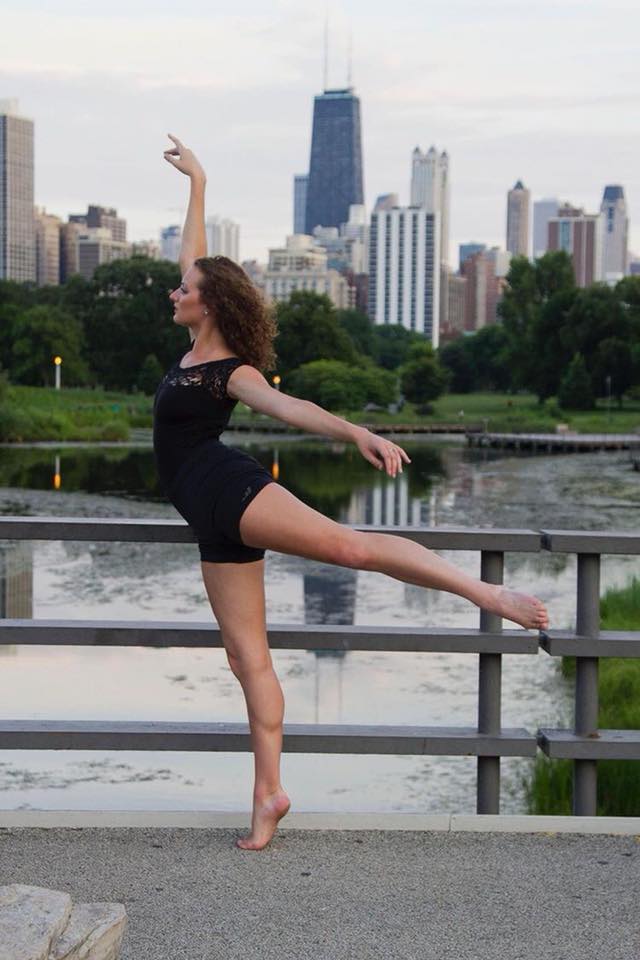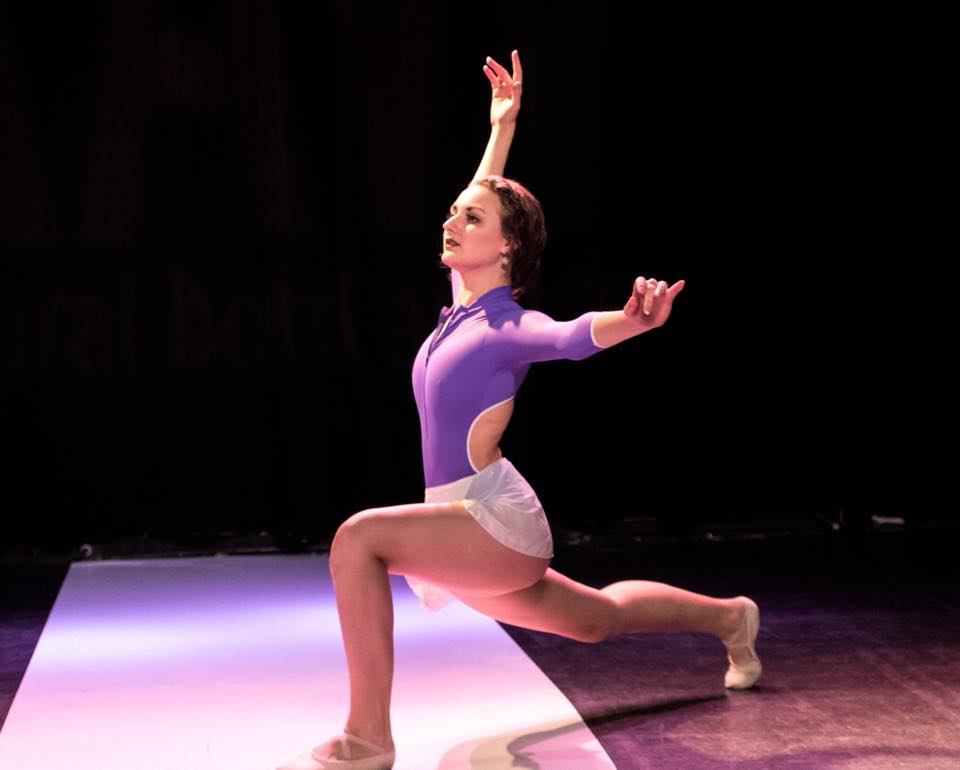 Jana Matthews
A 2016 graduate of the WTAMU dance program,  Jana Matthews is currently living in San Antonio, where she has danced at Sea World and Six Flags Fiesta Texas.  She is also a successful teacher and choreographer. Immediately after graduation, Jana spent a couple of years in California, where she was a member of the Nannette Brodie Dance Theatre , performed with Tap Overload, and also worked as a magician's assistant for the MagicIAN Tour, performing with him in Las Vegas.  Jana also spent 3 summers as a featured dancer in the outdoor musical drama TEXAS.  During her time in Amarillo, Jana was especially pleased with her "Silent Night" music video made for GLO at Victory Church and with her part in an Amarillo College commercial, which began airing in July 2014.  Jana believes the excellent training she received at WTAMU and the continuing support of Professor Edward Truitt have helped open those doors for her. Soli Deo Gloria.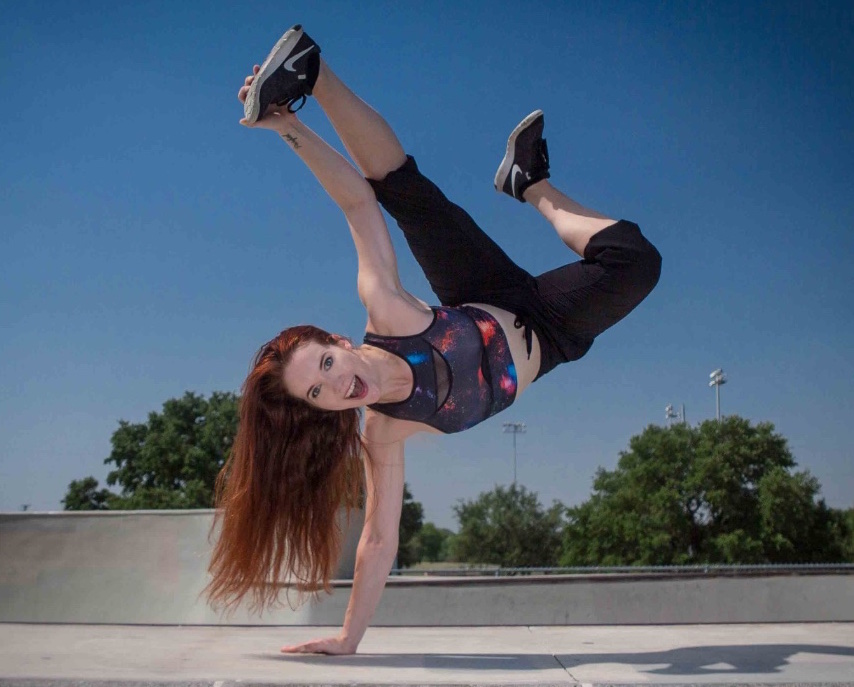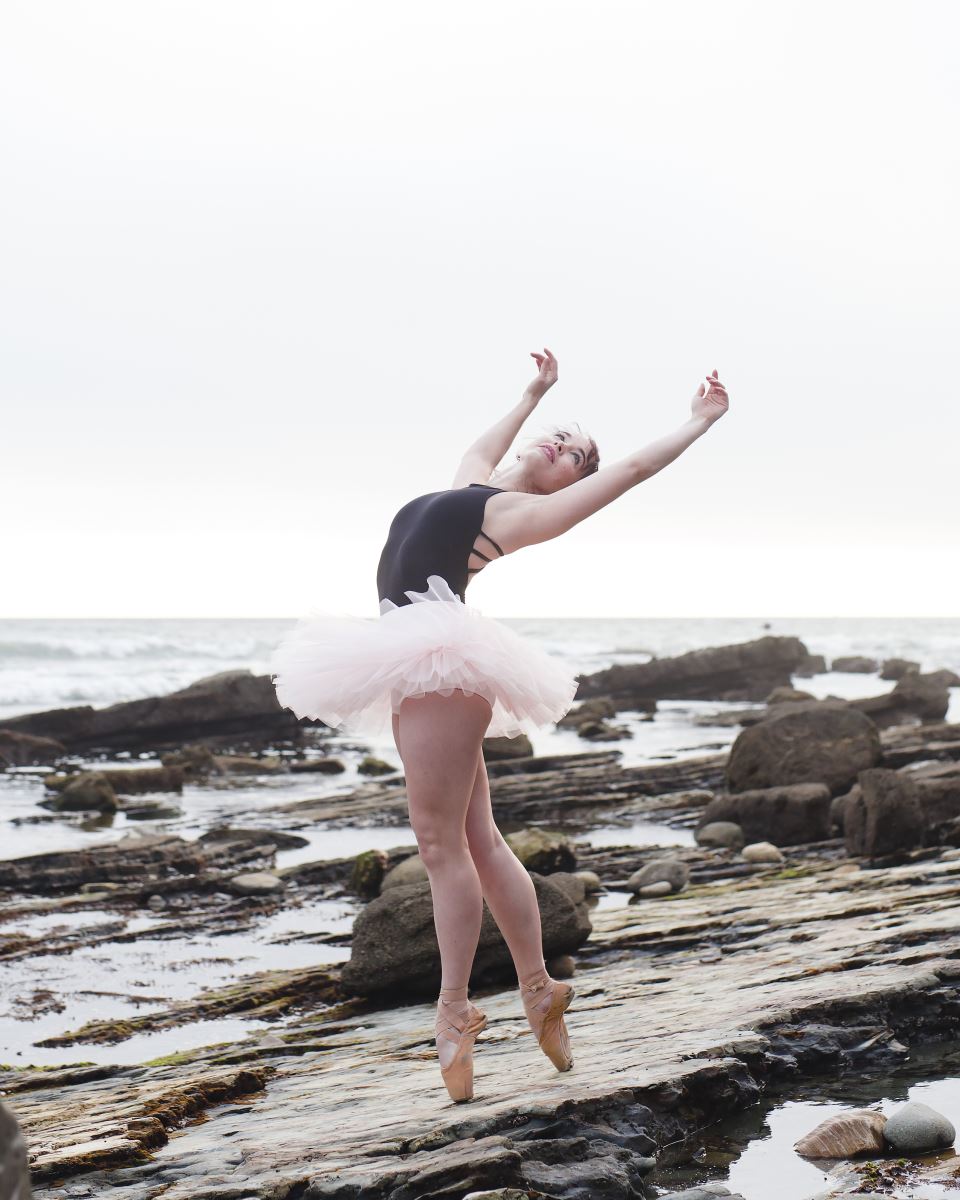 Jake Godek
Jake graduated from WTAMU in May 2015 with his BFA in Dance, and was a Dance Program Scholarship recipient. He was hired by Ballet Nebraska shortly after graduating, initially as an apprentice but was soon performing ensemble and soloist roles leading to his promotion to "ensemble artist". He has performed professionally with Ballet Nebraska, Ballet Vero Beach, Opera Omaha (as an actor/featured fight combat actor), and as a principal guest artist with Birmingham Ballet in Alabama. Jake also has been sought out by various dance studios/companies in the Lincoln and Omaha area as a principal guest artist. Jake is currently based in NYC.
Photo Credit: JL Williams from Ballet Nebraska's Nutcracker; JL Williams from Ballet Nebraska's Cleopatra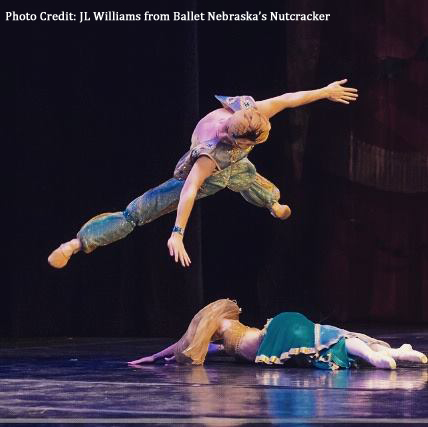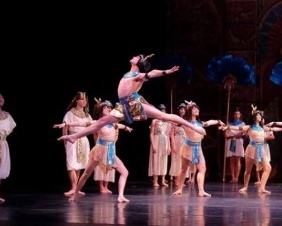 Cindy Marquez
Cindy graduated Dec 2014 moved to LA and quickly found work dancing in ZEROGravity Aerial & Dance Company and Layla and Company and Layla and the Lotus Dancers. She also appeared on Television in "Sweat Inc" with Jillian Michaels, and dancing in the LA Pride Parade pre-show. She can also be seen in the films "The Loner" and "First Girl I Loved." Cindy has checked off one of her dance dreams by signing her second contract with the Disney Cruise Line as a featured character dancer.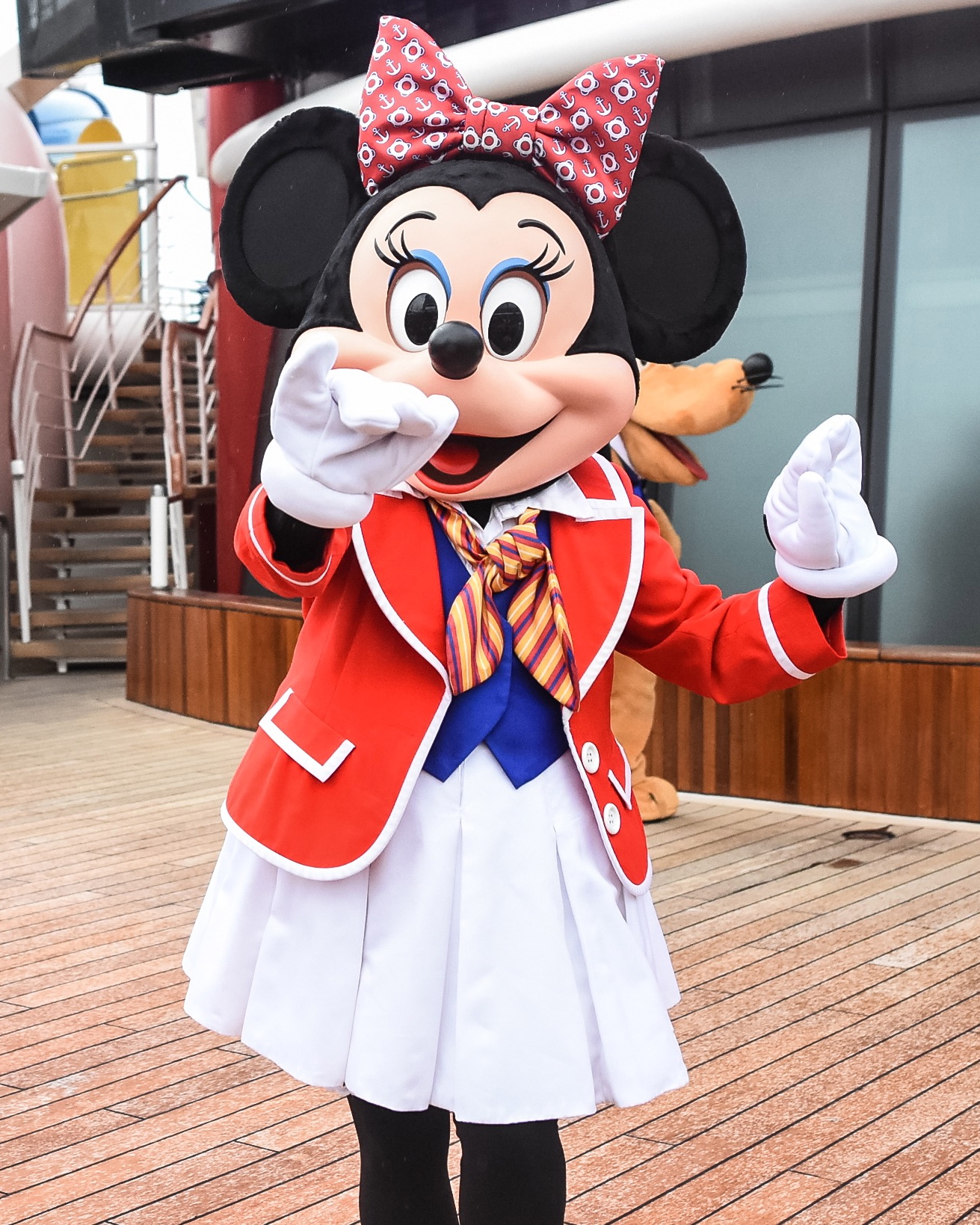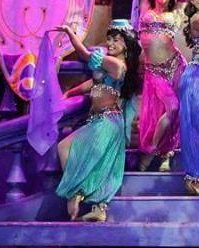 Ashley Rose Williams
Ashley graduated with a BFA in Dance Cum Laude December 2013. Ashley moved to NYC after graduating and quickly became an original member of NYC based 5th Digit Dance company. She can also be seen dancing with NYC based Reaction Dance Company, Lemi Dance Collective, and the Guilty Pleasures Cabaret. She has also performed in September ii, Nachmo, Biomorphic Dance Festival V, 59RPM, The Intimate Series, and in the Peace for Turkey Flashmob. She can be seen in the following film projects Hula Hoop, Hair, Calm Down, and NO. And of course Ashley was featured on TV in the Rosebowl Parade Opening Ceremonies 2016.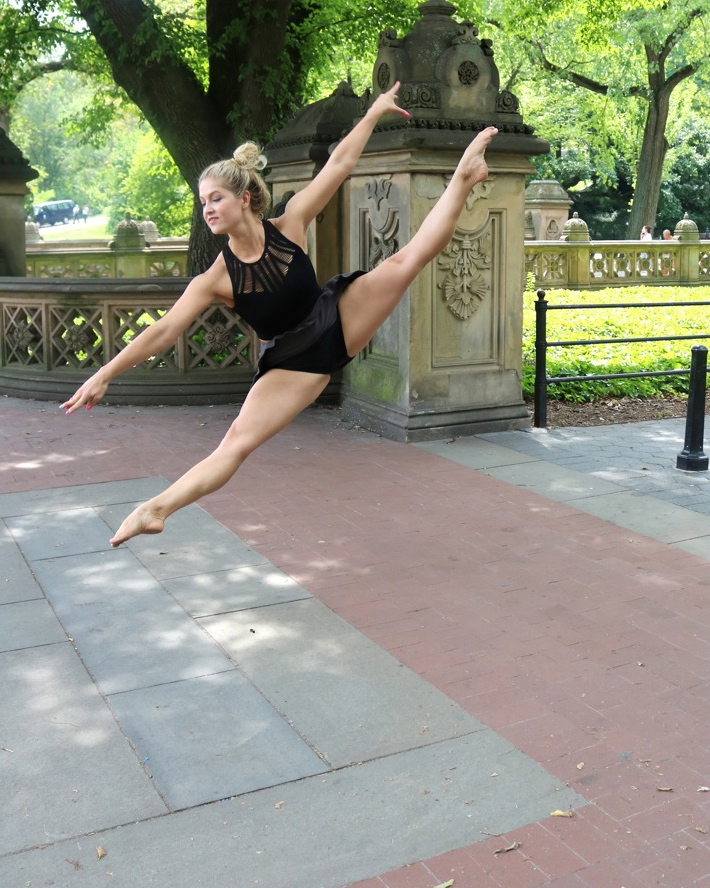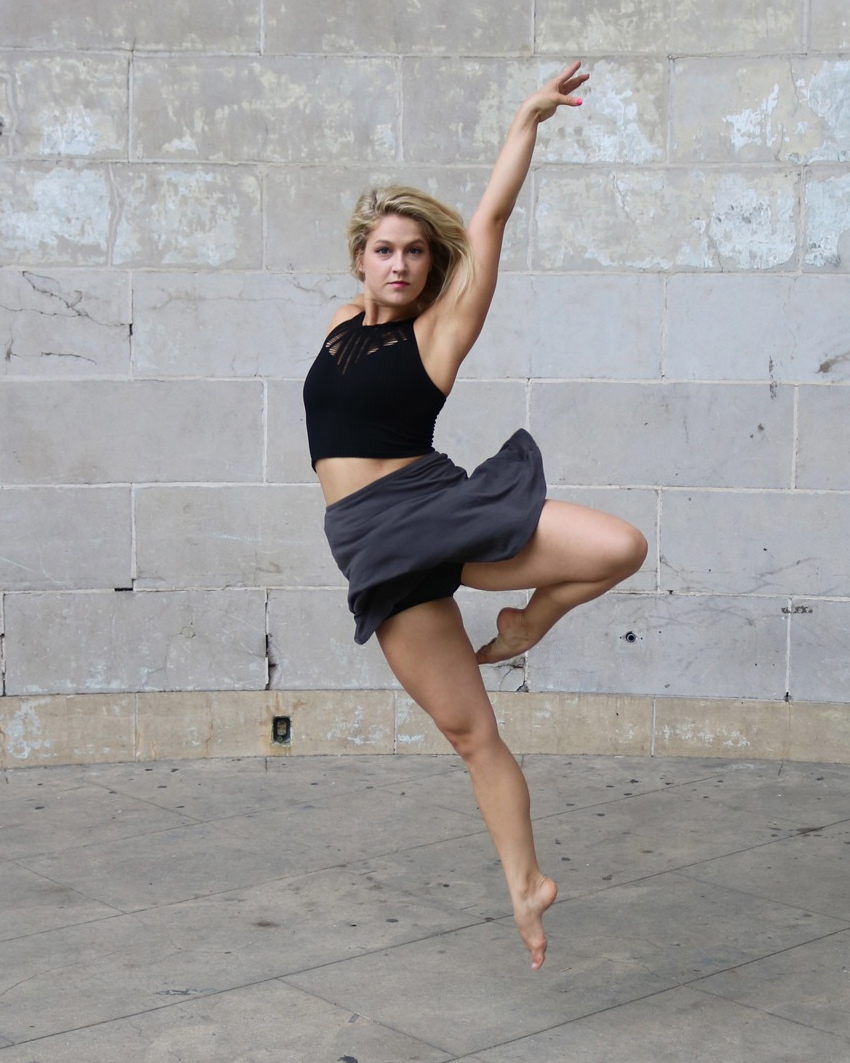 Britney M. Rush
Britney graduated in 2009 from WTAMU with a BFA in Dance and was a dance scholarship recipient. Britney has danced with the Dallas Black Dance Theatre, Urban Souls, Alter'd Ego/ Hip Hop Heels, 8&1 Dance Company, and Psophonia Dance Company. She is currently with 6 o'clock Dance Theatre(6DT) in Dallas as well as teaching and choreographing in the DFW area.
Britney has performed at the International Assoc. of Black in Dance Festival, Dance for the Planet, Earth Day at North Lake College, performed at Disney World, Dallas Hip Hop Dance Fest, and Little Black Dress event, the Dallas Opera, and at the MLK Performance commemorating the dedication of the Washington, D.C. Martin Luther King Jr. National Memorial.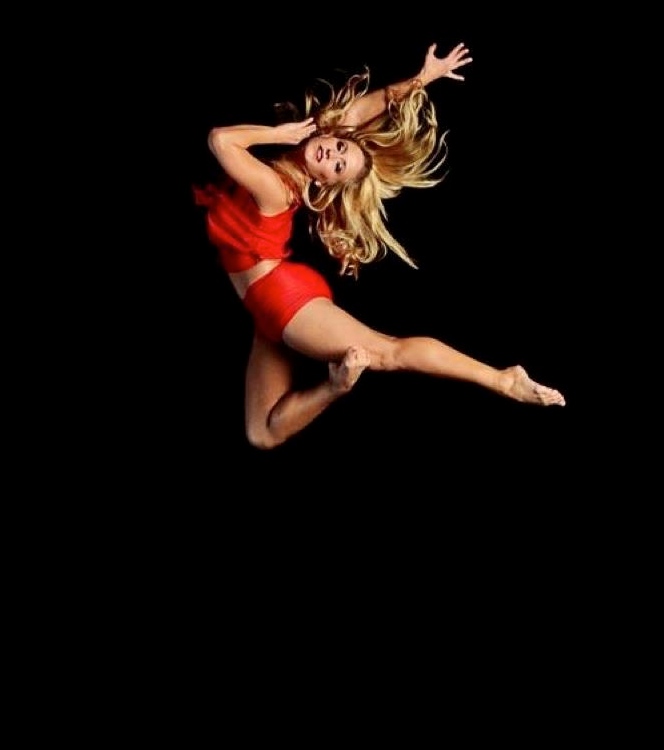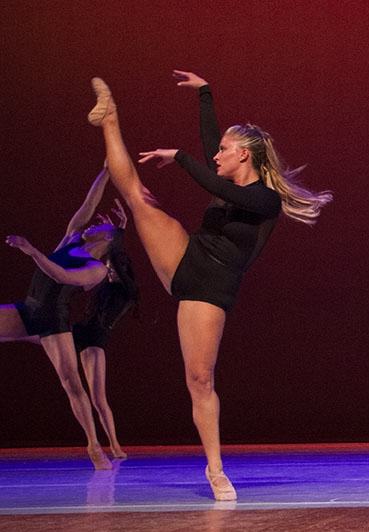 Kaylee Anne Keith
2012 WTAMU Dance graduate Kaylee Keith danced on the San Antonio Spurs dance team 2012-2013 and now is teaching dance at Palo Duro High School. She is a former Miss El Paso and Miss West Texas.
Kaylee had a featured solo on pointe with the Dallas String Quartet during half time of the San Antonio Spurs Vs. Dallas Mavericks game December 2012 (pictured at right).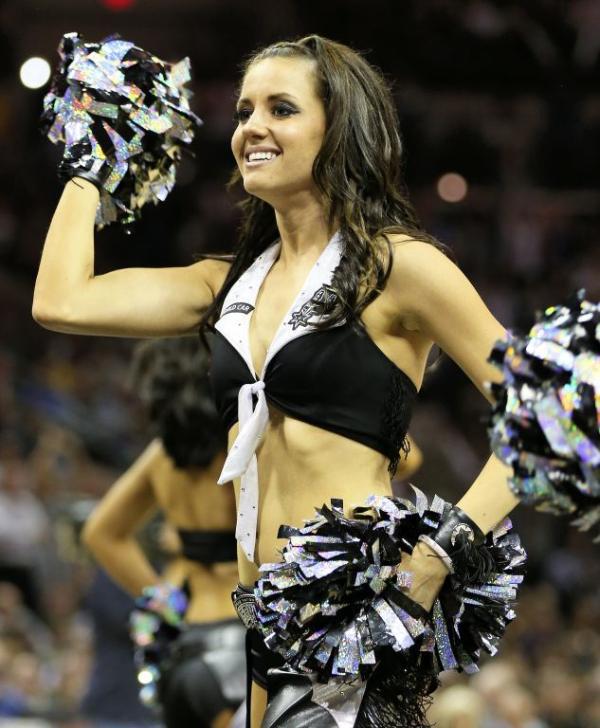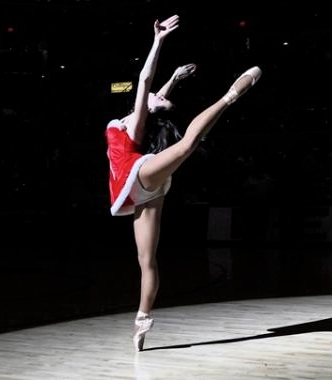 Tarrell Ervin
  2003 Dance Graduate Tarrell Ervin has been dancing in "Le Reve - The Dream" (Las Vegas) for the last 7 years as a featured dancer, and was recently promoted to the featured character role 'Dagon'. He has also danced with Walt Disney World Tokyo, Holland America Cruise Lines, and "Show in the Sky" (Las Vegas).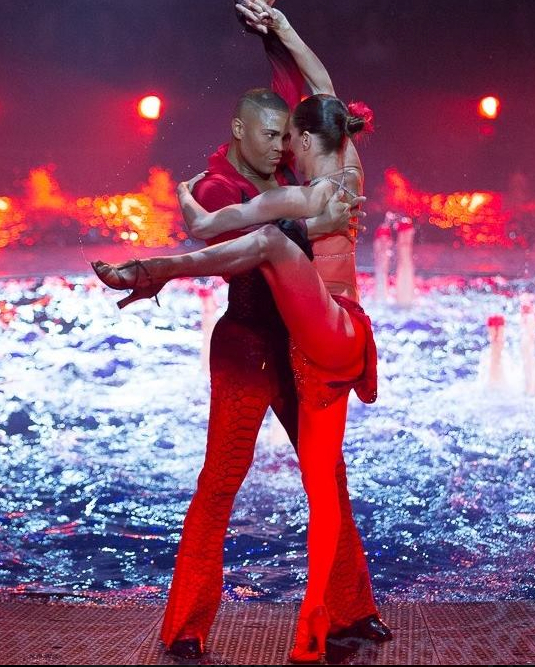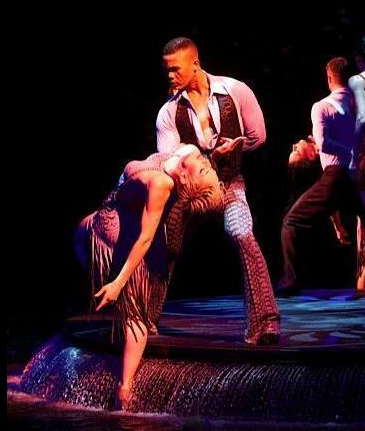 Shell Stachowicz
Shell graduated WTAMU in 2004 with an MS in biology and attended WT on both dance and academic scholarships. Since graduating she has danced professionally with Ohio Dance Theatre, Alaska Dance Theatre, Indiana Ballet Theatre, and Ballethnic Dance Company. She transitioned from ballet to Cirque Style Specialty Performer traveling the world as a highly sought after artist.  She has performed at Teatro del Lago, Argentina, the Venetian in Las Vegas, at Harrah's in Reno, as well as performing on several Cruise Lines including Silhouette, Summit, and currently Equinox. While at WTAMU Shell performed in ST. Petersburg Russia at the International Festival of Dance, Open Look in Professor Truitt's Energy Unbound with WTAMU dancers and dancers from Russia. The trip was the subject of the PBS special Dancing in Russian Air. She has made special guest artist appearances for NIKE (Corporate Events), the International Auto Show, Maya Angelou's 80th Birthday, as well as appearing in Film and Television: 'Forsaken' (film), Tengo Talento Mucho Talento (TV), Microsoft (commercial), and so much more.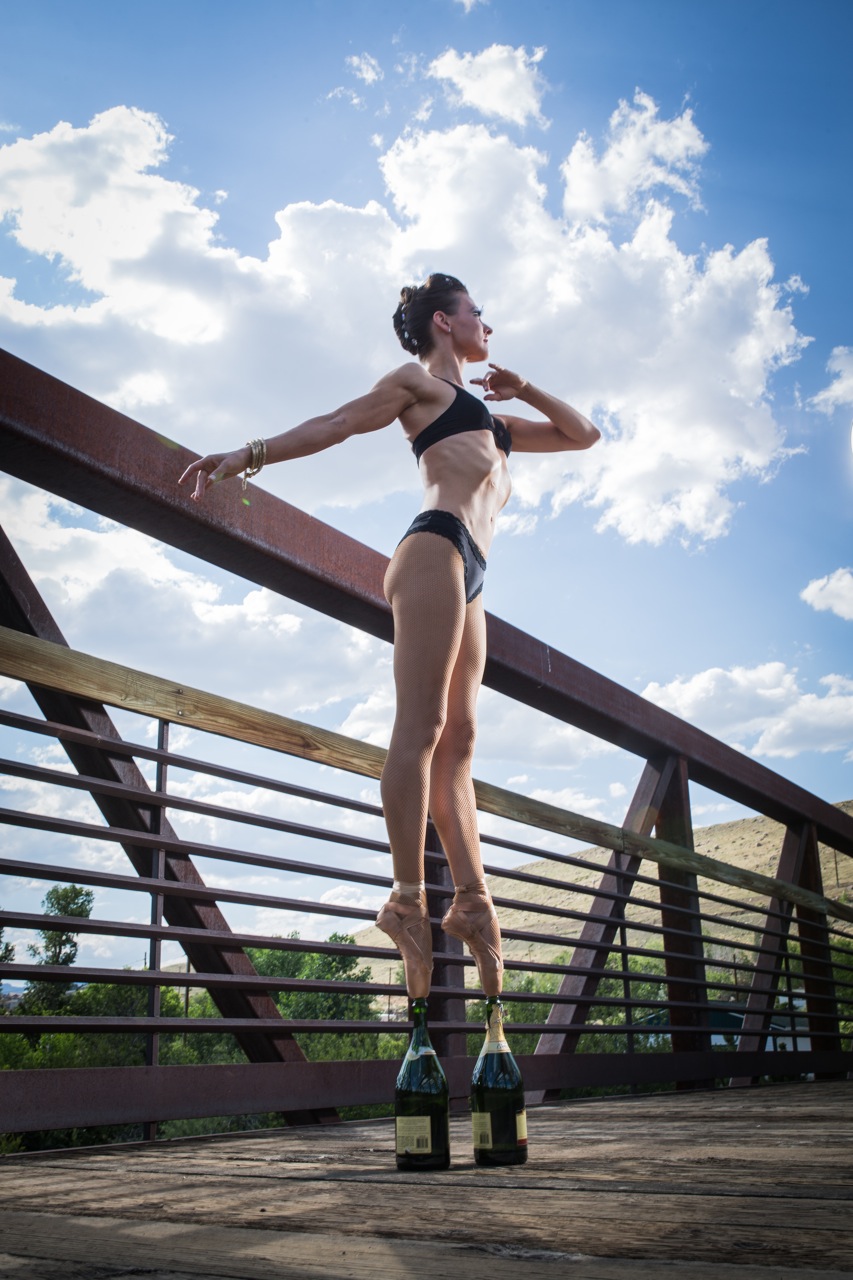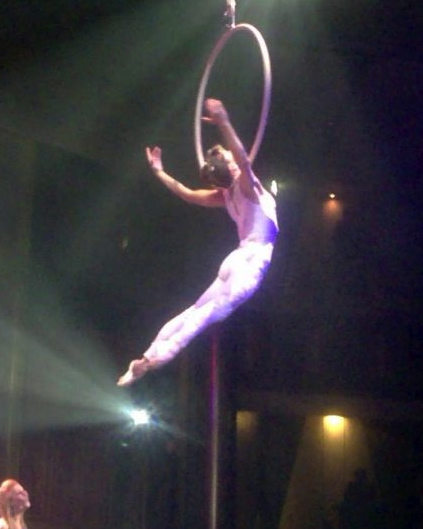 Mike Marriott
Mike Marriott graduated with his Masters in Marketing, Management, & Dance from WTAMU in 2006. He is currently the Executive Director of New York based company Davalois Fearon Dance and the Founder/Owner/Director of Start Up & Dance, a company that acts as the administrative & promotional branches for individual artists and smaller arts organizations. He has also served as the Studio Company Manager & Marketing Director for the Gelsey Kirkland Ballet in New York City, and as a Regional Director/Office Manager for Legacy Dance Championships.
Mike's interest in dance administration has been a robust aspect of his dream to help dance artists and dance companies become more successful. He serves as a powerful advocate for change in the funding and promotion of dance entities, and has created innovative programs that generate additional revenue streams to help choreographers, artists, and organizations thrive. Mike got his start working in arts administration as the Head of Recruiting, Scouting, and Marketing for the WTAMU Dance Program under former dance program director Edward R. Truitt.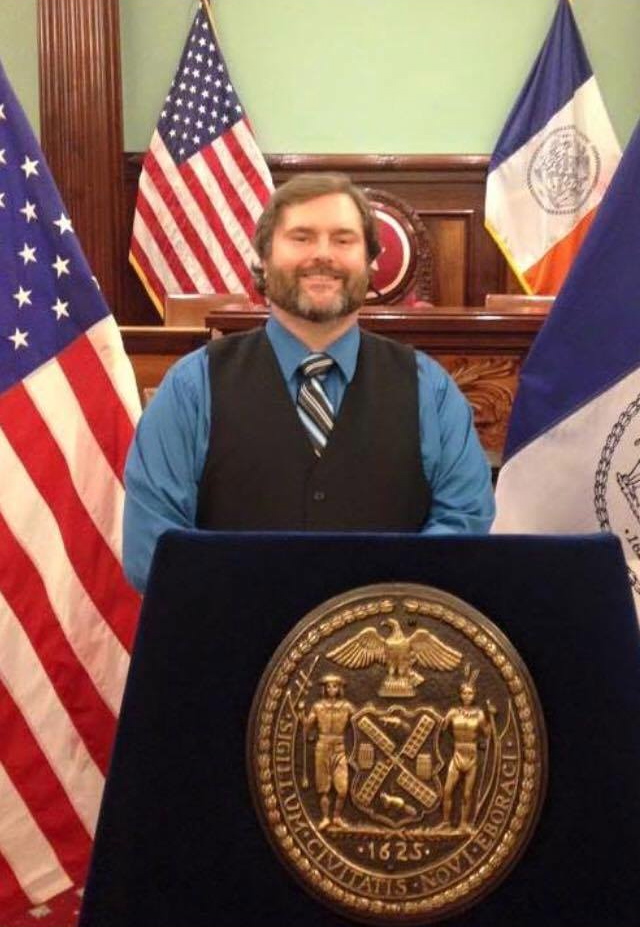 Travis Prokop
Travis graduated from WTAMU with his BFA in dance in December 2011. Currently he is an assistant professor of dance at Lamar University, a company member of NobleMotion Dance, and Hope Stone Dance in Houston, as well as on staff as a Modern Dance Instructor with Houston Ballet. Travis has performed at the Alvin Ailey American Dance Theater in New York City, The John F. Kennedy Center for the Performing Arts in Washington D. C., and has performed with LEON Contemporary Dance. He has has studied the repertory of Jiri Kylian, GaGa, and Batsheva in Lucca, Italy with Bruce Michelson and Aya Israeli. His choreographic works have been produced at The Dance Gallery Festival New York, and the American College Dance Association. He has choreographed numerous theater and musical theater productions including Trojan Women and Chicago. He appeared in Season 2, Episode 5 of ABC's hit TV show, American Crime, and on the Fox TV's very popular So You Think You Can Dance in 2009. Travis has served as an adjunct professor at Sam Houston State University and Southern Methodist University. He holds his MFA in Dance from Sam Houston State University.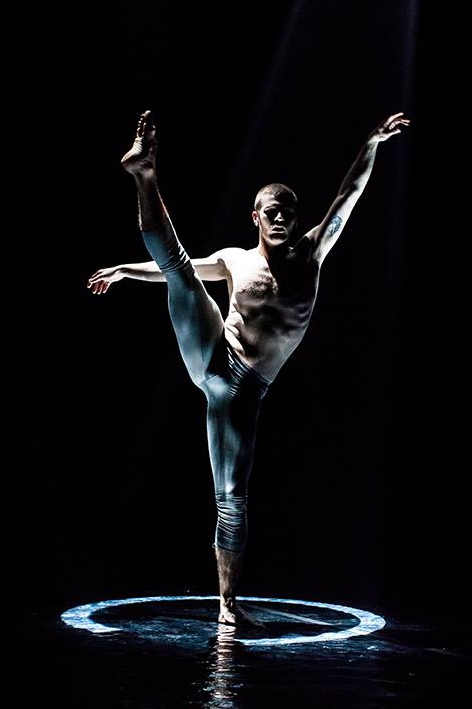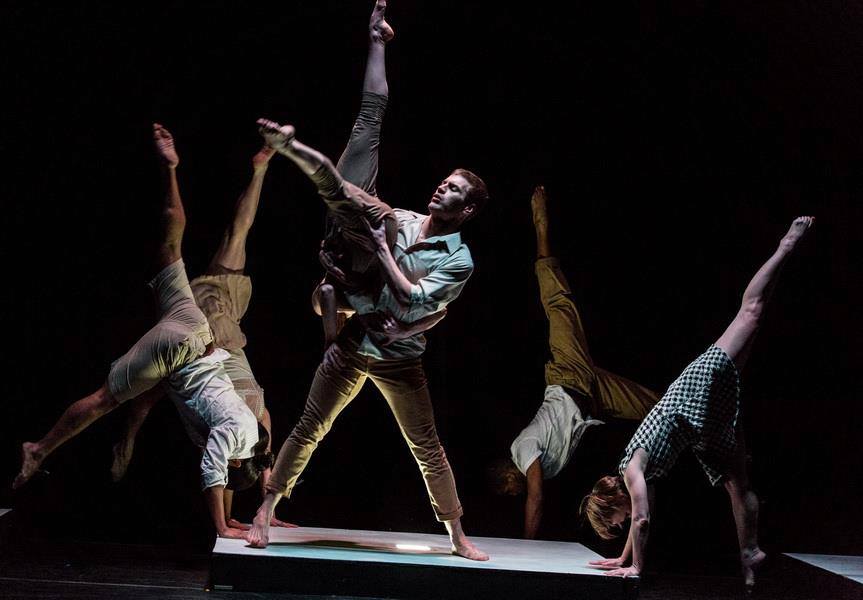 Kyla Olson
Kyla graduated from WTAMU with a BFA in Dance Summa Cum Laude in May 2005 and was a dance scholarship recipient.  She is currently an Assistant Professor of Practice in the School of Theatre and Dance at Texas Tech University. One of Kyla's dance dreams while a WTAMU student was to eventually have her own dance company. She has achieved that (and more) as she is the Executive Director, as well as a choreographer and performer, for Lubbock's professional dance company Flatlands Dance Theatre (FDT). In 2011, Flatlands Dance Theatre was invited to perform Olson's trio Dissections at the PILOT: Choreographers Take Flight Festival in Dallas. FDT performs a regular season in Lubbock as well as performing on tour and at many regional and national festivals. Kyla is also the resident choreographer for Lubbock Moonlight Musicals and Moonlight Dinner Theatre. She has choreographed many of their productions including: High School Musical, The King and I, Fiddler on the Roof, The Sound of Music, Peter Pan, South Pacific, Titanic, Shrek the Musical, Oklahoma!, and many more. In August 2013, Ms. Olson directed and choreographed Joseph and the Amazing Technicolor Dreamcoat. While at WTAMU Kyla participated in the Open Look Dance Festival in St. Petersburg, Russia taking master classes with dancers from all over the world from internationally recognized teacher/choreographers. She performed at Open Look in Professor Truitt's Energy Unbound with WTAMU dancers and dancers from Russia. The trip was the subject of PBS special Dancing in Russian Air. Kyla holds her MFA in Dance from Sam Houston State University in Huntsville, Texas and is an ABT® Certified Teacher in Pre-Primary-Level 3 of the ABT® National Training Curriculum.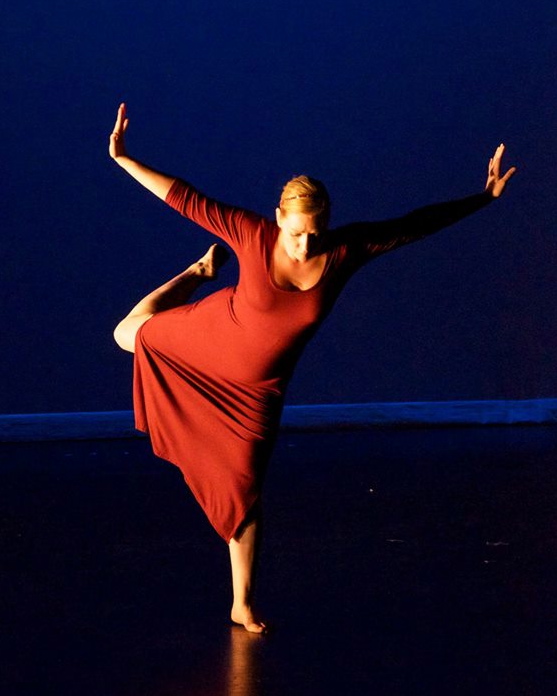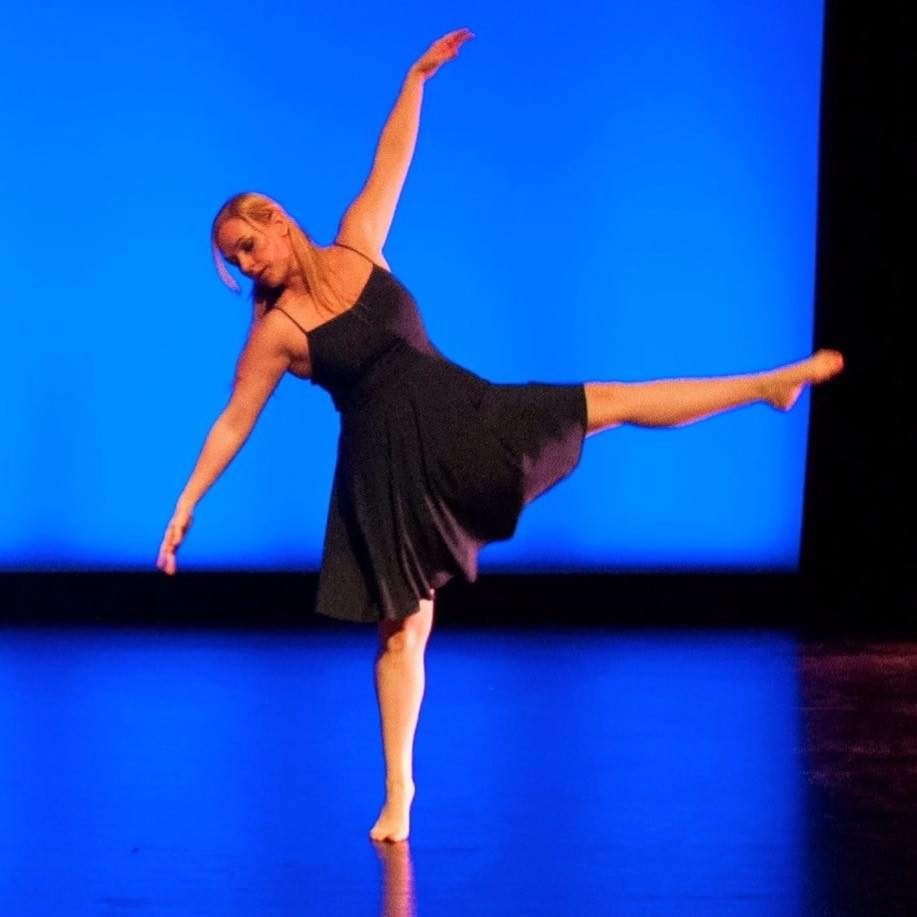 Professional Careers of WTAMU Dance Alumni
Ballet companies: Eglevsky Ballet, North Carolina Dance Theatre, Nevada Ballet Theatre, Hartford Ballet, London City Ballet, Ballet Austin, Ballet Nebraska, Ballet Mississippi, Fort Worth/Dallas Ballet, Columbia City Ballet, City Dance Ensemble, Metropolitan Ballet Theatre, Ballet Theatre of Maryland, and Dance Smith, Dallas Metropolitan Ballet, El Paso Ballet, Chamberlain Ballet, North Texas Dance Theatre, Salt Lake City Dance Theatre, Ballet Memphis.
Modern Companies: Silesian Dance Theatre (Poland), Clancyworks, the Peter Sparling Dance Company, Dallas Black Dance Theatre, Urban Souls, 8&1 Dance Company, 5th Digit Dance company, NobleMotion Dance,  Hope Stone Dance, Nannette Brodie Dance Theatre, and Psophonia Dance Company.
Entertainment Field:
National Tours: Oklahoma, Showboat, Fiddler on the Roof.
International/European Tours: West Side Story, Andrew Lloyd Weber Revue, Phantom of the Opera.
Cruise Lines: Celebrity Cruise Lines. Jean Ann Ryan Productions, Norwegian Cruises, Holland America Cruise Lines, Silhouette, Summit, Equinox, Azamara Cruises, and Disney Cruise Lines.
Radio City Music Hall's "Christmas Spectacular," in New York City, Branson, Missouri and Chicago. Opryland, Disneyland, Disney World, Walt Disney World Tokyo, "La Reve" (Las Vegas), and "Show in the Sky" Las Vegas.
"Texas" Musical Drama and "Lost Colony" outdoor drama, Sea World and Six Flags Fiesta Texas.
Independent film in New York City and LA
Music Videos, Television, and Performing in Las Vegas, the Virgin Islands and the Bahamas.
Alumni are also in MFA programs and teaching in various companies, universities, and schools across the country.