Welcome to the WT Dance Academy Family!
The WT Dance Academy values our community and invites students of all skill levels to our studios to learn dance.  The WT Dance Academy is a recreational studio that provides a safe and nurturing environment in which ages 3-18 have the option to train in many dance genres under the guidance of teachers that are currently obtaining their BFA degree from WTAMU and the WT Dance Program. 
Here at the Academy, students realize their artistic potential while achieving an appreciation for dance and individuality through class instruction, choreography and stage performance.  Classes begin September 8, 2020!
West Texas A&M University Mary Moody Northen Hall
Dance Studios 154, 155
Facebook: www.facebook.com/wtamudanceacademy
L'oreal Sylvester, Academy Director
Email: danceacademy@wtamu.edu
Office: 806-651-2820
Crystal D. Bertrand, Director of Dance Program/Advisor
Email: cbertrand@wtamu.edu
Office: 806-651-2789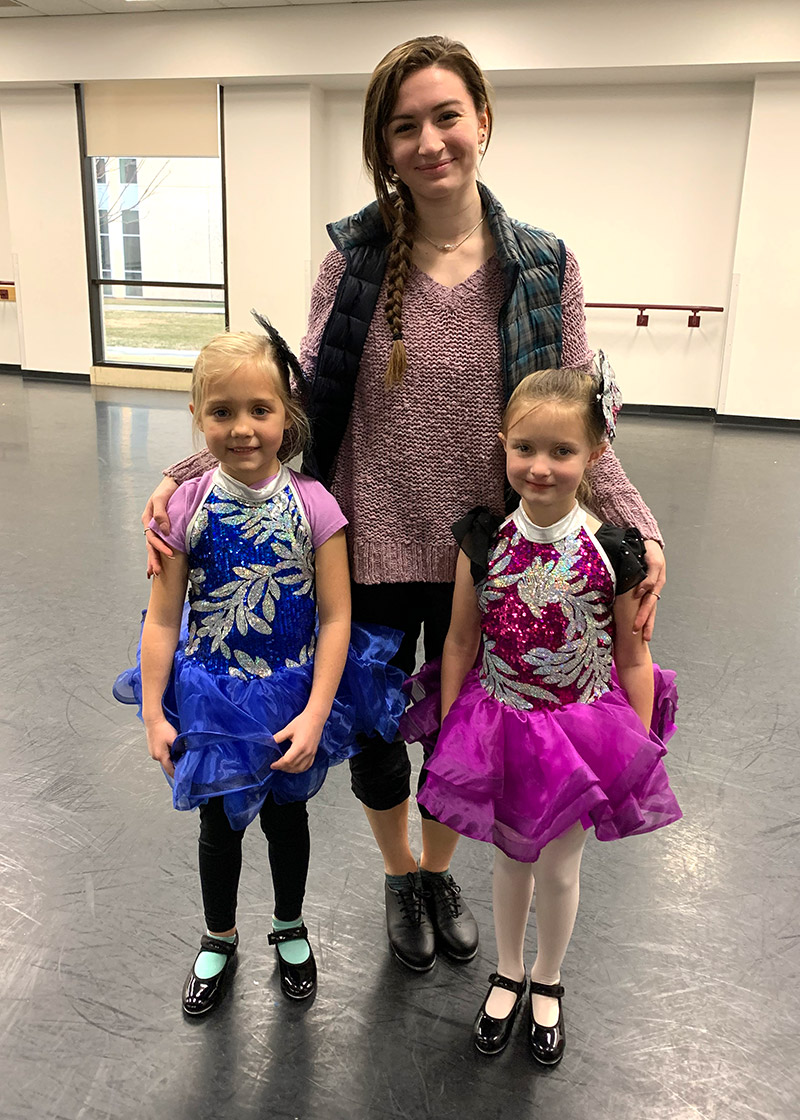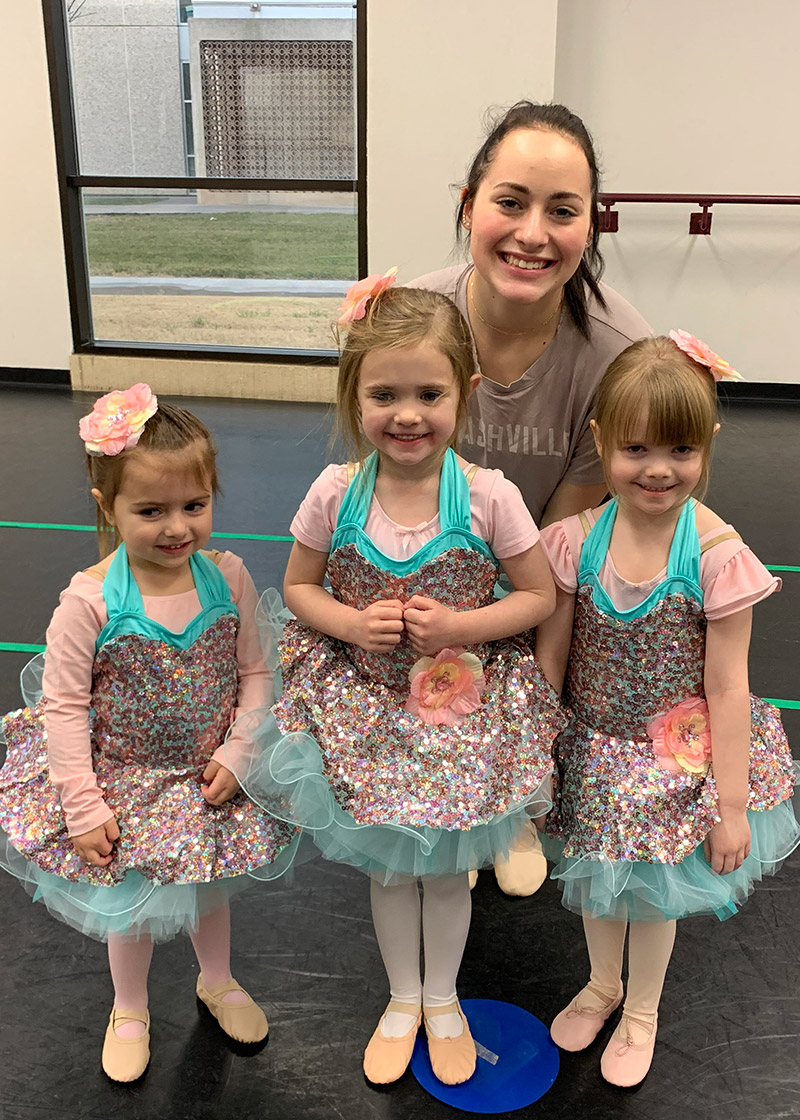 Instructor Bios
L'oreal Sylvester started dancing at young age with the praise dance team at her church. She quickly fell in love with dance and began to take lesson's at a local studio to deepen her understanding of the art form. As Sylvester continued dance throughout middle school, Ty Dean, who was the dance director at her church, opened her own dance studio. While a freshman in high school, Dean asked Sylvester to join her staff as a dance teacher. Sylvester accepted the offer to teach and began her journey as a dance instructor and continued to teach until she was a senior in high school. After Sylvester graduated from high school, she chose to pursue dance at colligate level hoping to improve as a dancer and teacher. Since enrolling at WT, Sylvester has been teaching at WTAMU Dance Academy and is now the academy's director. 
Sierra Cross is currently a sophomore in the WTAMU dance program and on the  WT Dance Team for her second year! She grew up  in Lubbock, Texas where she started dancing when she was three years old training in ballet, jazz, and tap. When she was 11 years old she started competing in several dance competitions including Starbound, Talent on Parade, Showtime, and several more in various styles.  She has gained her dance abilities from Talent Plus Dance and Gymnastics, Dance Warehouse Studios, and Revolution Elite Dance.  She has also performed in Lubbock's Moonlight Musical, "The Wizard of Oz" where she performed as a dancer in the musical in 2018. Throughout high school she was on the Coronado High Schools Pom Squad throughout all 4 years of high school where she was captain of the dance team for her senior year. She is now at WT working towards a Bachelor of Fine Arts in Dance and later on to create and build her own dance studio to share her love and passion  of dance with several others. This is Sierra's second year teaching with the WTAMU Dance Academy.
Hannah Hosnedl is currently a sophomore in the WTAMU Dance Program. She grew up in the Chicago suburbs and began her dance training at age 5. She trained from age 5-13 at Salt Creek Ballet under the direction of Zhanna Dubrovskaya in ballet, character, modern, contemporary, and jazz. At 13 she took a 5-week summer intensive at the Gelsey Kirkland Academy of Classical Ballet in New York City, and was accepted into their full-day Pre-Professional Training Program. She then continued dancing in New York and trained under their highly esteemed faculty such as Gelsey Kirkland, Liudmila Polonskaya, Alexandra Lawler, Nikolai Levitsky, and Vera Solovyeva. Their staff were trained and taught at schools such as The Vagonova School of Ballet in St. Petersburg, Russia, The School of American Ballet(SAB), and American Ballet Theater(ABT). While at GKA, she performed in their productions of Don Quixote, The Nutcracker, and Paquita from 2015-2017. In 2018 she returned home and began training at the Chicago School of Ballet under the direction of Steven Norman. That same year she competed with CSB in the Youth America Grand Prix Finals in New York. Through CSB, she was acquainted with WTAMU and was offered a scholarship for dance. She is so happy to be able to continue her training here in the Texas Panhandle and have the opportunity to teach at WT Dance Academy!