Art Alumni Spotlight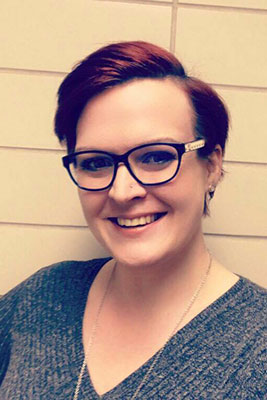 Nora Hyman graduated in 2014 with her B.A. in Graphic Design. She has been working as a graphic designer since graduation and began working for Texas Tech University in 2016. She is currently the Senior Graphic Designer for Communications and Marketing in the TTU Libraries. She does freelance design for several non-profit organizations and in her spare time enjoys painting.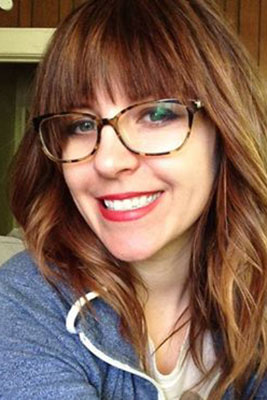 Jolene Settle moved to Austin in 2012 and began working at a small pottery shop in their gallery, allowing her to display her work. While there, she was also creating and selling jewelry. After a few years, she began another job as a graphic designer for a corset company where she was in charge of graphics, marketing, and photography. Most recently, she transitioned to self employment as a commercial photographer. Her graduate body of work was focused on photography so that direction made good sense. At the moment, she mostly shoots real estate and product photography.
Sara Spaulding, a native of the Texas Panhandle, graduated in 2011 with a studio art BFA in glass. While at WT, Sara explored the ideas of identity and perspective within the modern feminist movement. Sara continues to work in glass, clay, metal, and other various materials to create organic, abstracted forms with a feminist dialogue. She has spoken at the Panhandle-Plains Historical Museum about her Kilgore Research Grant "The Surveyor and the Surveyed: Research for Identity," which also touched on aspects of modern feminism. Sara has worked for the Native American artist Tammy Garcia in New Mexico from 2012 to 2013, and for Dallas Glass Art from 2014 until the present. Although now she is only teaching kiln form classes part time, Sara, along with her husband and their two children, are still residing in Dallas while she takes time to focus on a new series of work and on running their family's side business, Blind Bird Designs.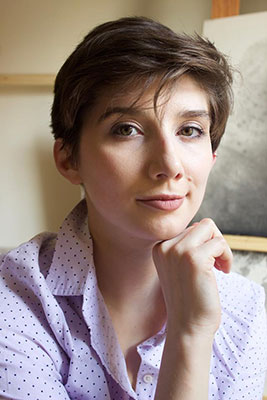 Since graduating with a B.F.A. in Studio Art in 2014, Corinne Holloway has worked for a national arts nonprofit in Philadelphia, taught private art lessons, and became a mother, all while continuing to work as an artist. From managing websites and marketing collateral to creating work for gallery shows, she feels the program at WT gave her the tools and education to creatively solve the problems in every project. But more than just teaching technical skills, she says, the WT art teachers pushed her to seek out local art, gain exposure to contemporary art and the ideas behind it, and ultimately solidified in her a deep passion and appreciation for the arts.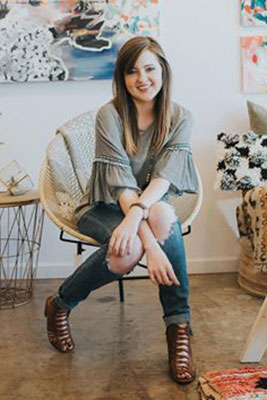 Caitie Quezada is from Amarillo and graduated with a BFA in 2014. After graduation, she held the position of Education Assistant for the Amarillo Museum of Art. There, she developed outreach programs, directed group tours, and taught children's art classes. Her experience provided the opportunity to become the manager and lead teacher at Kudos Art Studio, where she shared her talents with the community for a year. Currently, she is teaching art to preschool and kindergarten students at the Amarillo Montessori Academy, while also making her own studio practices a priority. Her work has been featured at Cerulean Gallery, and can be purchased through a local home decor boutique, Duniven Co. She also creates custom paintings for clients' homes and businesses. This spring, she is excited to be working with the Refugee Language Project to create an art program for refugee children living in Amarillo. You can view her art at www.caitieqstudio.com.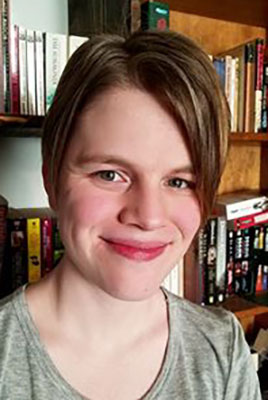 While still completing her degree at WT, Simone Dale got her start in graphic design with an internship working for Amarillo Design Bureau, Inc., a local company that designs Star Trek war games. There, she continues to work part-time to maintain and update their website and to compose covers for products. After graduating, she began working as a full-time graphic designer with another local business, Accent Embroidery, a company that specializes in embroidery and t-shirt printing. She works to refine clients' needs into effective designs, maintains the company's social media, and fills the store front with many designs of her own.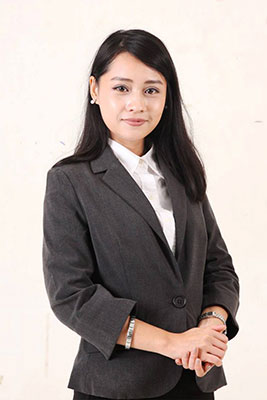 Duangdao Tulaphitak was born in Khon Kaen in Northeast Thailand. Throughout her life, she has always been fascinated by drawing, fine arts and how the world is represented through the eyes of being a Buddhist. She was drawn to Buddha's doctrine and this interest was cultivated during her childhood. She later decided to study abroad as an exchange student in California between 2004-2005, where she discovered her passion for graphic design. She received her bachelor's degree in graphic design at Chulalongkorn University, Thailand in 2011, and after that, came to Canyon to finish her master's degree in studio arts at WT in 2015. As an artist, she aims to promote and create her own style focused on Buddha's doctrines hinted inside the visual elements of her works. She enjoys conceptual ideas and continuing to experiment with new ways to create her work across a variety of media. She now lives and works in Bangkok, Thailand. She teaches visual arts and graphic design in a media arts program, at the School of Architecture and Design, King Mongkut's University of Technology Thonburi.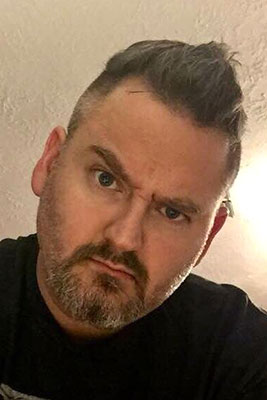 For the last three years, Mark Martin, who completed his MFA at WT, has been teaching as an adjunct professor at Blinn College in Bryan, Texas. His classes include painting and drawing, art history blended online and in-class, and art appreciation in class as well as IVC live video delivery. He teaches numerous A&M system students via Blinn TEAM, which is a co-enrollment process between the two schools. Just this semester (Spring 2018), he was awarded full-time teaching status at Blinn.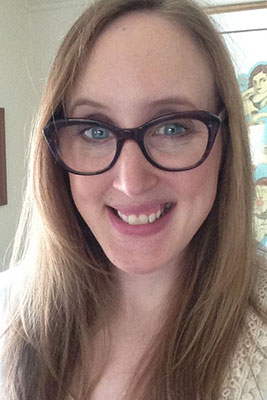 Krista Troy Real received her MFA from WT in December of 2013 and immediately began teaching art history and drawing the following spring. Since then, she's taught art in a Title I school in Bryan, Texas, and is currently teaching middle school in Odessa, Texas. Every day, she gets to challenge kids to make something they didn't know they could, solve difficult problems with creative and original solutions, and help them find new ways to answer the most difficult questions they will face. She credits her professors at WT for teaching her how to ask those questions while answering them with art of her own.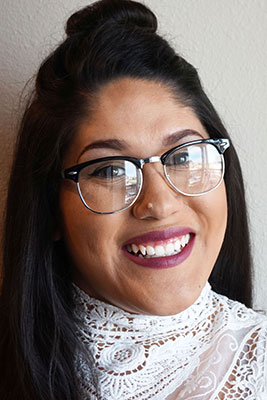 Monica Prado graduated in Fall 2015 with a BFA in printmaking and a minor in painting. She was accepted to Texas Tech University School of Art as an MFA candidate and currently studies under Sang-Mi Yoo, Stacy Elko, and Terry Morrow. She continues to explore printmaking as well as other mediums and forms of art such as performance art and restoration practices at local sites in Lubbock, TX, including Mae Simmons Park. While completing her graduate studies, Prado works at Texas Tech University as a Teaching Assistant for Life Drawing III. Though TTU, she has traveled to Southern Graphics Council International Conference, Print Austin, and Texas Tech Marfa Intensive 2017. She is the recipient of the Helen DeVitt Jones Foundation Art Talent Fellowship, the J.T. and Margaret Talkington Graduate Fellowship, and is a McNair Fellow. Prado's current work focuses on her Mexican-American identity and on traditional variables of craft and fine art. Since attending TTU, Prado has maintained an active role in showing locally at Charles Adams Studio Project Galleries and Landmark Gallery and in collaborative shows, such as the TTU College of Human Sciences exhibition Environmental Design: Apparel Design. Prado looks forward to finishing her master's degree in the Spring of 2019 and continuing her studio practice in Texas. For more information, please visit www.pradoprints.com.