Dr. Lockett Shares Internship Story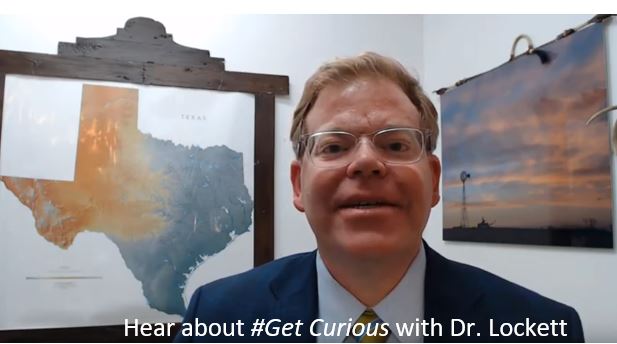 Dr. Lockett shares his internship history in his "Get Curious" video. 
"What if it works out? What if it goes well?"
If you are a student interested in an internships, or a business interested in partnering with WTAMU to training an intern, please contact Career Services.
WTAMU Horse Judging Team Excels at Reined Cow Horse Contest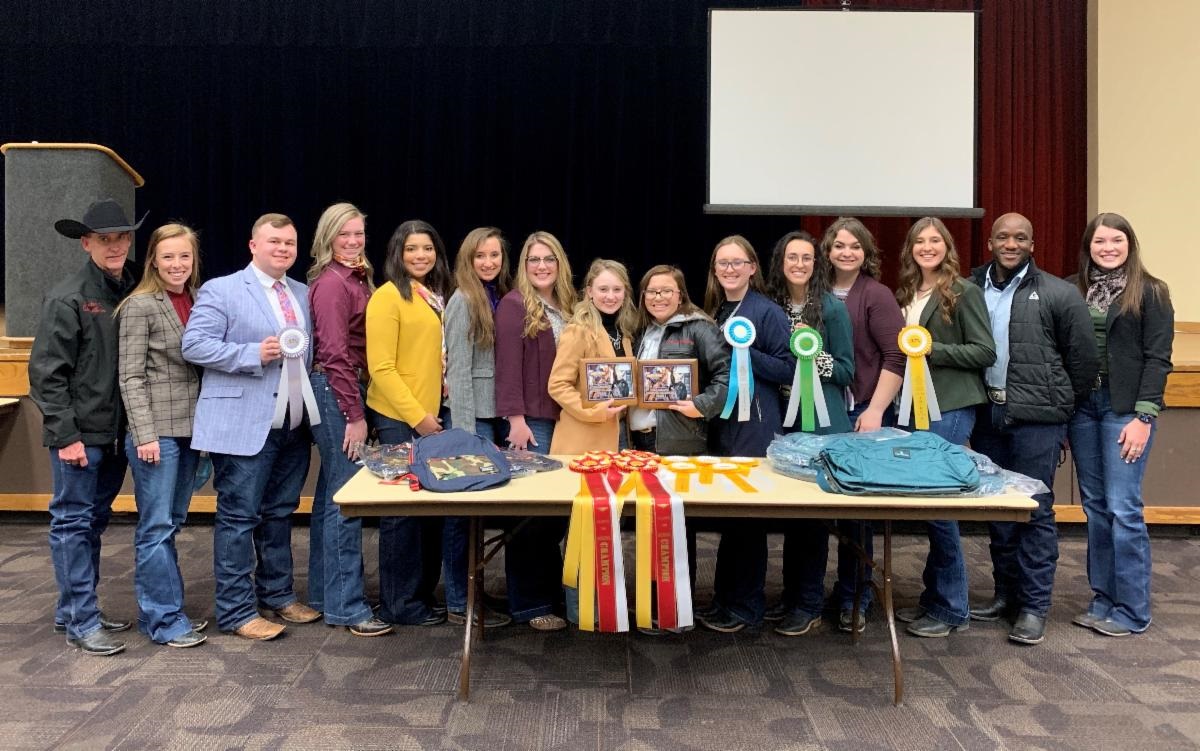 On February 13-14th the National Reined Cow Horse Association in partnership with the National Horse Judging Team Coaches Association, hosted Reined Cow Horse contest. WTAMU Placed 2nd competing against 12 other teams around the region.
"The team's performance was an excellent start for the 2021 competitions," said coach Dr. John Pipkin, Equine Industry program director and Regents Professor of Animal Science. "The students continue to amaze and impress with their ability to prepare during challenging times, and represent WT so effectively. They made WT proud."
Congratulations, Buffs!
Read More About the Winning WT Team
Read More in the Buff Brief Newsletter - 3/1/21
NSB Renovation Update
WT Agriculture at Swine Skillathon
Congratulations alumnus, Barry Evans
Alumnus Gives Back
Glenn Lyles Donates Original Artwork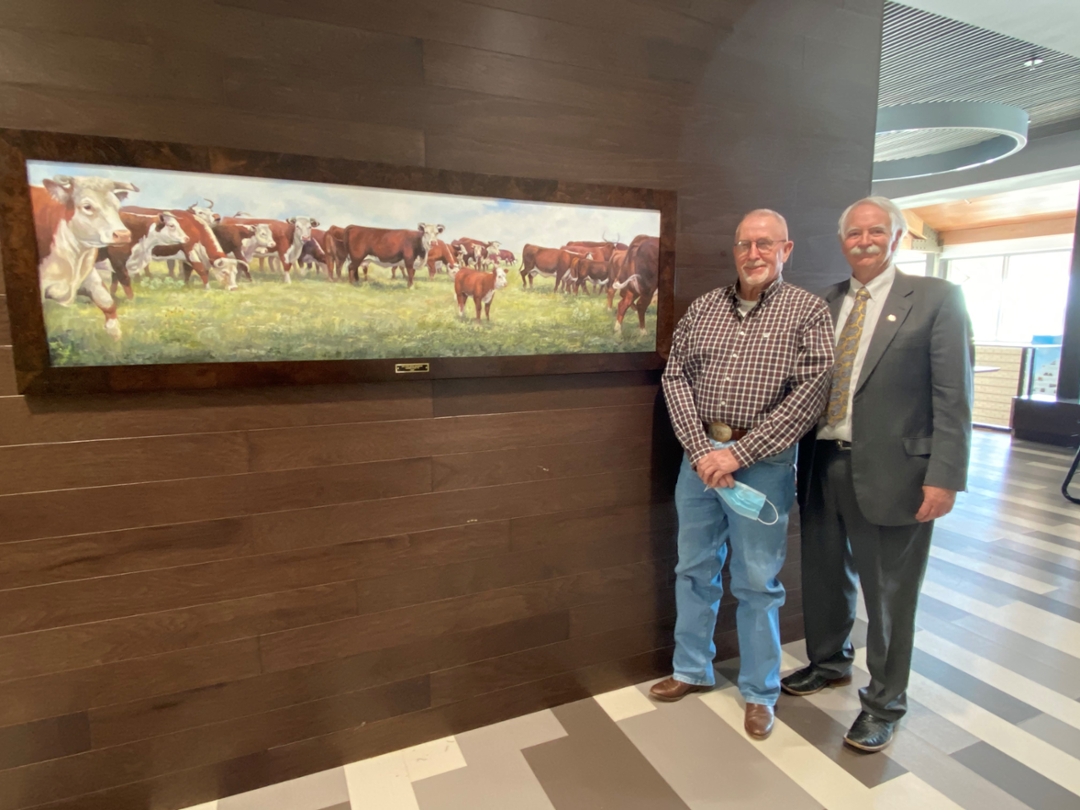 Glenn Lyles, 73' B.S. Animal Science alumnus recently donated On The Rita Blanca painting to be displayed in the Happy State Bank Research & Academic Building.
Mr. Lyles is a noted western artist, who spent many years working on the family farm in Hale County before deciding to take on painting full time.
The Hereford painting is the second original artwork donated by Mr. Lyles to his alma mater
Sincere appreciation to Mr. Lyles for his generous gift to the Paul Engler College of Agriculture & Natural Sciences!
Read More; Buff Brief Newsletter - 2/8/2021
Read more from Jon Mark Beilue
"WT's team was the most successful horse judging team in the world this year."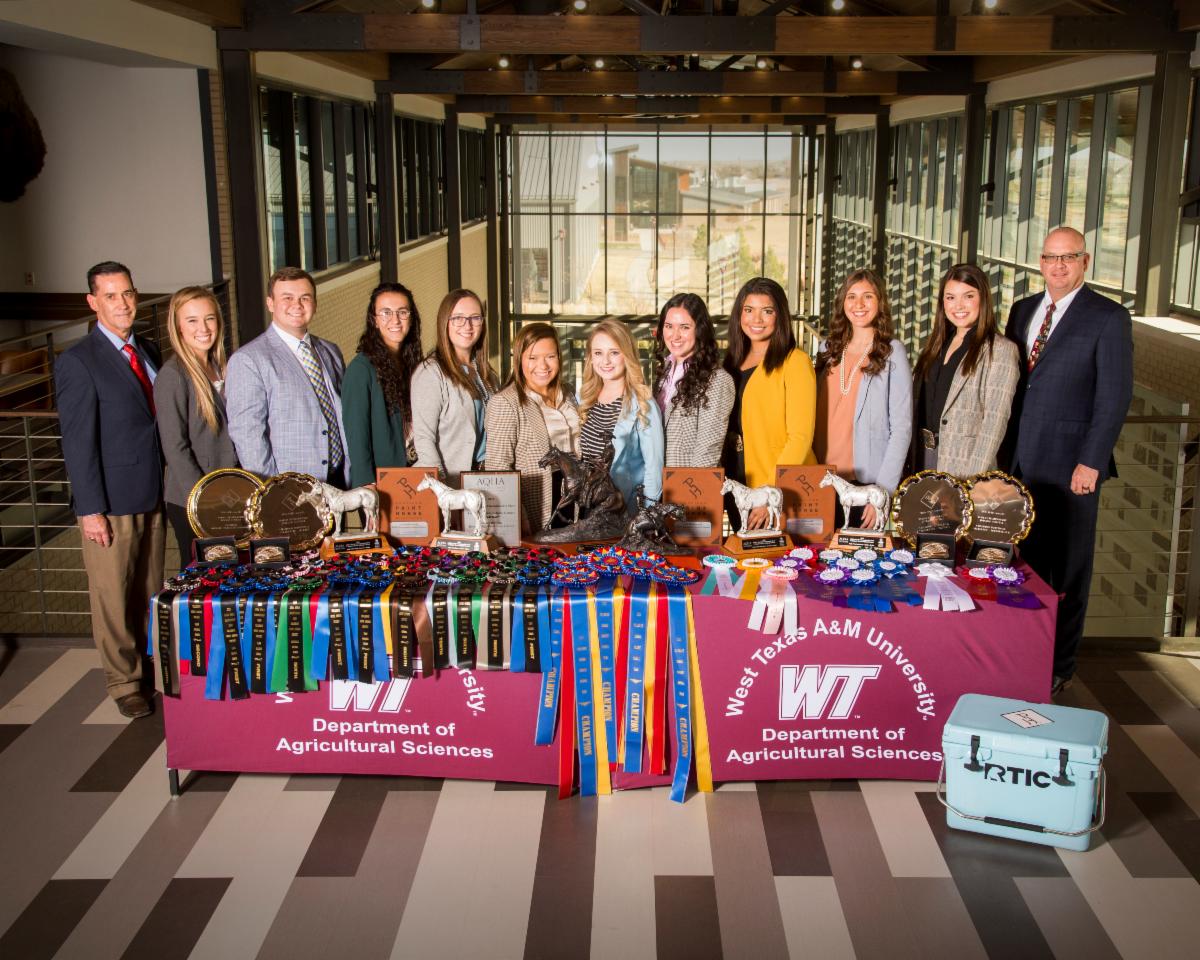 2020 WTAMU Team: 1st APHA World, 1st Reining Championship, 2nd AQHA World Championship
"WT's team was the most successful horse judging team in the world this year,"
said coach John Pipkin, Equine Industry Program Director and Regent Professor of Animal Science. 
Not just this year: The team is historically successful, having won 125 champion and reserve champion titles since 1994. They've added to that total again with recent Championship and Reserve Championship titles. The team won the Reining National Championship (NRHA) and American Quarter Horse Association (AQHA) and earned Reserve Champion at the American Quarter Horse Association contest. The team earned a World Championship at the American Paint Horse Association World Championship collegiate contest.
"Our team members are extremely talented and, more importantly, they were extremely diligent in their efforts to prepare themselves and support their fellow teammates," Pipkin said. "They are exceptional in so many ways including overcoming all the challenges associated with COVID-19 restrictions and threats. Their resilience and team work are truly unmatched."
Photo: Dr. John Pipkin (Head Coach), Maggie Murphy (Coach), Josh Worten, Reilly Dhaliwal, Sierra Stammen, Hannah McLochlin, Lacy Petty, Elena Chapa, Mollie Green, Taylor Scheulen, Baily Summers (Assistant Coach), Dr. Lance Kieth (Department Head)