Program Highlight
What is plant, soil and environmental science? PSES major Alex Kuehler showed us around the WT greenhouse and some soil sites, and explained that there is so much more to soil than just dirt.
About the PSES Degree
The mission of the Plant, Soil, and Environmental Science Program is to help students grow and develop as leaders in their chosen field. This degree offers many lab courses that allow students to gain hands-on experience in areas such as:
plant and seed identification,
horticulture,
plant breeding and genetics,
range management,
soil evaluation and classification,
soil fertility and management,
grain fiber and oil seed production,
weed disease and insect management,
soil and water conservation and
landscape and floral design.
Career Opportunities for a PSES Degree
Crop Consultant
County Extension Agent
Environmental Technician
State Soil and Water Quality Specialist
Soil Conservationist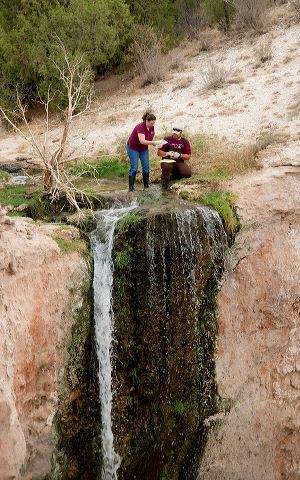 Ready to Apply?
Now that you know this program is right for you, take the next step! Apply to WT, search for scholarships, and look at the degree checklist to see all the courses you'll take for this degree.