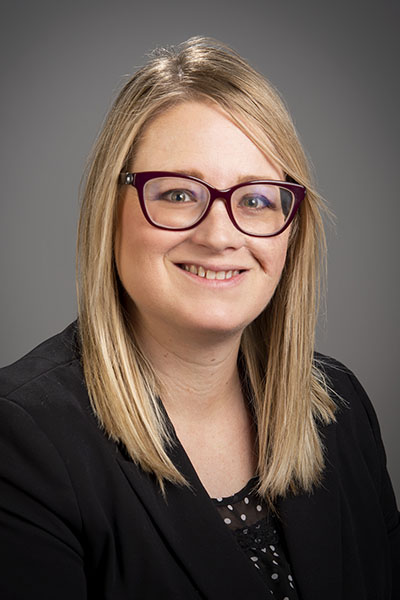 Kendall L. Samuelson, Ph.D., PAS
Associate Professor of Animal Science
Office: Happy State Bank Academic and Research Building, Room 341
Email: ksamuelson@wtamu.edu
Phone: 806-651-4258
Professional Profile
Dr. Samuelson joined the Department of Agricultural Sciences as a member of the Feedlot Research Group in the fall semester of 2017. She received her B.S. in animal science with a minor in agricultural business in 2010 from California State University, Chico. After spending a year working in customer relations for a company based in the California orchard industry, she returned to school and completed her M.S. in animal science in 2013 at Angelo State University. Dr. Samuelson received her PhD in animal science with a minor in biochemistry in 2016 from New Mexico State University, and completed a postdoctoral research fellowship at the Texas A&M AgriLife Beef Research Feedlot in Bushland, TX before beginning her current position at WTAMU.
Teaching and Related Service
Dr. Samuelson teaches an undergraduate course in livestock feeds and feeding and graduate courses in digestive physiology and ruminant nutrition. She also assists with teaching undergraduate feedlot management, and the nutrition portion of the graduate research techniques in animal science course.
Dr. Samuelson is a member of the American Society of Animal Science, the American Registry of Professional Animal Scientists, and the Panhandle Livestock Producers. Dr. Samuelson also manages the ruminant nutrition laboratory on campus, and is involved in research at the WTAMU Research Feedlot.
Research and Creative Activity
Dr. Samuelson's research interests focus on the evaluation of nutritional strategies to improve feedlot cattle performance, and the development of nutritional and management recommendations that can be integrated into the cattle feeding industry.