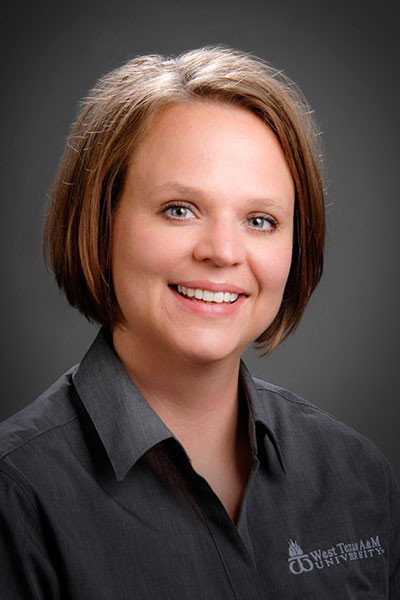 Erin Jones, M. S.
Instructor of Plant, Soil, and Environmental Science
Office: Happy State Bank Academic and Research Building, Room 238
Email:  ejones@wtamu.edu
Phone: 806-651-2658
Professional Profile
Erin Jones joined the Department of Agriculture in 2018. She received a B.S. in Plant, Soil and Environmental Science from West Texas A&M University in 2004 and a M.S. in Biology from West Texas A&M University in 2013.
Teaching and Related Service
Erin has a split appointment with West Texas A&M University and Texas A&M AgriLife Extension. She teaches Introduction to Horticulture at WTAMU and serves as an Extension Agent specializing in horticulture for Randall County.