Research Centers and Institutes
The Caviness Meat Science and Innovation Center
The Texas A&M University System Board of Regents accepted a significant gift of $2 million from Caviness Beef Packers, then approved the name of the University's new state of the art meat lab as the Caviness Meat Science and Innovation Center in June 2018. This work is an excellent example of collaboration between West Texas A&M University and a local family beef processing business. The partnership provides continued research opportunities for WTAMU faculty and students in the meat science programs.
Beef Carcass and Research Center
Beef Carcass and Research Center (BCRC) established in 1992, housed in The Caviness Meat Science and Innovation Center, serves the US beef industry by collecting beef harvest and grading data and is responsible for the NCBA Cattlemen's Carcass Data Service
USDA Cattle and Carcass Grading Correlation Center
WTAMU is one of three regional USDA Cattle Carcass Grading Correlation Centers, also housed in The Caviness Meat Science and Innovation Center. The center will educate and train stakeholders in the region in the grading of feeder cattle, fed cattle and beef carcasses.  
Center for Advancing Food Animal Production
In the 86th legislature session in 2019 and Texas Gov. Greg Abbott allocated $4 million for a two-year period to establish a new Center for Advancing Food Animal Production in the Texas Panhandle at the West Texas A&M University (WTAMU). Of the total legislative appropriated funds, $2 million was designated for WT's Paul Engler College of Agriculture & Natural Sciences, and an additional $2 million was set aside for the Texas A&M College of Veterinary Medicine's Veterinary Education, Research & Outreach (VERO) program.
The state funded initiative for the Center for Advancing Food Animal Production will provide the resources necessary for additional teaching and research faculty, graduate assistantships, and staff of WTAMU and the TAMU System partners to increase veterinary specializations in the large animal industry as well as complement existing and expanding programs in agricultural business and economics, animal nutrition, animal health, pre-and post-harvest food science/food safety, pre-veterinary medicine and environmental sciences. Funding for this center will allow WT and VERO to add seven new faculty members, ten graduate research assistants and six support staff positions to their programs.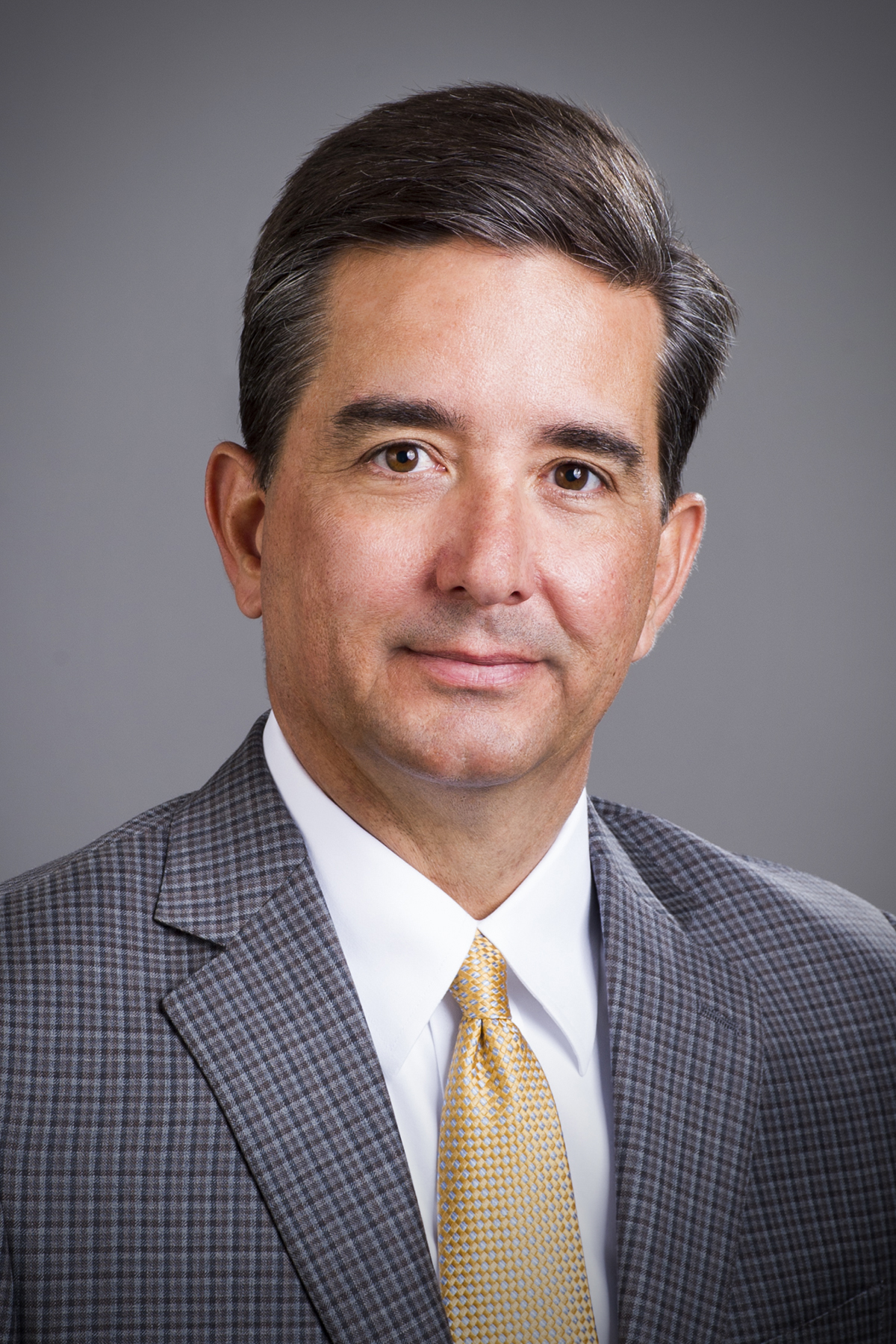 The Semi-Arid Agricultural Systems Institute, formerly known as Dryland Agriculture Institute, is currently led by prominent researcher, Dr. Craig Bednarz. The joint partnership with Texas A&M AgriLife Research allows Dr. Bednarz to lead research, instruction and service programs of the Institute by addressing challenges faced by semi-arid agriculture systems in the Texas Panhandle and surrounding area.
The institute researches and develops technologies to implement solutions for improving the sustainability of dryland agriculture in the light of depleting water resources for irrigated agriculture.
Read more about Dr. Bednarz leading the Institute.
Established in 2009, VERO is the partnership between the Texas A&M College of Veterinary Medicine
& Biomedical Sciences (CVMBS) and the West Texas A&M University (WT) Paul Engler College of
Agriculture & Natural Sciences to bring Veterinary Education, Research, & Outreach to the Texas Panhandle.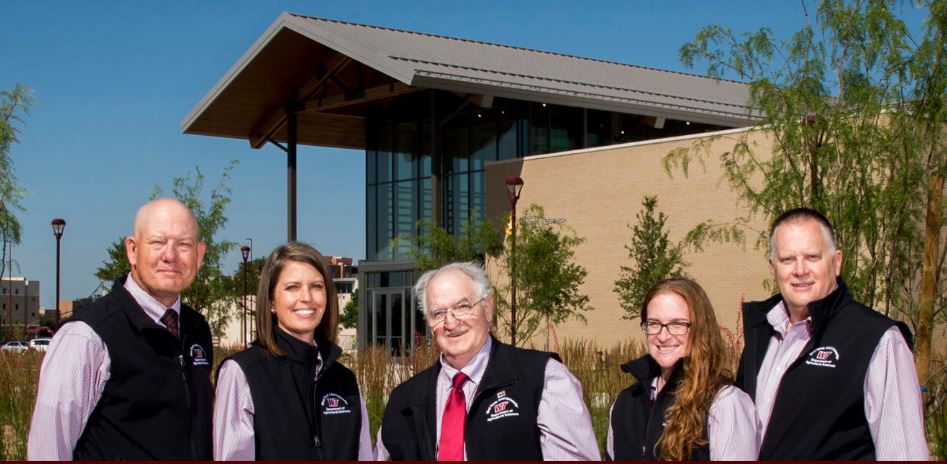 Pictured: Dr. Dan Posey, Ms. Jaye Hawkins, Dr. Dee Griffin, Dr. Sarah Capik, Dr. Paul Morley.
Not pictured: Dr. BJ Newcomer and Dr. Jenna Funk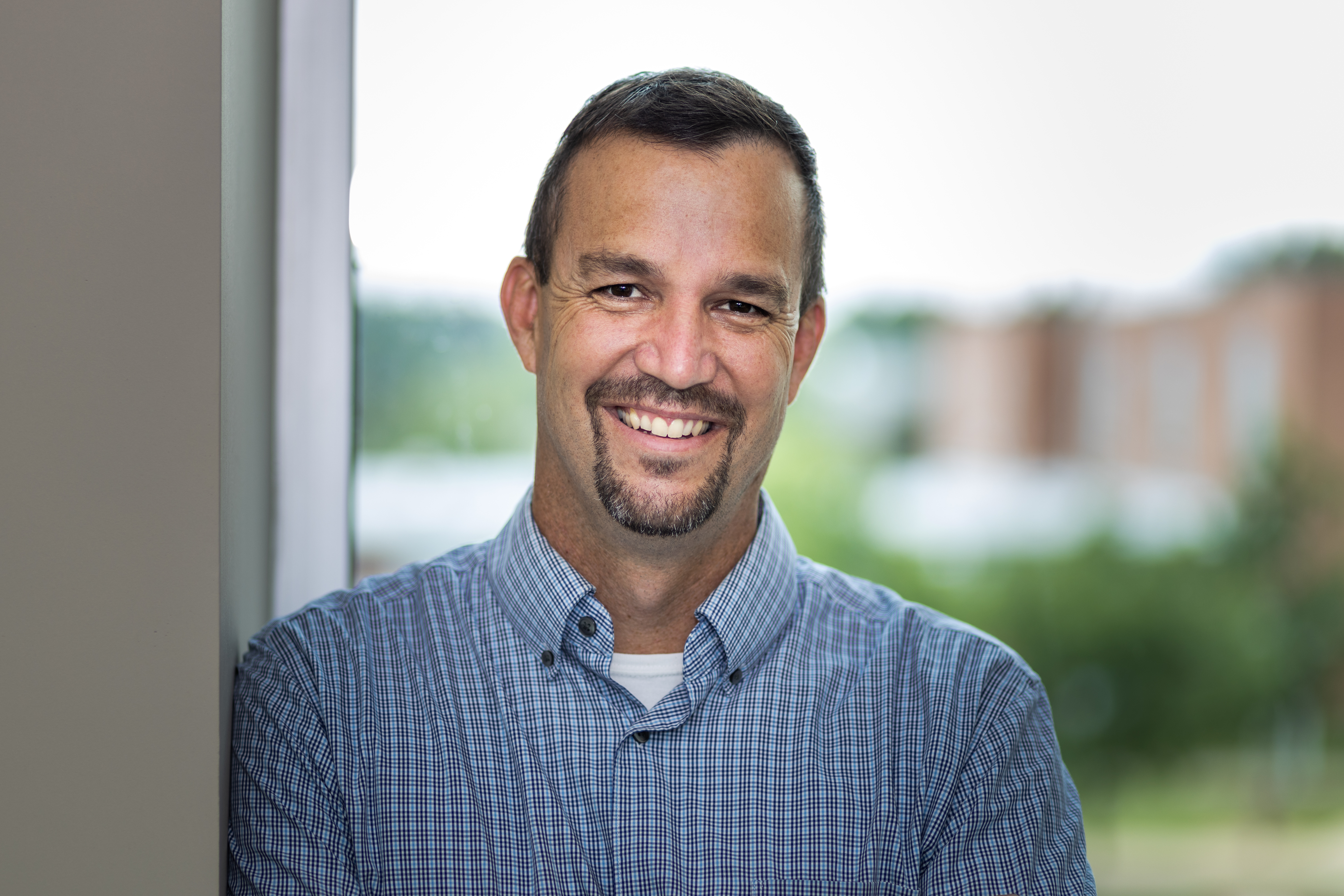 Dr. BJ Newcomer Puts Nearly Two Decades of Dairy Management Experience to Work for VERO.
Subject Matter/Areas of Research Excellence
Food Animal Production, Nutrition and Health
Animal science faculty at WTAMU are engaged in highly applied research to discover new scientific knowledge of animal production, nutrition, management and health of beef, dairy, and equine industry.
Meat Science, Genomics, and Quality/Safety
Meat science faculty in collaboration with some animal science faculty conduct research on improving meat quality, food safety, innovations in meat science, genomics, transgenic technology to increase muscle mass.
Integrated Resource Management (Plant, Soil, Grazing)
PSES faculty are involved in integrated resource/range management research to improve deteriorating soil health, plant-soil water relationships, reduce soil erosion and land degradation, and develop ways to improve food and feed production sustainability in the 21st century and beyond.
Waste Management and Environmental Sciences
Research is underway to find ways to improve air quality and reduce greenhouse gases in farming operations, use of animal waste as an alternative energy source, and dairy manure priming to study the effect of the application of large amounts of dairy manure on crop production, soil health, economic viability, and soil water holding capacity.
Ogallala Aquifer, Irrigation, and Regional Economy
WTAMU is an active partner in the research consortium on the USDA ARS Ogallala Aquifer Program. WT Faculty have been leading research efforts to improve water use efficiency, irrigation efficiency, assess the economic impact of declining water availability from Ogallala Aquifer on the irrigated agriculture and regional economy, and suggesting water conservation strategies to extend the economic life of Ogallala Aquifer to sustain rural communities
International Agriculture and Development
WT Faculty have researched the international arena through USAID funded research projects through Sorghum and Millet Innovation Labs. The research in international agriculture and development ensures food security in developing countries, especially in Africa and Asia. Recent funding from the Binational Fulbright Commission in Egypt for research activities to ensure food security through water management is one of the examples of such projects.
Biology, Microbiology and Human Health
LEES faculty conduct research in finding solutions to issues relevant to certain cancers, stroke, aerobiology, microbiology and physiology, nanotechnology for preventing the airborne pathogens, cytogenetics and cyanobacteria, allergy, pollen and spore particles, bioinformatics and neurobiology of pain
Wildlife Biology, Ecology, and Zoology
Here at WTAMU, wildlife biologists research taxonomy, wildlife habitat loss, biodiversity, endangered species, overexploitation of natural resources to support ecosystems and reduce any social conflict.
Atmosphere, Climate and Environmental Sciences
Dr. Hiranuma and his team conduct research on atmospheric ice nucleation, one of the least understood atmospheric processes that hamper cloud processes and climate prediction. This project is to conduct an aerosol-ice formation closure measurement and to evaluate its suitability to constrain better the prediction of ice-nucleating particles (INPs) by current climate models. It also includes exploring Implications of Aerosol Physicochemical Properties, Including Ice Nucleation at ARM Mega Sites for Improved Understanding of Microphysical Atmospheric Cloud Processes. The team also studies characterizing the physical, chemical and biological properties of ice-nucleating particles (INPs) in dust samples from the USA in simulated cloud systems using the AIDA (Aerosol Interaction and Dynamics in the Atmosphere) cloud simulation chamber. Their cutting edge research includes recent NSF Career award funding to Dr. Hiranuma to assess the role of INPs and their feedback on clouds in warming Arctic Climate.
Dr. Crosman is studying wintertime air pollution in the western US to improve the understanding of the meteorological and chemical pollution processes in the western US. WTAMU is the lead and developer of the Environmental Toxicological Database, which has been adopted by the Texas Commission of Environmental Quality (TCEQ) by regulation for use in all environmental cleanups as well as for Conducting Ecological Risk Assessments at Remediation Sites in Texas (ERAG, RG-263).
Study into Extreme Heat at Palo Duro Canyon Being Conducted by WT Students
Dr. Jim Rogers and his team are the sole developers of this comprehensive database. WTAMU maintains the database and adds new toxicological data where many state agencies have access. Presentations of this model and approach appeared to EPA, NOAA, DOE, DOD, and the World Bank.
Earth Sciences and Geology
Geoscience research at WTAMU addresses a broad range of local, continental, and global scale geologic processes. It requires interdisciplinary and collaborative approaches to synthesize the myriad of geological processes that shape the earth through time. Current geoscience research efforts range from local studies of the Ogallala Aquifer and flooding in Palo Duro Canyon (Dr. Joe Cepeda) to sedimentation during the rifting of ancient supercontinents and the formation of new continental crust by accretionary orogenesis (Dr. Mark Holland)
Chemistry, Biochemistry, and Human Health
Dr. Tao's research program addresses NIFA's Air Quality of Renewable Energy, Natural Resources, and Environment Program.  The research program's objectives include developing optical fiber chemical sensor (OFCS) network technologies for in situ, real-time, long-term continuous monitoring of air pollutant distribution in concentrated animal feeding operation (CAFO), providing baseline CAFO air pollutant emission data obtained from the sensor network technologies.  Dr. Tao's work on methods for detecting microbial pathogens in food safety inspection involves long-time enrichment processes due to the limited sensitivity of detection technologies.  The long waiting-time feature adds a high cost to agricultural products related to storage/freezing and causes deterioration of food quality.  This research program's objective is to develop an immunomagnetic separation (IMS)-enzyme-linked immunosorbent assay (ELISA)-liquid core waveguide (LC W) spectrometric method for field applications of quick detecting Salmonella bacteria in food products.  The detection technique integrates advanced biotechnologies and highly sensitive LCW spectroscopy recently developed from Dr. Tao's research work. He is also involved in developing a bioaffinity optical fiber microarray (BAOFMA) technique for the simultaneous detection of multiple pathogens in food safety inspections.  
Drs. Khan and Yarbrough are researching to develop improved targeted liposomal-based chemotherapeutics to treat various types of cancer and study cancer cell responsiveness to various chemotherapeutics using an in vitro assay that effectively mimics the tumor microenvironment. The team also looks into the clinical use of liposomal-based drugs to treat solid tumors such as breast cancer.
They are also looking into the use of CO2 as a raw material that holds potential as an avenue to emissions reduction and development of sustainable industrial processes and toward designing of single-site Zinc, Cobalt(III), & Chromium(III) catalysts which facilitate the use of CO2 in the synthesis of commercially significant thermoplastics.
Dr. Flynn explores opportunities in researching a variety of areas, including yeast metabolism, chemotherapeutics, polymer development and sensor development. He is also involved in pursuing research in fermentation sciences, online chemistry education, natural product development and amino acid metabolism. Our College cares about STEM education and has recently obtained an S-STEM grant from the National Science Foundation to support majors in Biology, Chemistry, Environmental Sciences, Physics and Wildlife Biology. The grant provides scholarship support to students to pursue one of these majors while being provided peer mentoring, faculty mentors and college success coaching.
Physics and Astronomy
Low temperature and high-pressure physic research focus on transport, magnetic, and thermodynamic properties of various strongly correlated materials under extreme conditions, such as low-temperature, high magnetic fields, and high-pressure.
Resources for Researchers
Other Collaborators/Research Partners