WTAMU Ranch Horse Team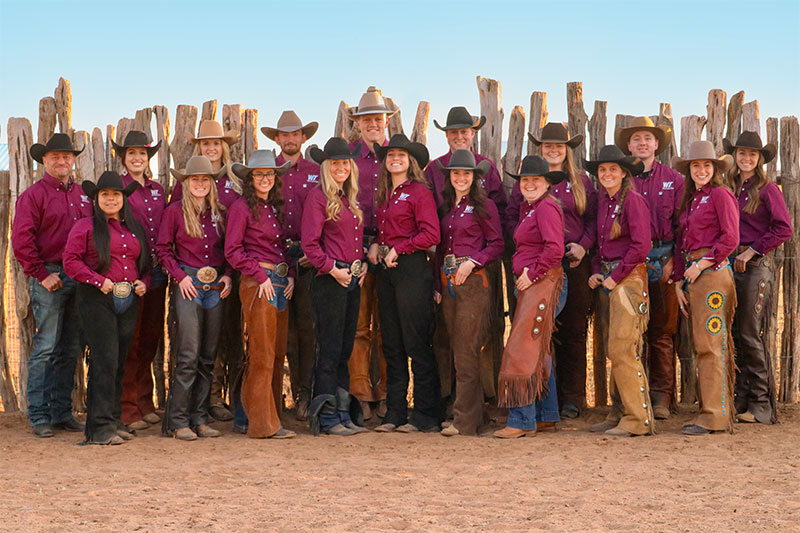 About the Team
The WTAMU Ranch Horse Team represents the agricultural program of West Texas A&M University in and out of the arena. Since 2012, the team has promoted the horsemanship skills required on a working ranch through collegiate ranch horse shows of Stock Horse of Texas (SHTX), the National Reined Cow Horse Association (NRCHA), and the National Intercollegiate Ranch and Stock Horse Association (NIRSHA). The members are required to show in ranch pleasure, ranch trail, rein work and cow work. 
Awards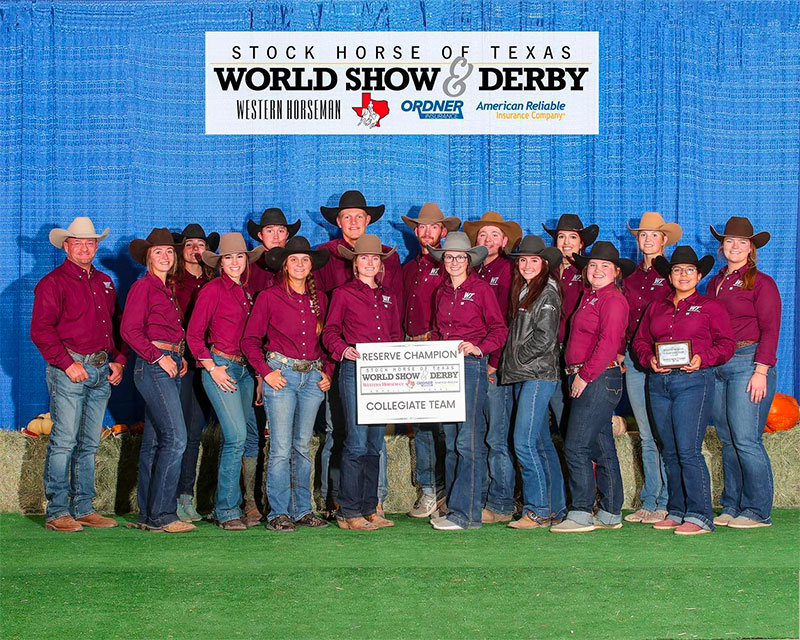 2023 NIRSHA Collegiate Division I Reserve National Champions
Home to the 2023 NIRSHA Reserve National Champion Non Pro - Cutter McLaughlin
Home to the 2023 NRCHA Intercollegiate Celebration of Champions Non Pro World Champion - Cutter McLaughlin
Home to the 2022 SHTX Non Pro Reserve World Champion - Cutter McLaughlin
Reserve Champions SHTX World 2022
3rd place at the 2022 SHTX and NRCHA Intercollegiate Celebration of Champions
Home to the 2022 NIRSHA Reserve National Champion Non Pro - Gracie Bricker
4th place at the 2022 Inaugural Bridles & Brains Invitational Collegiate Ranch Horse Competition
Home to the 2021 SHTX Limited Non-Pro World Champion - Kirsten Wood
2021 NRSHA Collegiate Division I Reserve National Champions
Home to 2021 Limited Non-Pro World Champion of NRCHA Intercollegiate Celebration of Champions - Lauren Waymire
4th place at the 2021 NRCHA Intercollegiate Celebration of Champions 
Meet the Coach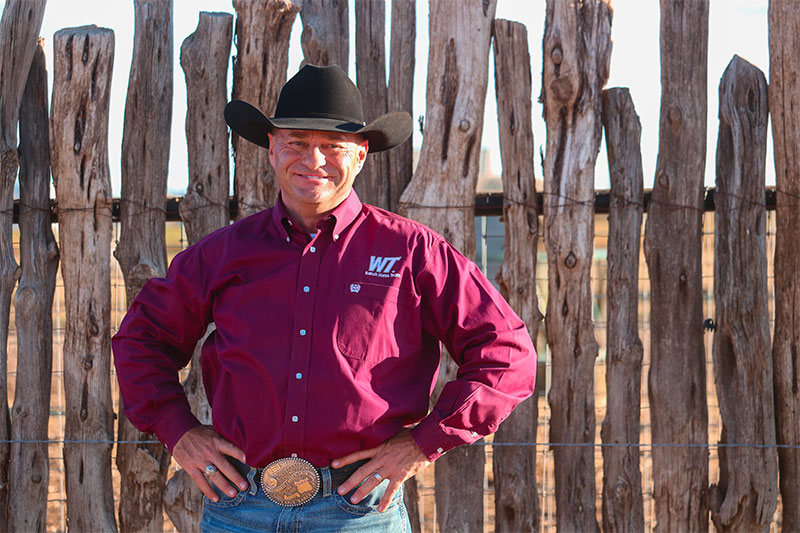 Lance Baker is a Professor of Animal Science and a member of the Equine Industry Program at WTAMU. Dr. Baker has a background in rodeo and colt starting. He judged collegiately under the direction of Dr. John Pipkin, then went on to coach and earn his M.S. and Ph.D. under the leadership of renowned judge and researcher Dr. Don Topliff and State Extension Horse Specialist Dr. David Freeman at Oklahoma State University. He has been at WTAMU since 1995. Coach Baker took over the leadership of the Ranch Horse Team in the spring of 2020. WT earned the NRSHA Division I Collegiate Reserve National Championship in the spring of 2021, and the SHTX World Reserve Champion Division I team in the fall of 2022. WT has also had numerous Champion and Reserve Champion Individuals. Coach Baker has served as a licensed judge for AQHA (VRH certified) since 1995, and has officiated two World Championship shows, including the VRH World, a Level-1 Championship, and National Championship shows in 11 foreign countries. He is also an NRCHA (2A) judge, and has judged numerous SHTX shows. He can be contacted by email at lbaker@wtamu.edu.
Frequently Asked Questions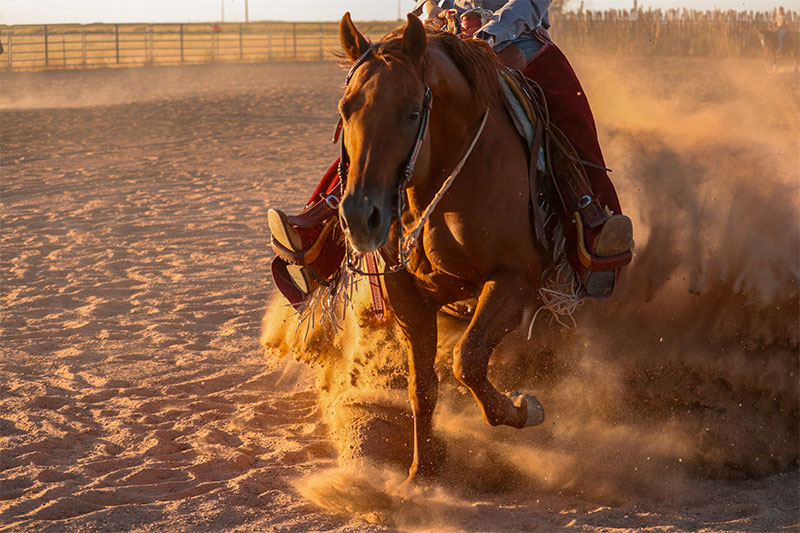 1. Are horses provided for the rider to use?
Team members are expected to compete on their own horses.
2. How are prospective team members evaluated?
There are two parts to the evaluation: Assessment of the horse and rider, and Interview.
Horse/Rider Evaluation: Coach Lance Baker will evaluate videos sent to him as early as 12-18 mo prior to the student enrolling at WT, and should be sent no later than June 1 prior to a Fall enrollment. Dr. Baker will assess the competitiveness of the horse and rider in the division in which they will compete. The prospective student should send videos of the four classes (Ranch Reining, Ranch Trail, Ranch Pleasure/Ranch Riding, and cow work) on the horse they will be riding at WT (videos of previous AQHA/APHA VRH or SHTX competitions/classes are a good starting point). Email videos to Dr. Baker at lbaker@wtamu.edu.
Interview: All prospective team members will be interviewed by both Dr. Baker and current members of the team.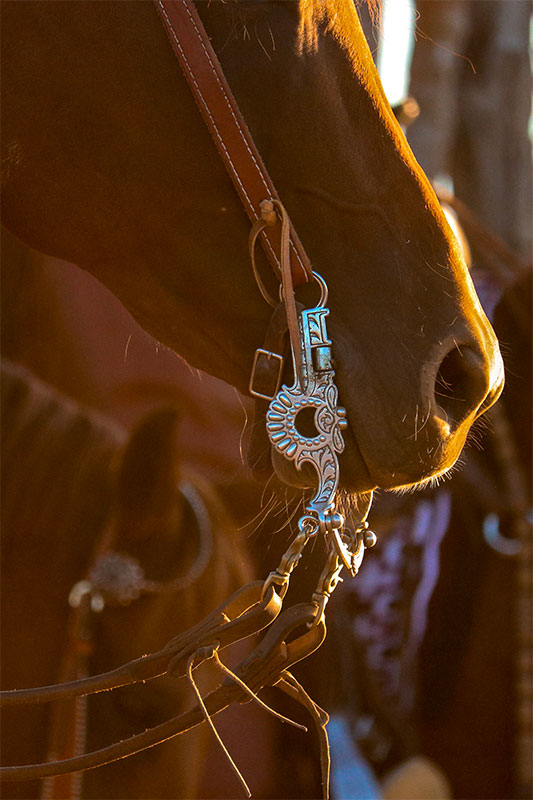 3. Are there scholarships available to compete on the ranch horse team?
WTAMU Department of Agricultural Sciences awards hundreds of thousands of dollars in Academic and Activity-Based Scholarships to their students, and WTAMU awards many "automatic" scholarships to transfer students who qualify based on grades. WTAMU also provides numerous academic-based scholarships to incoming Freshman students. A recently established Ranch Horse Team Endowment will begin to provide a limited number of scholarships to established/returning team members.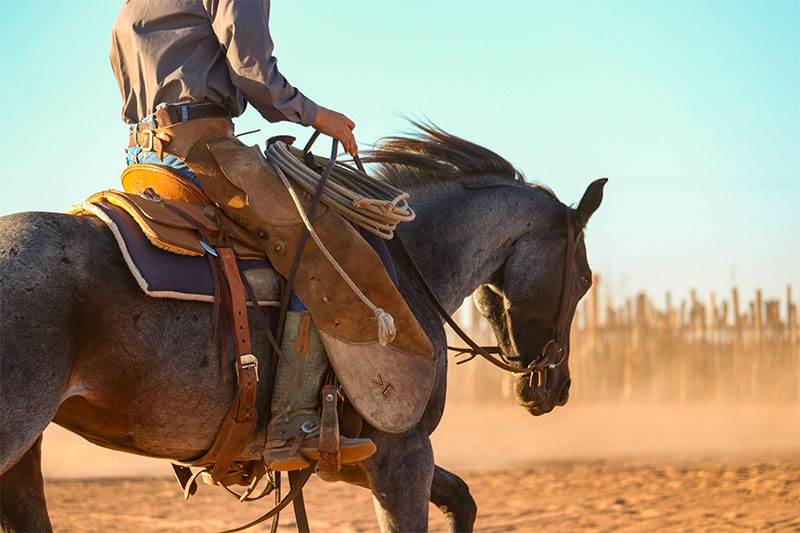 4. Does the team pay for show expenses?
Some expenses are covered by the team, and others by the student. Expenses covered by the team include: travel to the shows and entry fees to FWSS&R and NRCHA Celebration of Champions. The team has the sponsored RHT trailer, and often borrow the Equestrian Team trailer (6 horses each), as well as one student owned truck and trailer. Fuel, rental of the University-owned trucks, etc. is covered by the team, as well as tack stalls and some meals while traveling. Student members raise private sponsorship funds to cover their entry fees and stalling expenses during the year (up to 6 shows). The funds raised are tax deductible and sponsors' names and/or logo are prominently placed on each student's individual stall banner at the shows.
5. What do practices look like?
The team practices twice a week throughout the year. One practice is held at the WT Horse Center on Wednesdays. Horse Center practices consist of trail, pleasure, reining, and flag work. Cow work and reining practices are held on Tuesday evenings at a private facility (about 3 miles from campus and close to a local boarding facility). The team will also occasionally hold additional practices on weekends when not at shows.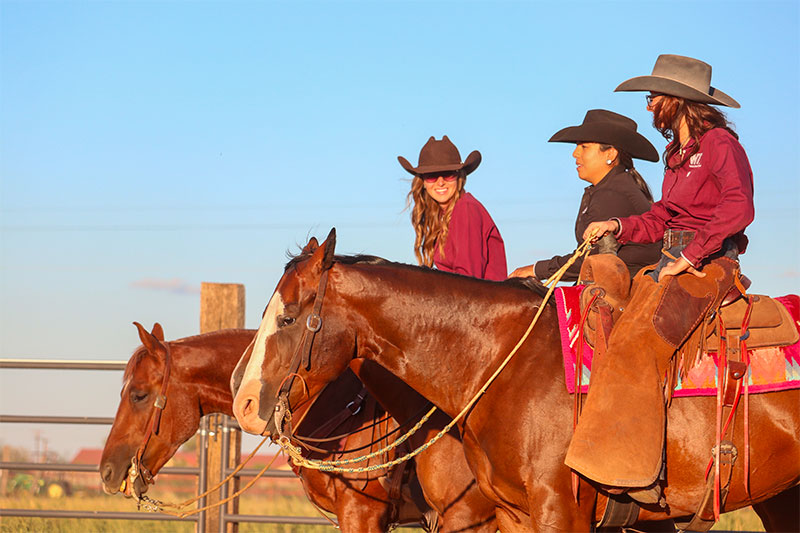 6. What are some "perks" of being on the team?
Each team member will receive two team caps, a maroon, black, and gray show shirt, a team hoodie, and a team STS leather jacket. Other gear will be available for the student to purchase, such as a team sweatshirt and a team vest. Caps, sweatshirts, etc. are also available for purchase for families, friends, etc.
7. What are the eligibility requirements for being on the team?
Team members must be full-time students at WTAMU, maintain at least a cumulative 2.0 GPA, and must be passing all classes in order to travel. Grade checks will be required before traveling to each show. Students who are graduating may be enrolled in fewer hours during the semester they are graduating. Team members have a total of five years or eight semesters of eligibility to compete.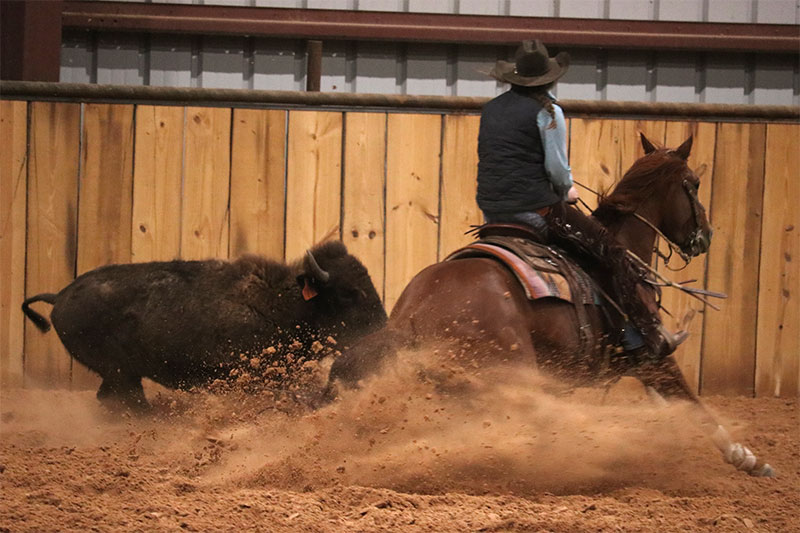 8
. What is the show schedule?
The team travels to 3 shows in the fall semester: SHTX Bryan, TX; NIRSHA Collegiate Show, Ardmore, OK; and SHTX World Championship Show, Abilene, TX. In the spring, the team travels to two SHTX shows (Bryan, TX & Lubbock, TX) as well as the NIRSHA Collegiate National Championship. There are also other competitions for selected members of the team, including Bridles & Brains Invitational Collegiate Ranch Horse Challenge at the Ft. Worth Stock Show & Rodeo and the Collegiate division of the NRCHA Celebration of Champions.
Follow the Team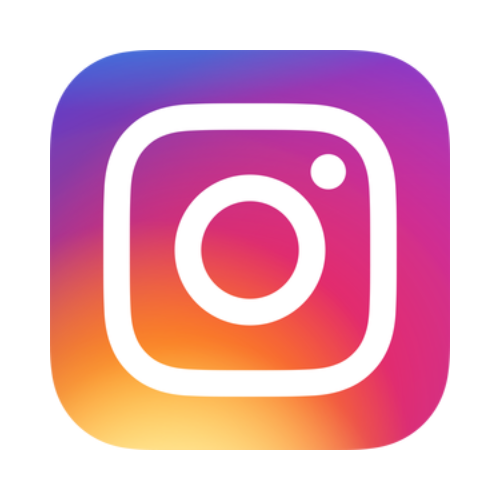 Instagram: @wtranchhorseteam