We've Gone Virtual!
We're still here to help keep you involved.  Check out the the list of virtual, enrichment experiences below that you can participate in from the comfort of your home. 
Be sure to follow us @wtamuosel to stay up to date on new opportunities to explore. 
Explore all the ways you can stay connected with friends online!
Discover fun and quirky activites you can do online!
Find new ways to stay creative online!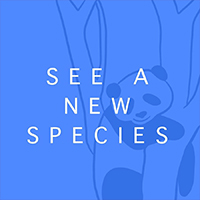 Watch a live web cam from a zoo!
Jump in to these resource that'll help you stay active!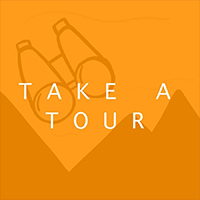 Check out free virtual tours from museums and landmark around the world!
We host events for you that are always fun and free. Check out the calendar below to make sure you don't miss out!
Spring 2020 Events 
| | | | |
| --- | --- | --- | --- |
| Spring 2020 Events  | Date | Time | Location |
| Supplies BINGO | Tuesday, January 14 | 7 PM - 9 PM | JBK Commons |
| Welcome Back Buffs | Wednesday, January 15 | 11 AM - 1 PM | JBK Commons |
| Escape Room(s) | Every Friday of the Semester | 1 PM - 5 PM | Hazel Kelley Wilson Room  |
| Game Night: Cornhole Tournament | Tuesday, January 28 | 7 PM - 9 PM | Legacy Hall |
| Leadership Summit | Friday, January 31 | 9 AM - 12 PM | Legacy Hall  |
| Mug Shots | Wednesday, February 5 | 10 AM - 2 PM | JBK Commons  |
| Org Rally | Thursday, February 6 | 12:15 PM - 1 PM | Legacy Hall  |
| Leadership Ski Retreat | February 7-9  | Various Times  | Angel Fire, New Mexico  |
| Sweetheart Movie Night  | Thursday, February 13 | 7 PM - 9 PM | Panhandle-Plain Historical Museum |
| Mardi Gras | Tuesday, February 25 | 6 PM - 8 PM | Alumni Banquet Hall  |
| University SING | Saturday, March 7 | 6 PM - 9 PM | Legacy Hall  |
| National Girl Scout Cookies Day  | Thursday, March 12 | 11:30 AM - 1 PM | JBK Commons |
| International Day  | Monday, March 30 | Various Times  | Various Locations  |
| Org Rally  | Thursday, April 2 | 12:15 PM - 1 PM  | Alumni Banquet Hall  |
| Transfer Student Orientation  | Friday, April 3 | Various Times  | Various Locations  |
| Game Night: Eating Contest  | Monday, April 6 | 7 PM - 9 PM | Legends Club  |
| Dive-In Movie Night  | Thursday, April 16 | 7 PM - 9 PM | VHAC Recreational Pool  |
| All-University Honors Banquet  | Friday, April 24 | 6 PM - 9 PM | Legacy Hall  |
| Party on the Patio: Summer Kick-Off | Wednesday, April 29 | 11 AM - 1 PM | OSEL Patio  |
| Campus Spa  | Thursday, April 30  | 10 AM - 2 PM | OSEL  |
Contact us
806-651-2313
JBK 103