2020-2021 Excellence in Faculty Award Recipients
Congratulations to Dr. Ray Matlack for being recognized as the College 2020-2021 Instructional Excellence Award recipient.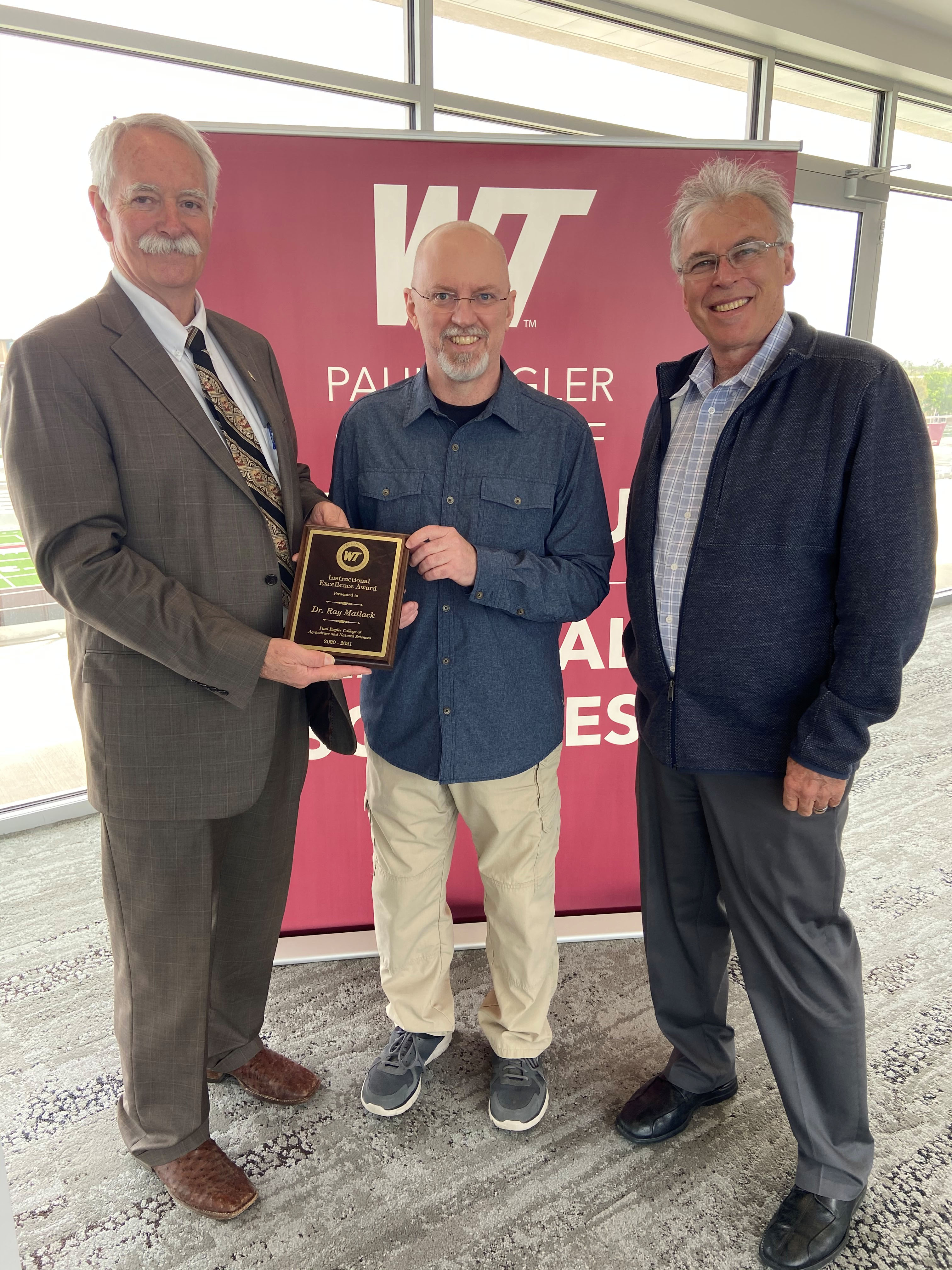 Dr. Matlack teaches a number of courses associated with the Wildlife Biology program and as an adviser. He is an enthusiastic instructor whose courses are widely enjoyed and appreciated by students. His course evaluations are perennially strong, and it is clear that students enjoy Dr. Matlack's approach, style, knowledge, passion, and helpfulness. To quote one student: "I have loved every class I've taken from Dr. Matlack. He has a way of presenting the material that really sticks, and his passion for what he does really shows through. I've greatly appreciated how much of an interest he takes in his students and their success, and I will continue to take his courses as long as I am able to."
Dr. Matlack encourages students to contact him at any time, including weekends, via email, text messaging, phone, or Facebook Messenger. One example of the utility of this is that his ornithology students who are in the field birdwatching can ask questions and get answers in real time. This is facilitated by the fact that they have learned to take photos of birds through their binoculars with the phone cameras – they can then simply text him the image and he can guide them through the identification process as needed. Through his Texas Wild's Facebook page, Dr. Matlack continues to educate many of his students long after they have completed their degrees.
Congratulations to Dr. Keshav Shrestha for being recognized as the College 2020-2021 Intellectual Contribution Excellence Award recipient.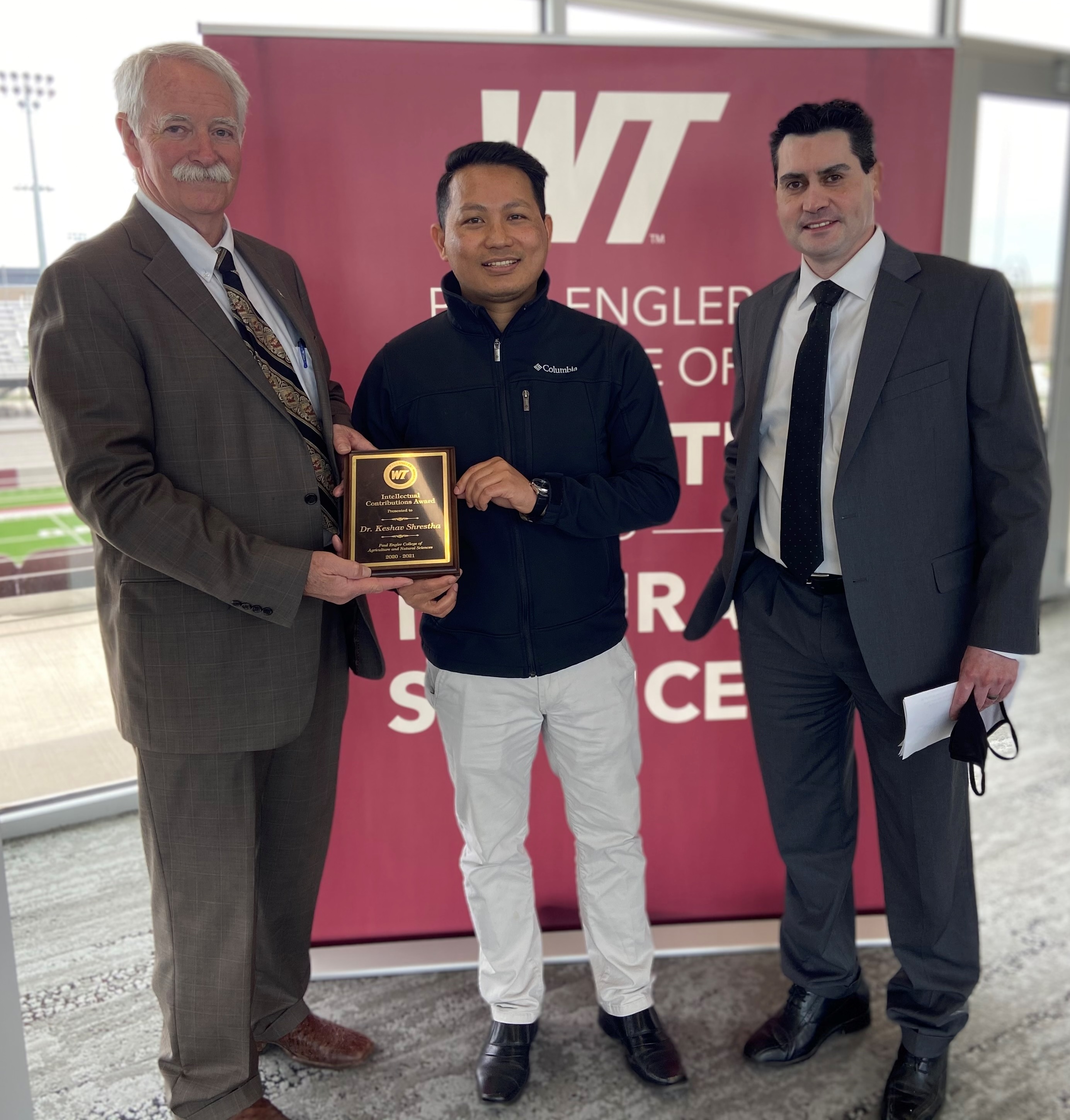 Dr. Shrestha has authored four peer-reviewed manuscripts last year that are in various stages of the publication process, as well as currently published in very prestigious scientific journals to include Nature Communications Materials, as well as Superconductor Science and Technology.
Dr. Shrestha currently supervises scientific projects of several WT students, and his ongoing work has been presented at several conferences this past year, including at the prestigious American Physical Society Meeting in Colorado.
In addition to his outstanding accomplishments, Dr. Shrestha is a great colleague and a well-like and respected member of the faculty.
Congratulations to Dr. Nate Wolf for being recognized as the College 2020-2021 Service Contribution Excellence Award recipient.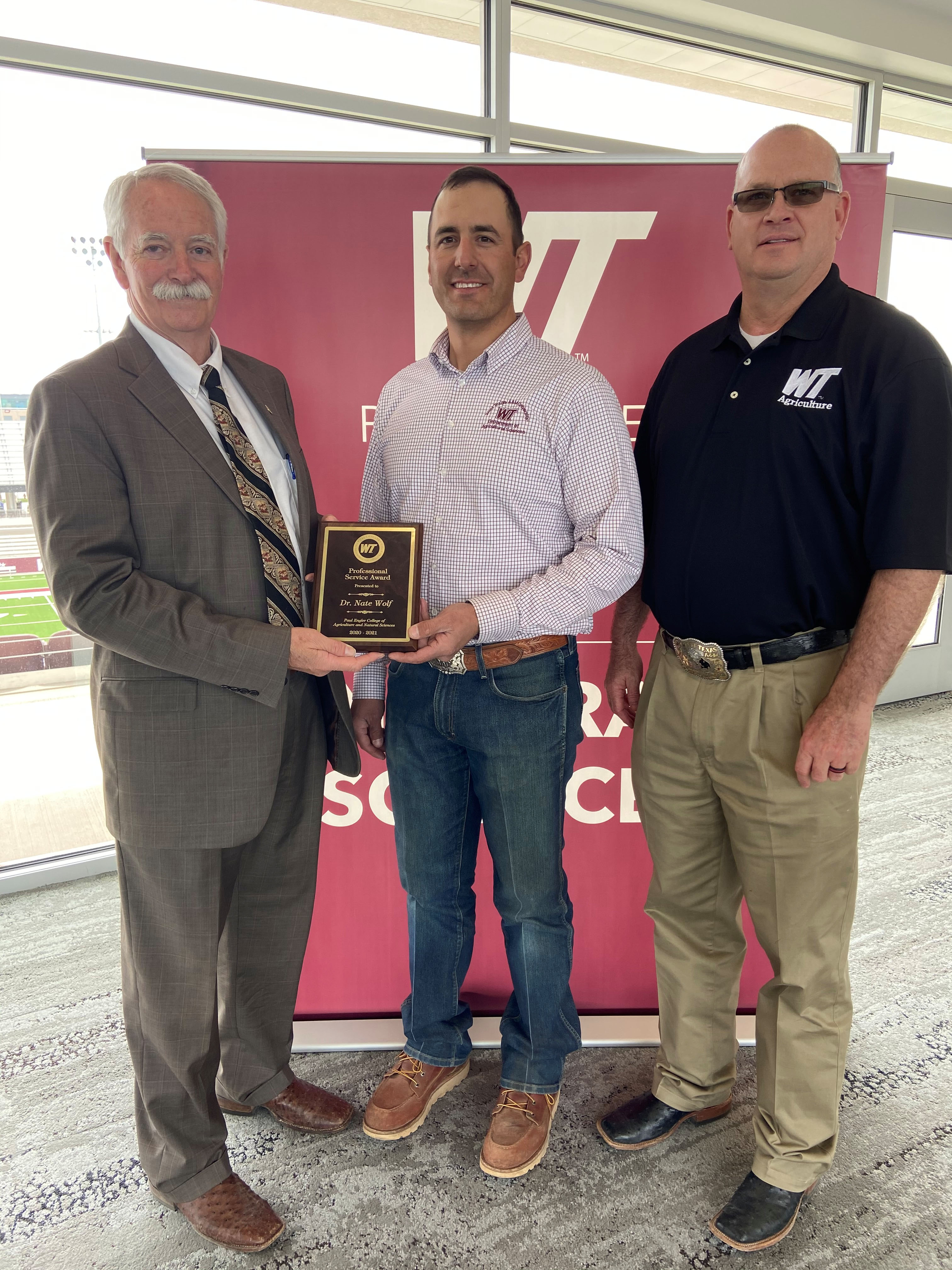 Dr. Nate Wolf is an outstanding example of service for both his peer group and the students her service. In addition to his primary duties in the Agriculture Education program, Dr. Wolf is the face of WT AG because of his various types of service to regional and state FFA, 4-H, agricultural organizations, livestock shows and professional conferences. He served as advisor for the WT Collegiate Farm Bureau Club, a diverse group of Ag majors with the missio of advocating for the industry.
Dr. Wolf developed a youth program that promotes the Panhandle Dairy industry through hands-on curricula and training. Dr. Wolf continued to lead the Texas Cattle Feeder's Feedyard Technician Certification program aimed at high school students seeking a career in the Fed Beef Industry.
Dr. Wolf served as Co-Superintendent of the annual FFA contest that brings 3,000+ high school students to the WT campus.
Dr. Wolf is an excellent example of what can be accomplished outside the classroom.