Master of Science in Nursing (MSN) Degree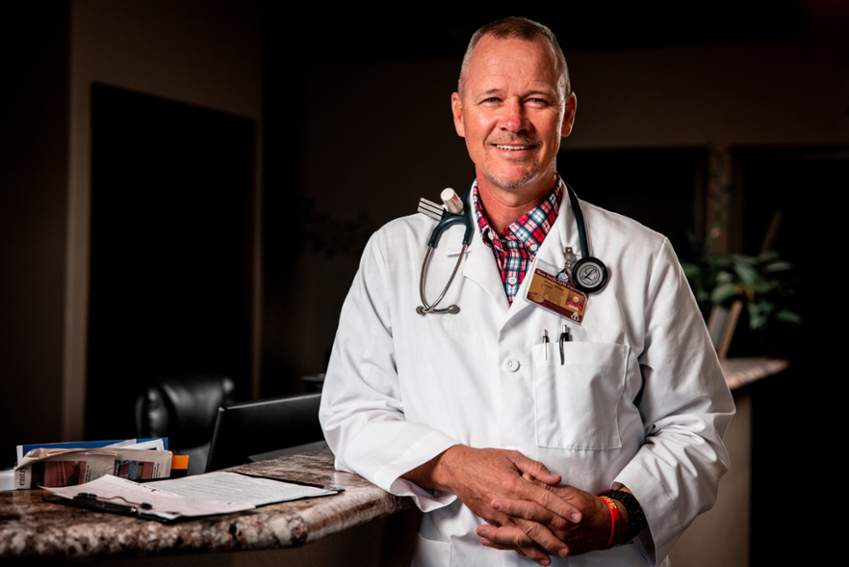 Comprehensive M.S.N. Program (Major Code 5703) - 100% Online
WTAMU's MSN degree program has been nationally recognized for quality and value in numerous educational rankings resources that include:
See our full list of Department of Nursing Rankings and Recognitions!
About the MSN Degree
The online Comprehensive M.S.N. program prepares students to function at an advanced nursing practice level in complex environments. This program allows students to tailor their nursing education with a variety of elective courses. Students will take the advanced clinical nursing courses of Pathophysiology, Pharmacotherapeutics, and Advanced Assessment to enhance clinical practice at an advanced level. Praxis coursework is personalized to address each student's specific learning objectives.
Graduates work in hospitals, outpatient settings, administrative positions, educator positions, and in collaborative practice with physicians and other health care providers, and schools of nursing.
Elective Focuses:
Nursing Administration/Management
Nursing Education
Goals of the Program:
Upon successful completion of the M.S.N. programs, graduates will be prepared to:
Integrate scientific findings from nursing, biopsychosocial fields, genetics, public health, quality improvement, and organization sciences for the continual improvement of nursing care across diverse settings.
Recognize that organization and systems leadership are critical to the promotion of high quality and safe patient care..
Be articulate in the methods, tools, performance measures and standards related to quality.
Apply research outcomes within practice settings, work as a change agent, and disseminate results.
Use patient-care technologies to deliver and enhance care and use communication technologies to integrate and coordinate care.
Intervene at the systems level through policy development and advocacy strategies.
Communicate, collaborate and consult with other health professionals.
Integrate organizational skills for client-centered, culturally appropriate concepts in the planning, delivery, management and evaluation in prevention strategies for identified populations.
Integrate knowledge into practice.
Degree Requirements & Resources
39-40 credit hours (minimum)
Graduation Requirements for the MSN Degree:
A grade of "B" or higher in all graduate courses.

Complete degree within 6 years of the date of the first graduate course.

A maximum of 12 hours of graduate courses with grades of "B" or higher may be transferred if

approved equivalent.

Thesis or Non-Thesis Option (Oral and written comprehensive examination).

MSN Degree Plan completed.

Application for graduation.
Program Admission
Program Eligibility Checklist:
Applicants must hold an unencumbered RN nursing license in the U.S.
The applicant must have a cumulative GPA for the last 60 hours of college credit of at least a 3.0 on a 4.0 scale. Failure in any nursing coursework will be taken into consideration. A Nursing GPA will also be calculated and taken into consideration. If you do not have the minimum GPA, please contact the Nursing Department for additional options for consideration.
Application Checklist:
Apply to Graduate School

provide one official copy of all transcripts to the Graduate School (WTAMU graduates are excluded).

Apply to Graduate Nursing Program Application (pdf)

Include a resume.
Provide the Department of Nursing with contact information for two (non-academic) clinical supervisory references.
Submit a written a goal statement that will be evaluated based on:

Clear focus related to a goal statement
Supportive detail regarding the goal statement
Organization of goal statement (clear introduction, body and conclusion)
Clarity, grammar, and punctuation
Goal statement is typed with a word count of between 500-750 words.
Application Deadlines:
The priority application deadline for the Comprehensive M.S.N. is March 1 for a summer or fall start, and September 1 for a spring start.
MSN Career Close-Up
With your MSN degree, areas of employment include, but are not limited to:
Nursing managers or administrators

Nursing faculty or clinical educators

Nursing informatics specialists

Quality improvement

Case management

Patient advocate

Utilization management

Clinical coordinator

Patient/unit educator

Nursing management

School nursing

Community nursing
MSN Wage Range (WTAMU) - $40,000 - $90,000
Median MSN Wage (TX) - $80,000
View the Bureau of Labor Statistics Health Care Industry page for more information.
Scholarships & Program Cost
There are numerous scholarships and financial aid programs available to MSN degree students.