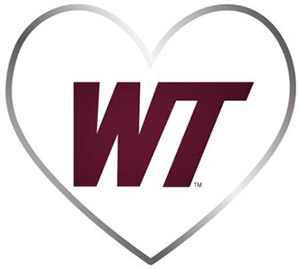 Mission
The mission of the College of Nursing and Health Sciences is to develop exemplary practitioners in health, fitness, and wellness who will implement superior service and care to the community through education, research, outreach, service and partnerships.
Vision
Improve the health and quality of life of all communities, including rural and the medically underserved, via education, prevention, respect, knowledge and experience.
Values
Prime Value
Needs of others come first.
Value Statements
Educate
Learning is a lifelong process of discovery; thus health care education and research never end.
Prevent
Focus on the whole person, considering socioeconomics, community setting, health policies, access to health equity, and disparities among populations to prevent disease via protecting, promoting and maintaining all aspects of health.
Respect
Treat everyone in our diverse region; patients, colleagues, families with empathy, courtesy, dignity and respect.
Community
Value the strengths, skills, experiences, knowledge, and contributions of everyone to bring to fruition our Mission and Vision.