The Panhandle Area Health Education Center is one of six Centers in the West Texas area. Panhandle AHEC provides services to the top twenty counties in the Texas Panhandle through its mission to address the health care provider shortage and improve health care access in West Texas through education and development of the health care workforce.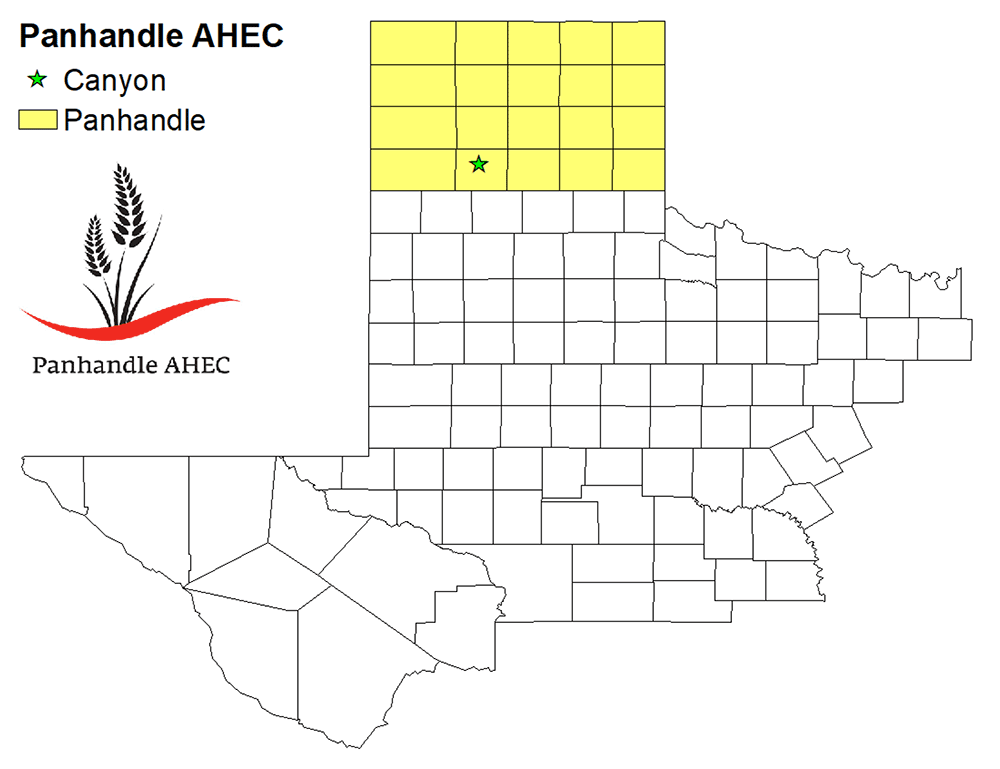 Panhandle AHEC serves the top 20 counties of the Texas Panhandle, which include the following counties:
Armstrong, Carson, Collingsworth, Dallam, Deaf Smith, Donley, Gray, Hansford, Hartley, Hemphill, Hutchinson, Lipscomb, Moore, Ochiltree, Oldham, Potter, Randall, Roberts, Sherman, and Wheeler.
Mission
To accomplish its mission, Panhandle AHEC focuses on the following strategies:
Introducing youth to health careers through in person presentations and in conjunction with the Gateway to Health Careers education program
Supporting rural clinical training for students who are in the health professions in coordination with various health professions programs across Texas and neighboring states
Provides practice support to existing health care professionals by providing in person and online continuing healthcare education programs
Promotes healthy living

Panhandle AHEC promotes its mission by collaborating with or being members of other professional organizations that have a similar mission to address the health care provider shortage in the rural areas of West Texas.
These organizations and partners include:
Texas Rural Health Association
National Rural Health Association
Panhandle Behavioral Health Alliance
Coalition of Health Services
AHECs also work closely with high schools, colleges and universities, community-based health care professionals, community leaders and students.
Click on the links below for more information on AHEC and health care career resources.
Download Panhandle AHEC's Brochure
For information on health care careers go to the Texas H.O.T. (Health Opportunities in Texas) Jobs website at http://www.texashotjobs.org.