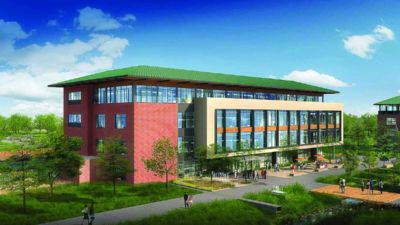 Students seeking opportunities to grow intellectually and professionally in the fields of health care and public safety can do so at the RELLIS Campus, a collaboration of Blinn College and Texas A&M University in Bryan, Texas. Through partnership with WT's College of Nursing and Health Sciences a bachelor's degree from West Texas A&M University is more accessible than ever before. 
Health Sciences Program
In the health care industry, a significant number of students earn an associate degree from Blinn College in allied health annually. Having a bachelor's degree can allow these healthcare providers to pursue more opportunities in health careers by increasing their salary and responsibility within the field. In addition, a baccalaureate degree in health sciences from West Texas A&M University will prepare students for graduate level education in most health professions programs, as well as graduate study in related areas such as healthcare administration. 
Various demographic realities in Texas, such as the doubling of residents 65 years of age and older by the year 2040, clearly indicate that the demand for health sciences services have grown and will continue to expand. Health services as a whole are among the top industries in numbers of persons employed.
This degree program is focused upon courses relating to the healthcare field/industry, health sciences, and clinical sciences; as well as elective courses in business, humanities, and social sciences.

This degree also offers academic and career development for allied healthcare providers who currently hold an associate's degree.

Students select one of two Health Sciences options from either Pre-Health Care Professional; or Health Care Administration.

Face-to-face courses offered at the RELLIS campus will include Public Health, Statistics, and Medical Ethics.

There are natural synergies between this degree program and the nursing degree offered by Prairie View A&M and the biology degree offered by A&M-Texarkana.

It is priced at an affordable tuition with a top-quality education with friendly and accessible faculty.