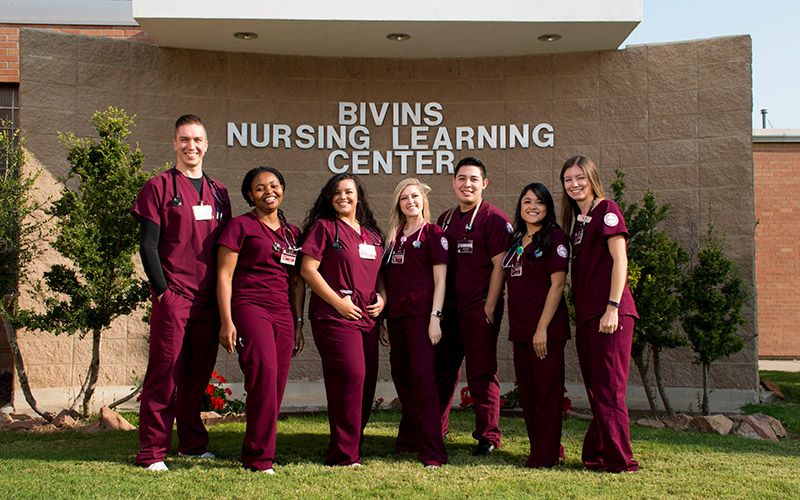 Through a generous endowment from the Mary E. Bivins Foundation, the Department of Nursing offers a state-of-the-art learning center on the WTAMU campus.  The Bivins Nursing Learning Center (BNLC) houses classrooms, a computer laboratory, a simulated hospital environment with 10 beds, a primary care lab with 6 examination tables and related equipment and a simulation room.
Students have access to low and high fidelity mannequins that simulate real-life patients from across the life-span and real-life clinical experiences.  Students may practice "hands on" nursing skills using real patient care devices and equipment before they care for real patients.  In addition, the BNLC maintains a large number of video, audio and computer assisted learning resources that are available for students during regular hours of operation.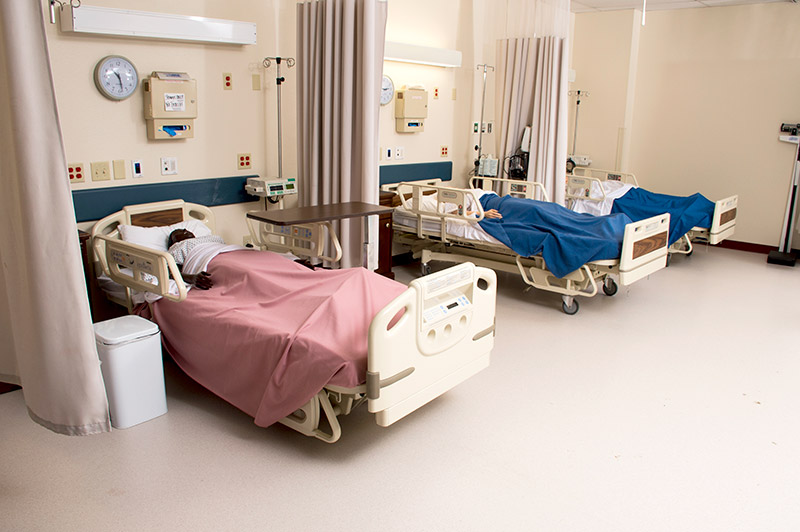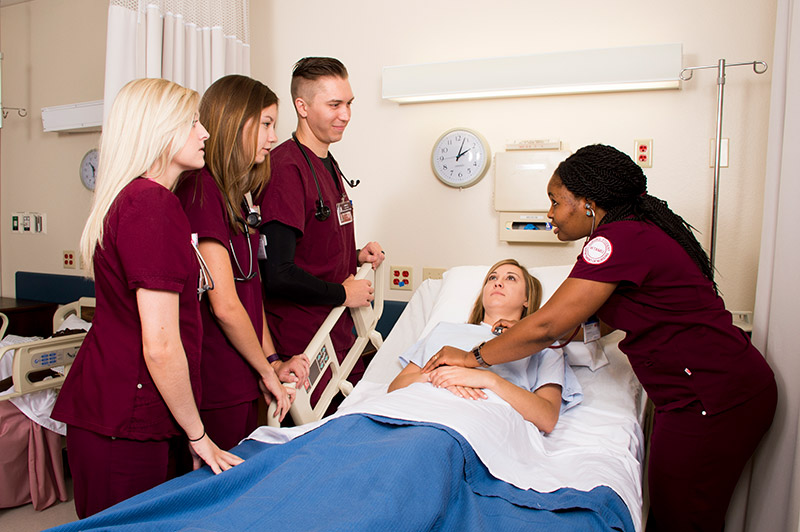 The BNLC is staffed by a full-time director and a clinical laboratory instructor who are available to assist students with all their learning needs. Nursing faculty are also frequently available to work with students as needed.