Bachelor of Science in Nursing (BSN) Degree
Student Spotlight: Celia Edwards
Meet Celia Edwards, full time mom, wife, and RN-BSN student. She talked with us about her passion for helping others, which lead her to nursing, and why she loves our online program.
Nationally Ranked Online Program - Available 100% Online
WTAMU's RN-BSN degree program has been nationally recognized for quality and value in numerous educational rankings resources that include:
Is a BSN Degree Right for You?
The RN to B.S.N. program is flexible for a working nurse. Courses can be completed in one academic year, or the registered nurse can set the pace for a longer completion rate. Nurses can begin coursework before each semester (SP, SU, or FA), with courses being taken as offered.
The RN to B.S.N. program is accessible through an online delivery system.  There will be practicum case studies and experiences where the nurse demonstrates their new knowledge throughout the program, but no campus attendance is required.
Special Opportunity for NWTHS RNs

Northwest Texas Healthcare System is proud to partner with West Texas A&M University to offer tuition reimbursement for Northwest employees interested in obtaining their BSN through the West Texas A&M's online "ADN to BSN" degree program.
Northwest's full-time RN's with an Associate's Degree in Nursing are qualified to enroll. The online program's projected cost is $8,500. Currently NWTHS's approved reimbursement policy reimburses employees up to $5,250 per calendar year (tax-free) for tuition reimbursement, but with this online program, NWTHS will pay up to $10,000*. Requirements for students to receive reimbursement include maintaining at least a "Meets Expectation" performance review and completing classes scoring a "B" or above.
*there may be tax implications if an employee receives more than $5,250 in a calendar year
Degree Requirements & Resources
131-133 Total Hours
Program Resources
RN to BSN Program Admission
Program Eligibility Checklist:
Do you hold an unencumbered RN license, or will you receive licensure within three months of graduating from an associates degree or diploma program?

Verify you have completed a criminal background check at CASTLEBRANCH.COM (new RN nurses less than one year are exempt). School Package Code is ES85BC.
Application Checklist: 
BSN Career Close-Up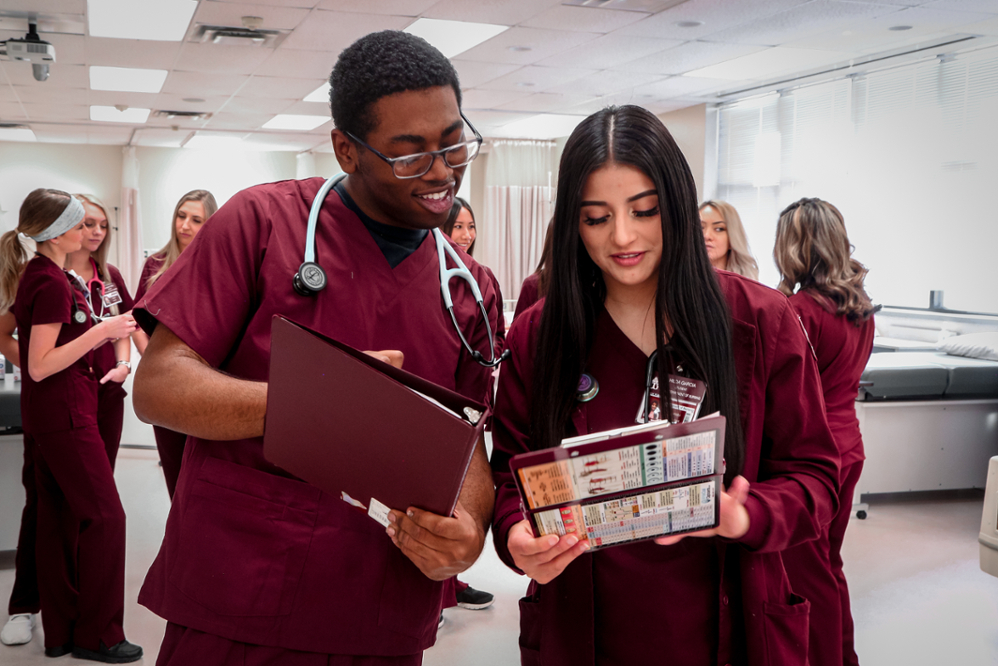 Nursing career benefits of a Registered Nurse who hold a B.S.N. include:
Advancement into management and other healthcare leadership positions
Opportunities for higher wages and higher level nursing positions
Opportunities in more diverse fields, such as risk management and quality assurance
Greater potential for employment across the state and nationally
Preparation for a Master of Science in Nursing (M.S.N.) educational program
Average WT Nursing program graduates salary is $63,808.
Average National salary is $50,771.
Visit the Bureau of Labor Statistics Health Care Industry page for more industry information. 
Affordable Tuition
There are numerous scholarships and financial aid programs available to RN-BSN degree students.