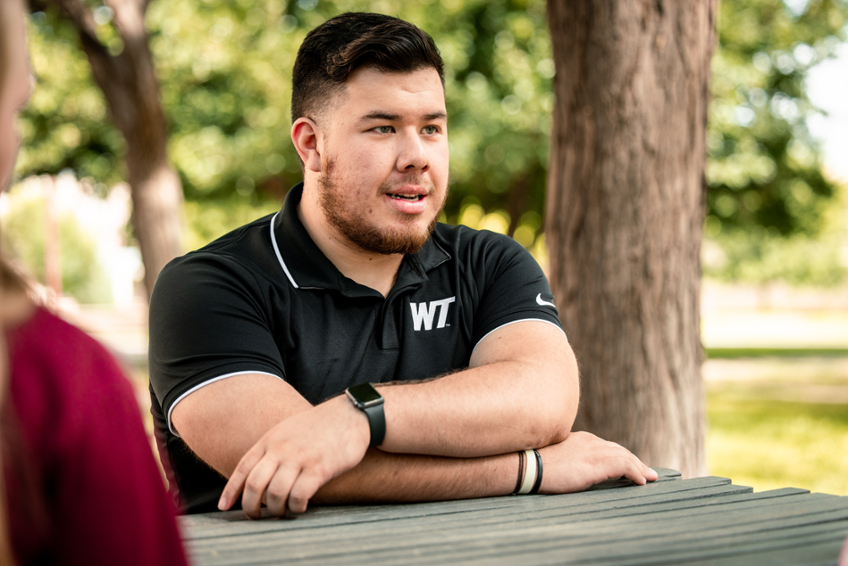 Pre-Optometry Specialization
Overview
Optometry is the primary health care profession dedicated to caring for the visual system. More specifically, optometrists are concerned with the diagnosis, treatment, and prevention of ocular anomalies. The Doctor of Optometry (O.D.) possesses the knowledge and skills to evaluate the refractive status of the eye. In addition, the optometrist plays a primary role in the selection, design, provision, and adaptation of corrective measures for the preservation and improvement of the visual system. Part of the optometrist's role is to detect early signs of ocular, neurological, behavioral and systemic health problems, and refer patients to appropriate specialists. Counseling patients about good health habits is yet another part of an optometrist's profession.  Optometrists provide patient care in several environments: private offices; interprofessional group practices; health maintenance organizations and hospital outpatient clinics; or in conjunction with ophthalmologists in total care clinics.
Advising
Pre-optometry is not a degree in itself. Most students who wish to pursue optometry school will complete a B.S. in Biology or Chemistry or other science major. This includes a mixture of biology, chemistry, math, physics, and non-science courses, which together fulfill the pre-requisites of Texas optometry schools and prepare applicants to take the Optometry Admissions Test (OAT). Your undergraduate program should prepare you for optometry school, provide you with a maximum of alternatives, and give you a liberal arts education. In the event that your plans for optometry school change, you will still graduate with a strong science degree, which can open doors to a number of careers in the health professions. 
Texas Optometry Schools
There are two Schools of Optometry in the state of Texas, one public and one private, with some variation in their requirements for entry.  Students should become familiar with the requirements of each school before submitting their applications.
WTAMU Pre-Optometry Specialization Adviser
Dr. Donna M. Byers
Department of Life, Earth and Environmental Sciences
Office: NSB 344
Phone: (806) 651-2574
Email: 
dbyers@wtamu.edu