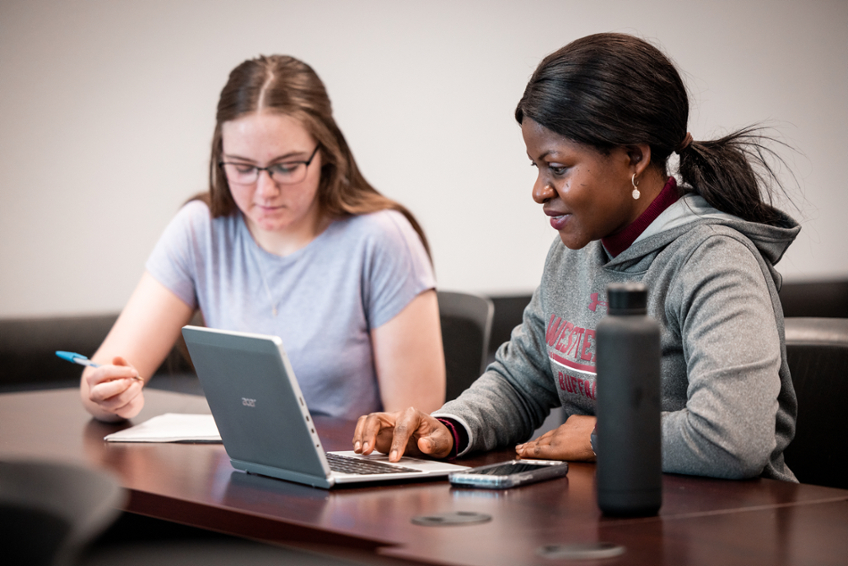 Pre-Medicine Specialization
Overview
Modern medicine generally refers to clinical practice: the diagnosis, treatment and prevention of disease by a physician. That physician may be an allopathic physician (M.D.) or an osteopathic physician (D.O.). Along with nurses, physicians are on the front line of medicine. As practitioners, they work in solo or group practices examining patients and obtaining medical histories; ordering, performing and interpreting diagnostic tests; and prescribing and administering treatment for patients suffering from injury or disease. They also counsel patients about illness, injuries, health conditions and preventive healthcare (diet/fitness, smoking cessation, etc.).
The scope of medicine is wider, however, than its clinical practice. It also includes, for example, health care science: the application of science and technology to improve the delivery of care.
Advising
The Pre-Medicine specialization (PMED) is a track for students who will apply to medical school. It consists of science (biology, chemistry, physics, and math) and non-science courses that together satisfy the admission requirements for medical schools in Texas. Although the Pre-Medicine specialization alone will meet admission requirements, students are strongly encouraged to consider completing a B.S. in Biology or Chemistry or other science field in conjunction with the Pre-Medicine specialization. Obtaining a B.S. will prepare you for the rigors of a professional medical program, provide advanced-level knowledge, and give you a liberal well-balanced education.
This is a basic three- to four-year specialization of 94 minimum hours for admission to professional schools. Students should consult advisers for proper course selection. Professional school admissions officers make final decisions regarding entrance requirements to their respective schools.
Note: Regardless of your academic major, if you plan to become a physician, be sure to designate Pre-Professional Specialization "PMED" on your Degree Information Form to ensure your Degree Plan includes the courses required by medical schools.
WTAMU Pre-Medicine Specialization Advisers
Dr. Carolyn Bouma
Department of Life, Earth and Environment Sciences
Office: NSB 341
Phone: (806) 651-2569
Email: cbouma@wtamu.edu