The classroom is not intended for regular class meetings. It is intended only for use in special activities – such as in-class simulations for classes with 25 or fewer students. Faculty must sign up in advance to prevent double-booking of the room.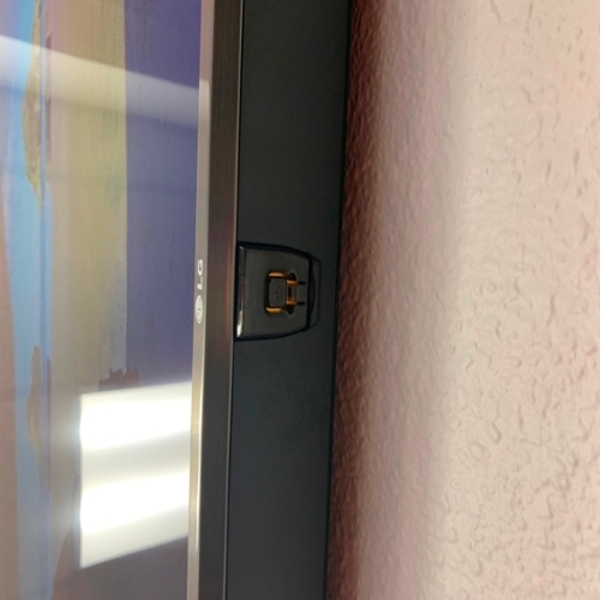 Step 1: Turn on LG TV's
On the bottom-center of all LG TV's there are power buttons that you will need to press to turn on the TV's.
Although there is a remote, it can cause issues with powering on/off the TV's and can make it difficult to start class.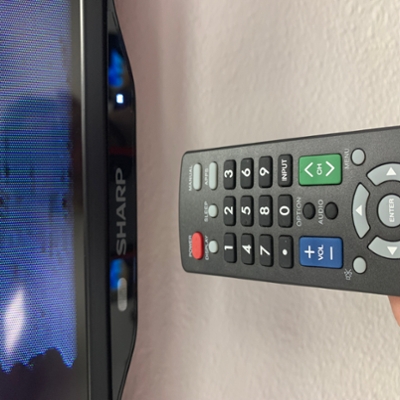 Step 2: Turn on Sharp TV
On the podium there is a Sharp remote control. You will need to use this to turn on the Sharp TV in the room.
There is only one while the others are LG.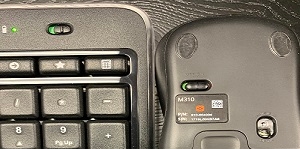 Step 3: Turn on keyboards and mice
The keyboards and mice are wireless on both the podium and student computer tables. They will need to be turned on when entering the room.
On the top of the keyboard and the bottom of the mouse is a switch that will go from red (off) to green (on).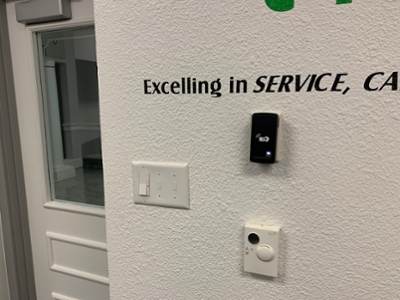 Step 4: Students Swipe Into Class
Students will need to tap at the swipe station. This ensure class attendance and gives students access to the student computers in the classroom.
Students NEED to swipe out of class or else they will have problems accessing other student lab computers.
After Room Instructions
Turn off keyboards/mice/TV's
Please turn off all wireless keyboards and mice, as well as the TV's around the room. This will be beneficial to the department and the instructor that needs to use it next. If you experience any issues with the classrooms technology, please contact ITSC (HelpDesk) at 806-651-4357 or email itsc@wtamu.edu to receive further assistance. Click below to go to WT's Information Technology page.