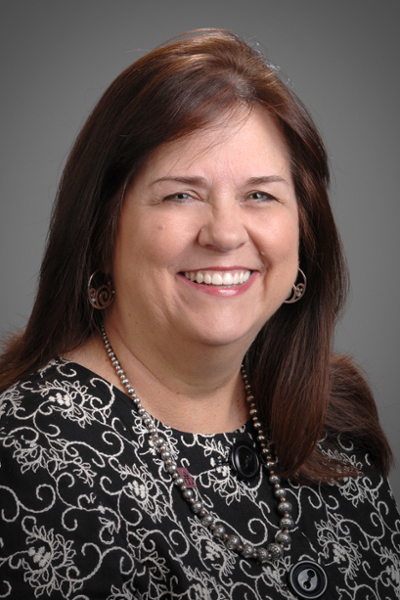 Janet Hindman, Ed.D.
Associate Professor of EDLD/Ed.D.
Department Head
Office: Old Main 416B
Email: jhindman@wtamu.edu
Phone: 806-651-2615
Professional Profile
Dr. Janet Hindman serves as the department head and associate professor of educational leadership at West Texas A&M University. She has also served as an assistant superintendent; director of curriculum and instruction; special/federal programs, including director of gifted and talented education; grant writer; an education specialist in Title I/SCE and secondary language arts/Advanced Placement for Region 16 Education Service Center; an adjunct professor; a high school AP English teacher, UIL Ready Writing and girls' athletic coach; an AP Reader and consultant for the College Board; a staff developer; a Fulbright Scholar to Japan, and currently as an Auditor for Curriculum Management Solutions, Inc. in Ohio.
Hindman received both her B.S. and M.A. in English from West Texas State University and her doctorate in Educational Leadership from Texas Tech University. She received Curriculum Management Solutions, Inc. audit training through TASA in Austin, Texas, and Tucson, Arizona and has served as both an Intern and Associate Auditor for two of the largest independent school districts in Texas.  As a writer, scholar, and editor, she co-wrote the proposal for the Doctor of Education (Ed.D.) degree approved by the Texas Higher Education Coordinating Board (THECB) and SACSCOC that was implemented at WTAMU in January 2019.
Teaching and Related Service
Dr. Hindman has spent a lifetime teaching and investing her knowledge and skills in the lives of young people. While at WTAMU, Hindman has taught courses in Secondary Methods, Educational Research, Classroom Management, Instructional Strategies, Educational Psychology, Educational Leadership, and the new Ed.D. doctoral program among others.
Dr. Hindman serves as the Co-Counselor of Kappa Delta Pi, the International Honor Society in Education for West Texas A&M University. She also serves as the Principal Investigator for two federal grants for the Investing in Innovation (i3) CORE National Study for WTAMU in partnership with Jacksonville State University and eleven other regional universities across the United States and the Texas Education Agency's Cycle 2 Grow Your Own Grant Initiative in partnership with six area rural school districts and local community colleges.
Research and Creative Activity 
Hindman's research interests include leadership, democracy in schools, design thinking, chaos theory, creative writing, fine arts, assessment, and innovation in education.