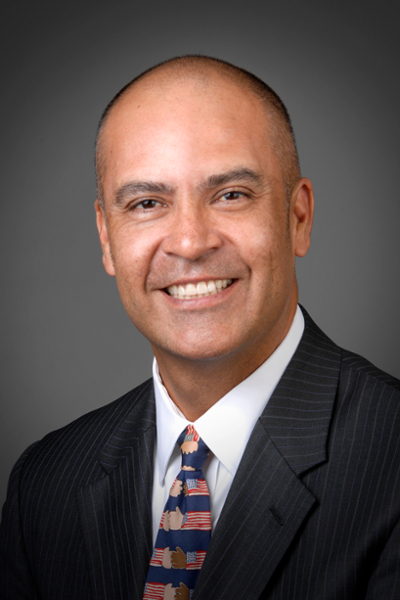 Dr. Ray Barbosa
Assistant Professor of Education
Office: Old Main 416B
Email: rbarbosa@wtamu.edu
Phone: 806-651-2685


Professional Profile
Dr. Ray Barbosa serves as the Director, Master of Educational Leadership and Principal Certification (M.Ed.) and Assistant Professor for West Texas A&M University (WTAMU). Previously, Dr. Barbosa served as Head of the Department of Education for WTAMU in his first year 2017.  Before WTAMU, he has served as the Coordinator of Migrant Services of Region 16 Education Service Center in Amarillo, a Loss Control District Manager, in Sales Marketing, a Project Manager, Executive Director for Priests for Life Ministries of New York, as a teacher, a principal, and an assistant principal for high schools and elementary schools in public school districts within the region. Dr. Barbosa holds a Technical Degree in Production Management, a Bachelor's Degree in Education and Business, and both a Master's Degree and a Doctorate in Educational Leadership. In pursuit of continuing his education, Dr. Barbosa has attended Amarillo College, Frank Phillips College, Texas Women's University, West Texas A&M University, and Texas Tech University. His experience in education includes teaching high school mathematics, technology applications, coaching basketball, and serving as both principal and assistant principal. Dr. Barbosa is trilingual and speaks English, Spanish, and American Sign Language (ASL). With his extensive management experience combined with his work in the field of education, Dr. Barbosa is passionate about helping people from all countries further their education to become employable and to lead productive lives as contributing citizens.
Teaching and Related Service
Dr. Barbosa started in education by teaching seminarians EL Civics and discernment of life in 2002. After his start in education, Barbosa has invested 13 years in K-12 schools from teaching and coaching to federal programs, district testing, district instruction and curriculum, and finally an administrator. Presently, Dr. Barbosa serves students, staff, and teachers at West Texas A&M University as Department Head College of Education.
Research and Creative Activity 
Dr. Barbosa's research interests include instructional technology, school culture, rural schools, at-risk schools, migrant students, educational outcomes, school effectiveness, and leadership.