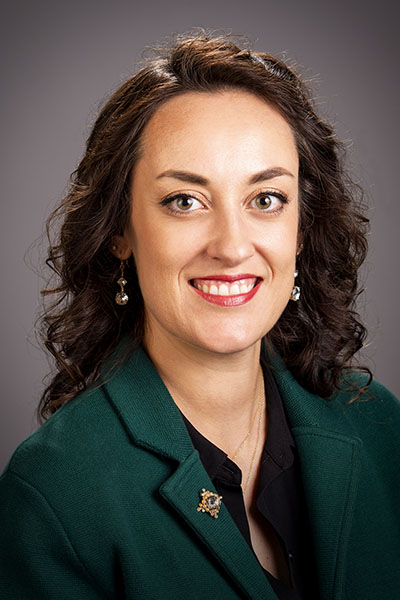 Elizabeth Jean Rogers, Ph.D.
Assistant Professor of
Counseling
Office: Harrington Academic Hall 375
Email:  erogers@wtamu.edu
Phone: 806-651-8233
Professional Profile
Dr. Elizabeth Jean Rogers was named assistant professor of counseling in the Terry B. Rogers College of Education in 2022. She received a B.A. in Communication and Secondary Teacher Certification from Angelo State University in 2008, an M.Ed. in Guidance and Counseling from Angelo State University in 2010, and a Ph.D. in Counselor Education and Supervision from Texas Tech University in 2019.
She is a Licensed Professional Counselor and Certified School Counselor in the state of Texas, and a National Certified Counselor
Teaching and Related Service
Dr. Rogers previously taught as an adjunct professor of counseling and served as interim director of the school counseling program at Lubbock Christian University. She has also served as a School Counselor for eight years in Lubbock ISD and a teacher for four years in San Marcos CISD.
Dr. Rogers has served on the board of the Texas School Counseling Association since 2017. She is currently the Vice President of Middle Schools where she is an active advocate for school counselors across Texas. Dr. Rogers was recently elected as President-Elect of TSCA and will serve as president for the 2024-2025 term. She has also served on the board of the West Texas Counseling Association in various roles including as emerging leader, secretary, senator, and president. Additionally, she has served as an emerging leader for the International Association for Marriage and Family Counselors.
Dr. Rogers teaches career counseling, counseling theory and techniques, crisis counseling, intro to school counseling, and school counseling practicum.
Research and Creative Activity 
Dr. Rogers is passionate about school counseling and her research interests are focused around implementing the appropriate role of the school counselor. Other research interests include multicultural counseling, international counseling, counseling special populations in schools, play therapy, crisis counseling, and suicidal ideation among youth and adolescents.