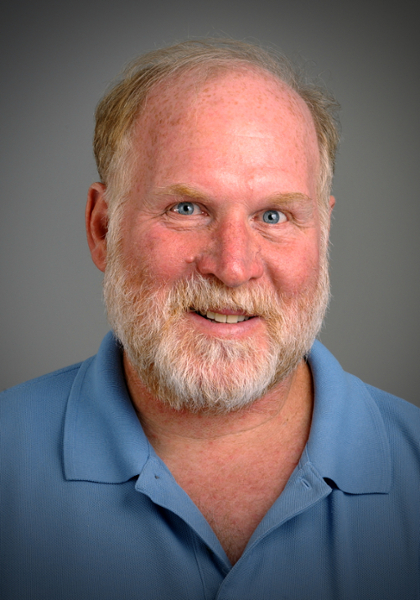 Richard Rose, Ph.D.
Associate Professor
Office: Phone for appointment
Email: rrose@wtamu.edu
Phone: 806-676-9456
Professional Profile
Dr. Rose received his B.A. in Communications and Ph.D. in Curriculum and Instruction with a specialty in Adult Education from the State University of New York at Albany. He has Masters's degrees in Educational Management and teaching from the University of Chicago and New Mexico State University.

Dr. Rose has served as a Senior Instructional Designer for Microsoft Corporation, Boeing Aircraft Corporation, and Quantum CyberStorage Corporation. He is the author of the Microsoft training materials on Structured Query Language (SQL).
Teaching and Related Service
Dr. Rose is the Program Chair for the Masters of Education in Instructional Design and Technology. His orientation is intensely practical. He has fashioned a program that is all about marketable computer skills to help students get new or better jobs. Students in his courses produce a portfolio of projects which are routinely presented to future employers. Substantial anecdotal evidence suggests his most diligent students do exceptionally well in the job market.
Dr. Rose maintains a weekly ninety-minute ZOOM conversation session with his students where topics are unrestricted, as long as they are not about computers. The group is attended by program prospects, current students, and even program graduates.
Research and Creative Activity 
Dr. Rose has written many articles of tips and tricks for computer education professionals in journals such as  Campus Technology . He is particularly concerned with skill transfer and maintaining well-rounded human relationships in an online environment. He has a healthy skepticism of statistics, and particularly suspicious of the tendency of researchers to claim more certainty for their conclusions than their data merits.

Dr. Rose has also appeared fourteen times as a Sunday Op-Ed columnist for the Amarillo Globe-News, which is the major daily newspaper of Potter and Randall counties with a Sunday circulation of 30,000. He typically shares the Op-Ed page with President Wendler's weekly column.