Information for Employers
West Texas A&M University graduates are educated and skilled in professions ranging from accounting to zoology. WTAMU students are grounded, possessing a strong liberal arts training as well as the technical knowledge necessary for success in the world of work. Our students' education is well-rounded, covering politics, economics, communication, languages, sciences, technology and more. WTAMU students possess the marketable skills sought by employers - including critical thinking, communication, teamwork, technology skills, leadership and work ethic. Our students are truly the best and the brightest, and often quickly rise to the top of their chosen fields. They are an asset to any employer.

The Office of Career and Professional Development is pleased to provide support for employers wanting to recruit students from WTAMU for full-time, internship, and part-time employment. Our office is located on campus in Canyon, in the Student Success Center in the Classroom Center, Suite 113 and can be reached at 806.651.2345 or wtcareer@wtamu.edu.
Career and Professional Development's Partnership Program 
Career and Professional Development's Partners receive exclusive benefits and services to build awareness of their brand on campus and connect with WTAMU students. Additionally, income from partners allows us to offer programming and host events to benefit our students' professional development and increase their career readiness.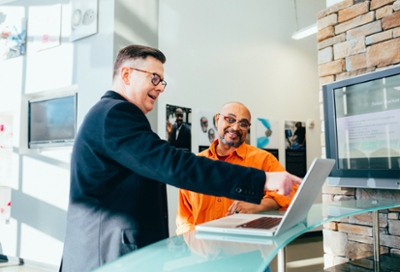 Career and Professional Development is offering a job shadow program where employers can connect with WT students as a job shadow mentor. Employers can fill out our job shadow interest form, which will help us to better match the job shadow mentor with the WT student. Due to this program being in the first year, our first cohort of students will be limited to 10 students. Because of this, we will only be able to match students to 10 employers. We encourage any that are interested to apply, but hope you will understand that we may not be able to match you with a student this fall. Please fill out the
interest form
, by September 1st to be considered.