"Because one person can make a difference, and everyone should try."
~ John F. Kennedy
What is Social Work?
Often called the "helping profession," the goal of all social workers is to promote human well-being and assist all people in meeting both their basic and complex needs in all stages of their life.  Social workers, using generalist and advance social worker skills and techniques, work help people with everyday problems to identify and promote change relating to social issues that affect those who are vulnerable, oppressed, and marginalized. If you are looking for a career with meaning, action, diversity, satisfaction, and a variety of options, consider social work.
What makes social work unique from other professions is the understanding that rarely can a person be separated from the environment.  Thus, social workers understand that external factors that impact a person's life must be considered when working with that person, and delt with as appropriate. Social workers create opportunities through assessments and interventions to help clients and communities cope effectively with their reality and change that reality when necessary. Social workers help clients deal not only with how they feel about a situation but also with what they can do about it.
One Degree - 1001 Careers
Social work offers a wide array of opportunities in different settings and specialties, especially for graduates who hold a master's degree. Social workers might occupy positions in schools, hospitals, outpatient services, nursing care facilities, and government agencies. Because they address the specific needs of their clients, social workers provide a variety of services depending on their chosen setting.
Social Work remains a growing field. The Bureau of Labor Statistics projects 13%  employment growth for social workers between 2019 and 2029, much faster than the 4% projected growth rate for the economy as a whole. This projected growth is partially attributable to the continuing demand for social workers who specialize in working with children and families. In addition, the increase in healthcare facilities around the country has stoked demand for social workers to assist aging populations, mental health patients, and substance abuse patients.
Social workers find positions in schools, family services, local and state government agencies, and ambulatory services. Their daily routines and work settings look different. Some work in offices, while others, such as school social workers, might travel between facilities within a region or district.
The National Association of Social Workers (NASW) organizes social work practices into three systems: micro, mezzo, and macro social work. Each system relies on the "Person-in-Environment (PIE) Theory," which frames how social workers understand the issues that clients face in society. While the categories are helpful, social workers might blend their boundaries and work on multiple levels, supporting individuals, groups, and communities.
Three Types of Social Work Practice: 
Micro-level practice
Work directly with individuals and help them cope with their situations.
Mezzo-level practice
Work with groups instead of individual clients. 
Macro-level practice
Lead and establish social change on a large scale through organizing, policy change, and administration.
Social Work Degrees
There are a few different types of social work degrees. To be a social worker, you need to hold a degree in social work from an accredited college or university program. The undergraduate degree is the Bachelor of Social Work (BSW). Graduate degrees include the Master of Social Work (MSW), and a doctorate (DSW) or PhD in Social Work. Even if you have a bachelor's degree in another field of study, you can still pursue a graduate degree in social work. 
With the Bachelor of Social Work (BSW), you will be qualified for entry level positions in areas such as mental health, aging services, or residential treatment.
You will need an MSW to become a Licensed Clinical Social Worker (LCSW). With this credential, you can provide one-on-one psychotherapy or deliver advanced clinical services. If you want to hold a program management or supervisory position in social work, or work in politics on social justice matters, an MSW is a degree you should earn. In some fields, such as medical social work or hospice, an MSW is required.
Texas law requires that all practicing social workers have a social work license. Social workers first must graduate from a school that is accredited, then apply for an license through the Texas State Board Examiners. 
Requirements for licensure/certification vary from state-to-state. Our programs prepare students for certification and/or licensure in the State of Texas. We do not represent that our programs prepare students for licensure or certifications in other states.
The Social Work Program at WTAMU is accredited by the Council on Social Work Education.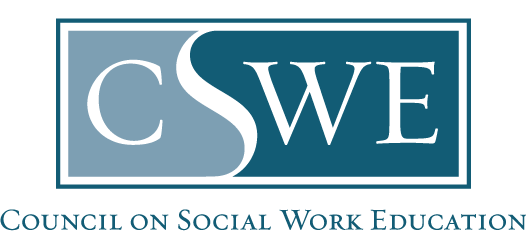 Social Work at WTAMU
The mission of the Social Work program at West Texas A&M University is to prepare students for employment as competent and effective entry-level generalist social work practitioners.  WTAMU is proud to offer a Bachelor of Social Work (BSW) as well as a Master of Science in Social Work (MSSW).
Graduates will be equipped with the knowledge, values, and skills necessary to assume professional responsibilities as change agents in a culturally diverse, global society within a rural context. Rural social work includes challenges rarely experienced in urban settings when trying to assist individuals living in persistent rural poverty, including geographic and social isolation and limited access to services and care.
As West Texas A&M University is in Canyon Texas, it is uniquely situated in the rural Texas panhandle region which provides students with direct experience with rural social work.  Students at West Texas A&M will also have the resources of a nearby city of Amarillo, along with the support of faculty with extensive experience and knowledge in rural.
With a broad liberal arts foundation, students will be prepared to engage with clients at all levels of practice, enhancing the social functioning and well-being of clients, alleviating human suffering, and improving the quality of life in the rural Texas panhandle region, the state, the nation, and the world. 
Our program is distinct in the unique learning approaches we offer:
A semi-annual Field Fair, organized by our graduating students - this event offers a chance for students to learn about services in our community, build relationships with agency representatives, and seek internships with those agencies represented.
Study abroad - our program is committed to offering students the opportunity to study social work in other areas of the world.  
There are many other collaborative and experiential learning opportunities, such as health fair coordination, voter registration drives, human behavior observations, diversity immersion - to name a few.
Program Costs & Scholarships
There are numerous scholarships and financial aid programs available to Social Work students.
Visit the WT Cost Calculator to estimate costs for this program.
Visit the WT Scholarships page for more details and to complete an application.
Click through the list of scholarships below that are available only to Social Work majors. 
Additional Scholarships
In addition to the Social Work specific scholarships listed above, there are three rotating scholarships that are awarded to students in the different COESS departments on a pre-determined schedule.