Sports and Exercise Sciences - Exercise Science Degree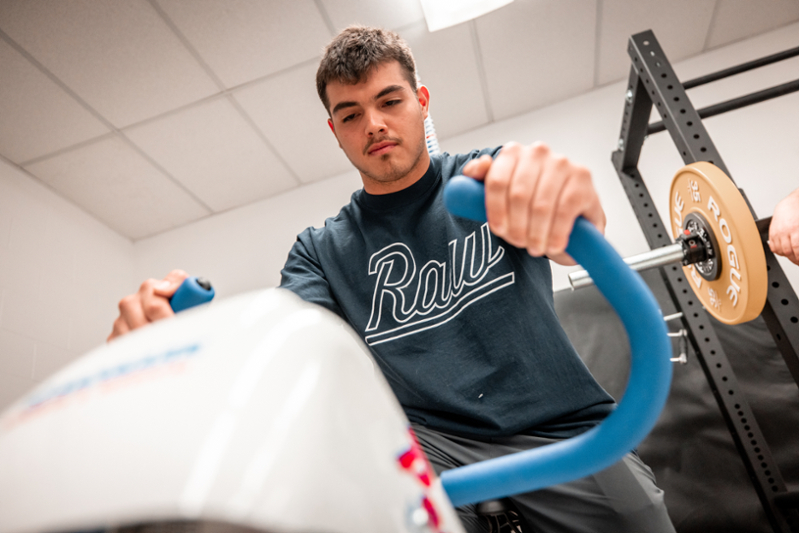 About the SES - Exercise Science Degree
This degree track prepares a student for employment in a variety of sport performance and rehabilitative settings. Additionally, this degree track, through appropriate use of electives, provides for preparation for graduate programs in exercise science, allied health, or other related areas.
This degree is for the student who wants:
an in-depth exercise science curriculum focused on biomechanics, exercise physiology and multiple areas of human performance;
to seek further education in occupational therapy, physical therapy or other areas of medicine;
direct involvement with human performance research through activities in the Biomechanics and Human Performance Research Laboratories.
Degree Requirements & Resources
Requirement Resources:
Program Resources:
Career Opportunities
Students gain knowledge for career opportunities or preparation for additional education in career areas including, but not limited to:
Biomechanics
Exercise Physiology
Nutrition
Sport Performance
Strength Training
Allied Health Professions: Athletic Training, Cardiac Rehabilitation, Chiropratic, Occupational Therapy, Physical Therapy, Physician Assistant, Prosthetics, and many others.
See the Bureau of Labor Statistics Occupational Handbook for more industry and career information.
Scholarships & Program Cost
There are numerous scholarships and financial aid programs available to SES - Exercise Science degree students.