Life on Campus
Living on campus is truly a unique experience. Students have the opportunity to be actively involved in their education and develop lifelong friendships.  National research shows that college students who live on campus:
earn higher grade point averages
are more likely to graduate in four years
have a higher retention rate than those living off campus
are more satisfied with their overall college experience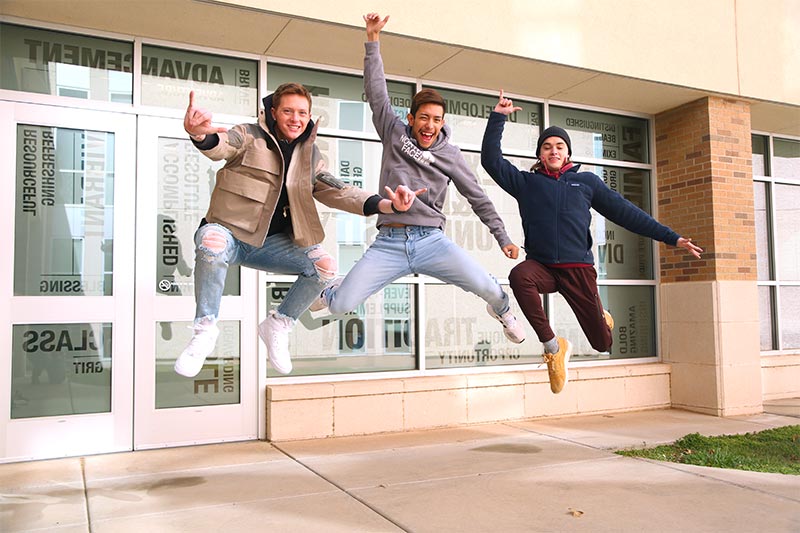 ---
Residential Learning Communities
West Texas A&M University provides residential experiences commonly referred to as Residential Learning Communities (RLCs). RLCs are residential clusterings of students who share academic or social and cultural interests.
Residents in our RLCs benefit from additional resources, support, and enhanced activities centered around a specific focus in order to elevate their WTAMU experience.
The philosophy underlying residential learning communities is grounded in the belief that learning is an active and dynamic process that occurs both inside and outside the classroom and is a process in which students use a number of frameworks and modalities to learn. On-campus living spaces provide an ideal learning environment as most students spend more collective hours in their living environment than any other location on campus, including the classroom.
These RLC experiences are lived through becoming an active member of a unique and transformative community, where students seeking similar academic goals or personal interests can live, learn, and grow together. Explore our four communities below.
Helpful Info
We're Excited To Have You Here!