And now includes your family's future, thanks to our new employee benefits:
Employees contribute to Social Security
Sick Leave Pool
Family Leave Pool
$15.00 Hourly Minimum Starting Wage
Panhandle-Plains Historical Museum admission
Two tickets to regular season athletics events
Free ticket to TEXAS! Musical
Free Admission to Fine Arts Events
Bookstore Discount
Activity Center Membership Discount
Birthday Day Off
Library Access
Discounted Employee Cafeteria Meal Plan
And more based on your benefit selections
Open Enrollment
For more information regarding July 2021 Open Enrollment, please visit the The Texas A&M University System's website.
Health Care
Under the A&M care plans, you may use any doctor, hospital or other provider and receive benefits. However, you receive higher benefits if you use a provider in the plan's network. The A&M care plans are administered by BlueCross BlueShield of Texas.
Dental Insurance
The A&M Dental Plan is designed to ensure that you receive good preventive care. The plan covers four types of care: Preventive (checkups, cleanings); Basic (fillings, root canals, extractions, endodontics); Major (crowns, dentures); and Orthodontics (braces). The plan has a schedule that lists your share of the cost of each dental service.
Vision
Provides coverage for eye exams, eyeglass frames and lenses, and contact lenses as well as discounts on some eye surgeries.
Wellness Premium Incentive Credit
Receive the lowest premium on your health insurance with the TAMUS Two-Step Wellness Program.
What is the TAMUS Two-Step Wellness Program?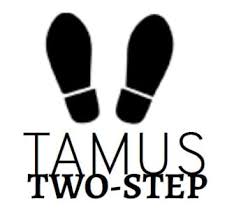 Through the Two-Step Wellness Program, members engage in health-promoting activities via a personalized check-list located in MyEvive.
You and your dependent spouse will need to complete two tasks from your personalized checklist list to ensure that you have the lowest rate for your health insurance premiums. 
Highlights of the TAMUS Two-Step Wellness Program:
Complete two of the five tasks listed for you in MyEvive between September 1 and June 30 each year. NOTE: The deadline has been extended to August 31, 2020 in response to the COVID-19 Pandemic.
Applies to employees AND covered spouses enrolled in the A&M Care Plan.
A premium reduction of $30 per month will be applied for each individual (you and your spouse) who completes the wellness exam and health assessment by the June 30th deadline.
Retirees will automatically receive the lower premium.
You can verify your completion status for the wellness premium incentive by logging into or registering for your MyEvive account at tamus.myevive.com.
If you choose not to participate in the wellness premium incentive program, you will not receive the $30 premium incentive reduction. 
If you were recently hired or enrolled in the A&M Health Plan, your wellness incentive will be credited on your first day of health coverage.  Newly enrolled employees and covered spouses have a grace period of the current plan year plus one additional plan year to complete the TAMUS Two Step requirements.
Contact MyEvive member services (memberservices@goevive.com or call 888-208-9470, M-F, 9 AM – 5 PM CST) if you believe you have completed the exam incentive, but the information is not reflected in your MyEvive account. (Note: remember that it can take 6 to 8 weeks from the time of your wellness exam for the claim to process and the incentive to show on your MyEvive account)
Registering for your MyEvive account:
Go to tamus.myevive.com (or login to the TAMUS SSO to access MyEvive as a menu option)
Click on "Register"
Enter your ID#, which is your BCBSTX member ID on your health insurance card (your UIN) (Both employee and spouse will use the employee UIN to register)
Click on either "Employee/Subscriber" or "Spouse/Domestic Partner"
Enter your first name, last name, and date of birth
Click "Next"
Enter and confirm your email address
Create, enter and confirm your password
Enter your phone number
Select whether you would prefer contact by email or text
Check the box to accept the terms and conditions
Click "Next"
Indicate which statement best describes you
Click "Create My Account"
You may also contact BlueCross BlueShield member services (866) 295-1212 if you believe you have completed the exam incentive, but the information is not reflected in your BAM account.­
The  Wellness Exam Tips includes a form that can be presented to your medical provider to explain the wellness incentive and what types of services will count toward the incentive.­
In addition, the  TAMUS Two-Step FAQ provides answers to many questions regarding the wellness incentive.­ If you have any questions about the wellness initiative, please feel free to contact either Heidi Stricker at 806-651-2117 or Nancy Hampton at 806-651-2116.  Online member services include monthly newsletters with wellness tips and articles.
For additional wellness based programs offered both on-campus and off campus go to WellWT.
Employee Assistance Program (EAP) 
West Texas A&M University is proud to offer the Work/Life Solutions program provided by ComPsych GuidanceResources.  The Work/Life Solutions program offers counseling, legal and financial consultation, work-life assistance and crisis intervention services to all WTAMU employees, retirees and their household family members.  Services provided are free and confidential.
Why might my family or I use the services?
There are many reasons to use these services.  You may wish to contact Work/Life Solutions if you:
Are feeling overwhelmed by the demands of balancing work and family
Are experiencing stress, anxiety and depression
Are dealing with grief and loss
Need assistance with child or elder care concerns
Have legal or financial questions
Have concerns about substance abuse for yourself or a dependent
Contact your Work/Life Solutions Program by GuidanceResources
Active Employees: 866.301.9623
Retirees: 833.306.0105
TTY: 800.697.0353
Online: guidanceresources.com
App: GuidanceNow
Web ID: TAMUS
Life Insurance
Pays benefits to your beneficiaries if you die or to you if a covered family member dies. Three plans are offered - Basic Life, Optional Life and Dependent Life. Basic Life provides you with $7,500 in life insurance, $5,000 in AD&D coverage and $5,000 in life insurance on your eligible dependent children. If you have system health coverage, you are automatically covered by Basic Life. Optional Life allows you to choose coverage of up to six times your annualized salary up to a maximum coverage of $1,000,000. Dependent Life allows you to cover your spouse and/or children. (Plans with varying coverage amounts are available.)
Optional Accidental Death and Dismemberment (AD&D)
Provides benefits in the event of an accidental injury that results in the death or dismemberment of a covered person.
Long-Term Disability
Provides income if you cannot work due to a disability.
Spending Accounts
Allow you to set money aside to use to reimburse yourself for health care and/or dependent day care expenses. You never pay federal income or Social Security taxes on this money. When you have health or day care expenses, you can pay yourself back from your accounts with before-tax dollars.
Additional Information