Welcome to Education Credit Union BUFF $MART Program
We are the money management program for both prospective and current students. We provide tools, resources and financial education for students to graduate without owing a fortune and become financially independent.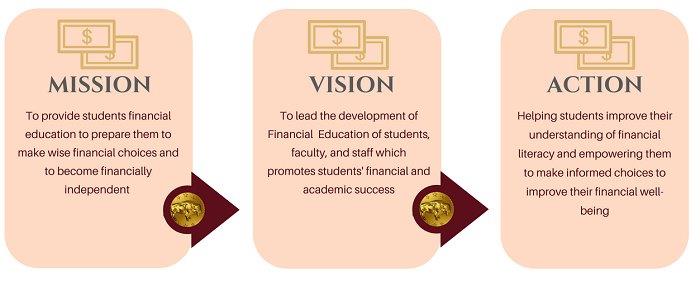 Follow us for events, money tips and where to get free swag and food.
OUR SERVICES:
One on One Coaching Sessions
Students can schedule a session with a trained peer financial coach via Webinar or in person.
All sessions are strictly confidential and based on the student's needs.
Classroom & Organizational Presentations
Presentation topics include, but are not limited to: Money Management, Budgeting, Making a Plan to Pay for College, and more information about what ECU Buff $mart offers.
Outreach Programs & Money Management Workshops
Be on the lookout for various programs and workshops offered during the fall and spring semesters. Workshop topics may include, but are not limited to: Money Management, Eating on a Budget, Repaying Student Loans, Credit Cards, Credit Score, and even Identity Theft!
Want to learn more, check out our YouTube Page: Education Credit Union Buff Smart Program.
To find out more about these services or to schedule a session or presentation, please email us at buffsmart@wtamu.edu.