BuffCASH is the WAY TO PAY (on-campus and off-campus)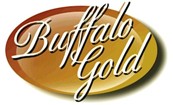 BuffCASH is an excellent gift or surprise for your loved one here at WT. The BuffCASH funds deposited onto the students ID card can be used at on-campus copiers, vending machines, and books as well at a whole host of off-campus merchants.
Parents and guests can deposit money on to a faculty, staff or student's card using their ID number (located on the front of their id card) and their last name.
We accept (MasterCard®, Visa® , American Express®, or Discover®, do not use a WTAMU Procard) for deposits.
For Visitors and Campus Guests
We offer visitor cards on campus for parents, guests, and UIL participants. WTAMU currently operates as a cashless campus and with these visitor cards you can add cash to them while visiting our campus at two locations the JBK abd Activities Center.
Cards are available and despensed from the Phil machines in the JBK Student Center and Activities Center.