Environmental engineering is defined as, "a profession that applies mathematics and science to utilize the properties of matter and sources of energy in the solution of problems of environmental sanitation."  In that thinking, environmental engineers work on many, many types of problems that directly benefit people such as:
Providing safe, reliable, and palatable drinking water.
Safely disposing of or treating wastewater (municipal, industrial, agricultural, etc.).
Safely disposing of or treating solid and hazardous waste.
Ensuring adequate drainage of urban, suburban, rural areas for purposes of sanitation.
Controlling pollution levels of water, soil, air, and biological media and designing remedial solutions for media already contaminated.
Addressing problems of public health such as disease and industrial health.
In short, environmental engineers address many of societies environmental problems through the use of an engineering approach—analysis, design, multidisciplinary thinking.
What kinds of people pursue an environmental engineering career?
Many types of people become environmental engineers.  Some come from other fields that are closely connected with aspects of environmental engineering such as civil engineering, chemical engineering, or geology.  These individuals share many common interests and questions such as:
Can I quantify the environmental impact(s) from a particular human activity or industry?
Can I design or implement a solution that will provide more or better drinking water or air quality for people?
How do I use knowledge of physical, chemical, and biological processes in concert to solve complex engineering challenges?
How can I help a company continue in the work of their business while meeting standards for environmental risk and environmental quality?
How do I evaluate human activities at many scales (a home, a company, a city, a region) to determine the long-term sustainability of those activities in such important terms as environmental quality, economic viability, public health, ecosystem function, and the social good?
Environmental engineering in West Texas
The region that is West Texas involves environmental engineering and environmental engineers in many ways.  Anywhere that environmental quality or sanitation is concerned you will find environmental engineers!
Water and wastewater treatment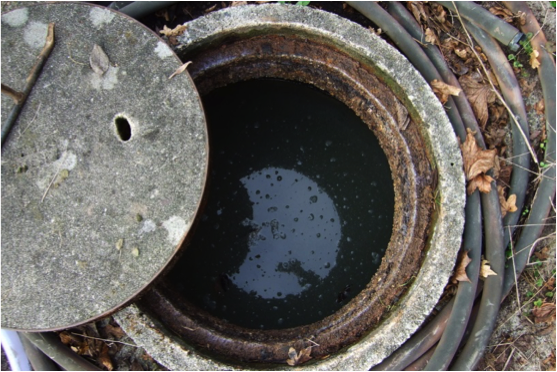 There are many towns and cities of varying population in this region.  Providing drinking water in some of these places is different than in other regions for a few reasons.  One is that groundwater is often the primary source of water.  Groundwater is generally cleaner than surface water and so requires less treatment.  However, it cannot be supplied to the public without a measure of filtration and disinfection.  Once ready to supply to the public, the water distribution system must still be managed, maintained, and periodically examined for water quality.  Groundwater is, at times, challenging if the quality varies, if different aquifers are used, or if the groundwater is blended with surface water.  Environmental engineers will examine these changes in water source to ensure that drinking water remains safe and palatable.
Wastewater in West Texas does not always follow the traditional model of a raw water which is then treated and discharged to a local water body.  Depending on the city, the water may be actually be sold for other uses (industrial, recreational), employed for irrigation, or allowed to evaporate.  The amount of water, the size of a city, and the remoteness of some cities means that it is not always cost-effective to treat the water using common treatment methods of larger cities.  These smaller cities rely on "lower-tech" methods, which require different forms of management than more common treatments.
Agricultural aid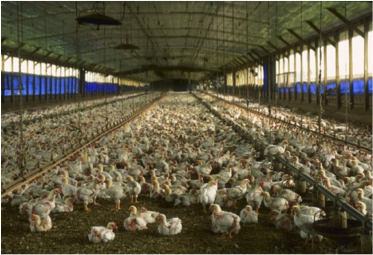 Agriculture is incredibly important in every human society because without agriculture, there is global food supply.  In both crop and animal agriculture, there are concerns towards environmental impacts including such areas management of nutrients in the environment, pesticide selection and application, soil health and sustainability, maintaining water quality, effects of converting lands from  a more natural state to a more agricultural state, and air emissions including particulates, odor, and greenhouse gases. These are challenges that agricultural producers face in addition to everything that must already take on in terms of commodity pricing, business management, and agronomics.  Environmental engineers serve as aids to agriculture to help producers abide by environmental regulations.  Examples of this include the design and maintenance of agricultural stormwater collection ponds and assessment of nutrient application guidelines to prevent contamination of soils and groundwater.  Environmental engineers also provide counsel to agricultural producers that help them run more efficiently in the form of wastewater and solid waste reuse as well as general water conservation practices.
Oil & gas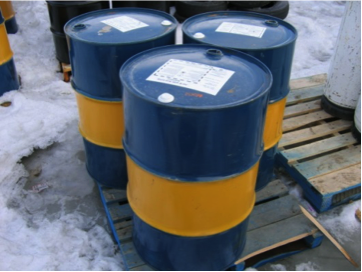 The need for fossil fuels is high in the global energy marketplace.  Despite the rise of alternative energies, the market for oil and gas energy products remains high.  In addition crude oil and its distillates are still important as a source of chemical feedstocks in products such as plastics, pesticides, and lubricants. Oil & gas operations are often broken down into upstream (drilling and extraction), midstream (transport and storage of raw oil & gas), and downstream (refining, processing, distributing).  Environmental engineers are very necessary in many aspects of these operations.  They are vital in the design of treatment, storage, and handling solutions for wastewater/produced water that is part of most any upstream operation.  In midstream, they are important in quantifying risk from the transport of products across sensitive environmental regions, and in the downstream, they work with process engineers to minimize the production of waste and treat the waste that is produced so that it may appropriately enter the local environment.  Oil & gas operations are still necessary in this modern world, and environmental engineers intend to make these operations clean and sustainable through applications of math and science.
Still have questions about the program?  See our Environmental Engineering Program FAQs.
Environmental engineering research at West Texas A&M University
Two environmental engineering faculty at WT are active in environmental engineering research as well as teaching.  Here are some examples of their environmental engineering research.  Student involvement in research is often very necessary and can be part of environmental engineering education.
Electrocoagulation treatment of feedlot runoff wastewater (Dr. Erick Butler [official bio])
Feedlot runoff consists of high concentration of constituents including suspended particulate matter, which have the potential of clogging irrigation system equipment such as nozzles and pumps. Because of the nature of particulate matter in feedyard runoff, bacteria can become attached or encapsulated limiting the potential applications of feedlot runoff water. The purpose of this research is to:
Introduce electrocoagulation, a short wave or radio frequency treatment technology to provide a low-cost alternative to supplement the use of conventional retention pond structures.
Remove nutrients and organics from feedyard runoff for higher level use at a minimal cost.
Attempt to quantify captured phosphorus species within the sludge generated from electrocoagulation in order to extract available phosphorus for use in other applications.
The results from the study can be used to promote awareness and education of alternative inexpensive treatment processes that will create a treatment technology process that is not only affordable, but increases the value and quality of runoff water.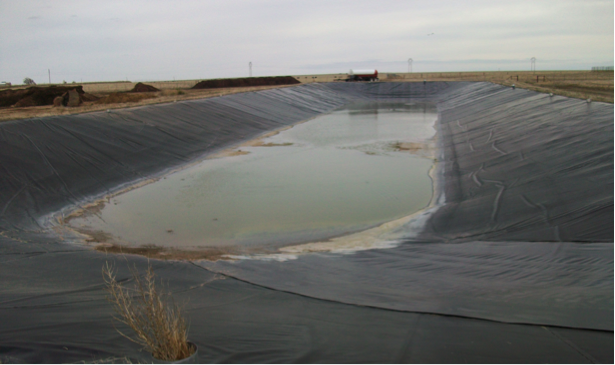 Water suitability study-Dockum Aquifer, Texas Panhandle (Dr. Nathan Howell [official bio])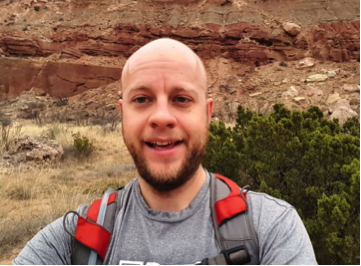 Many places in the world rely on groundwater heavily or even exclusively.  In the Texas Panhandle, the Ogallala Aquifer has been the primary source of water for most economic activity for 60 years.  Rainfall is relatively scarce in the region even as the Ogallala Aquifer continues to decline in its water quantity.  This research project involves engineering student undergraduates in the process of:
Going to groundwater sites to collect groundwater samples and take direct measurements on local groundwater conditions.
Geospatially examine trends in water quality over the study area.
Compare and contrast water qualities for different aquifers.
These activities help assess the suitability of a more brackish type groundwater aquifer beneath the overused Ogallala, the Dockum Aquifer.  Detailed studies on this lower quality water will provide insight on how this water could or should be used, how much the water quality varies over the region, and when it is prudent for a land owner to spend money to develop these very deep and more expensive groundwater production wells.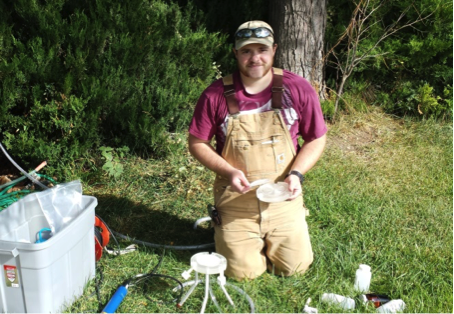 Professional licensure in environmental engineering
What is the process of becoming a professionally licensed engineer?
The designs of environmental engineers directly affect the public. Therefore, the status of professional engineer can only be obtained by those individuals that meet requirements in education, work experience, and examination.
In the United States, professional licensure is regulated by each state. However, the following is the typical path engineers follow to become professionally licensed—
Graduate from an ABET accredited institution.
Take and pass the Fundaments of Engineering (FE) examination. The FE exam is a six hour computer-based, discipline-specific exam divided into morning and afternoon sessions. This test is offered eight times a year.
Obtain appropriate work experience (typically four years).
Take and pass the Professional Engineering (PE) examination in the appropriate discipline. The PE exam is an eight hour paper-and-pencil open book exam divided into four-hour morning and afternoon sessions. The test is offered twice a year (April and October).
While professional licenses are administered by each state, the National Council of Examiners and Engineers (NCEES) oversees the distribution, administration, and scoring of FE and PE examinations, and acts as a liaison between state licensing boards and examinees. For more information on the FE and PE exams, including exam format and cost, visit http://www.ncees.org.
Note: Some states may require satisfactory completion of ethics or other additional exams prior to or after the passing of the PE exam. Please check with the state licensing boards to determine all requirements for becoming licensed.  
What are the advantages of becoming a professionally licensed engineer?
Becoming a professionally licensed engineer is a great honor. It is a great professional accomplishment for any practicing engineer that provides many benefits. According to NCEES, professional engineers are able to "seal and stamp engineering designs, bid for government contracts, be principle of a firm, perform consulting services, and offer services to the public." Licensees also have access to great career opportunities. As of 2014, there are over 820,000 registered professional engineers in the United States. 
Do you have more questions?  See our Environmental Engineering Program FAQs.
Not sure if environmental engineering is right for you? Contact us directly.