Career Path
Graduates from an environmental engineering program are capable of venturing into a variety of career opportunities. These opportunities can be found in both the public and private sectors.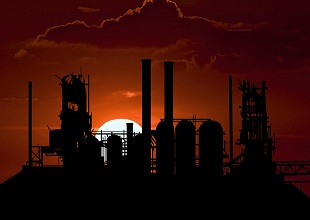 Public sector--The public sector allows graduates to work for all levels of government.  For example, a student could work for a municipal water or wastewater treatment plant, or having gained enough experience work for the United States Environmental Protection Agency (U.S. EPA).
Private sector--Working in the private sector can allow for students to work for a variety of agencies and companies. Perhaps you may want to work for a consulting group that ensures businesses in a similar sector are properly following local, state, and federal guidelines. Or you may want to be employed for a company that needs the services that only environmental engineers can provide. For example, an energy company may need an environmental engineer to manage its water treatment system.
Success
However, students should not simply consider employment that merely reflects what is classified as traditional or standard environmental engineering work. Opportunities abound for the graduate that considers the world of possibilities available. In this ever-changing environment, there is plenty of room for those that think outside the box. As one is considering his or career, a few questions should be considered--
What are the current environmental issues that plague the world today?

What are the unique set of skills that I can bring to the table that provide solutions to those issues?

If I am lacking in a skill set, what kind of training can I obtain in order to acquire those skills?
Taking these questions to heart along with maintaining flexibility, the opportunities for graduates may be boundless!
Career Hacking TIPS