What is environmental engineering?
Environmental engineering is defined as, "a profession that applies mathematics and science to utilize the properties of matter and sources of energy in the solution of problems of environmental sanitation."  Those who complete a degree in environmental engineering will be well equipped to contribute to the engineering profession in all areas that involve physical, chemical, and biological processes.
How will I know if environmental engineering might be something I'm good at?
Environmental engineering, like all engineering fields, requires a high level of analytical thought in combination with mathematics.  What is somewhat unique about it from many other engineering fields is that, in addition to math and physics, there is a strong component of applied chemistry and biology.  Many student come into environmental engineering because they have a passion for chemistry and/or biology and want to use those passions quantitatively to solve real world problems.  Other students simply love engineering and then later discover that the fusion of chemistry-biology is exciting for them.  Environmental engineering students are usually bright, interested in may aspects of the natural world, and compassionate towards the good of people.  Do you identify with any of these traits?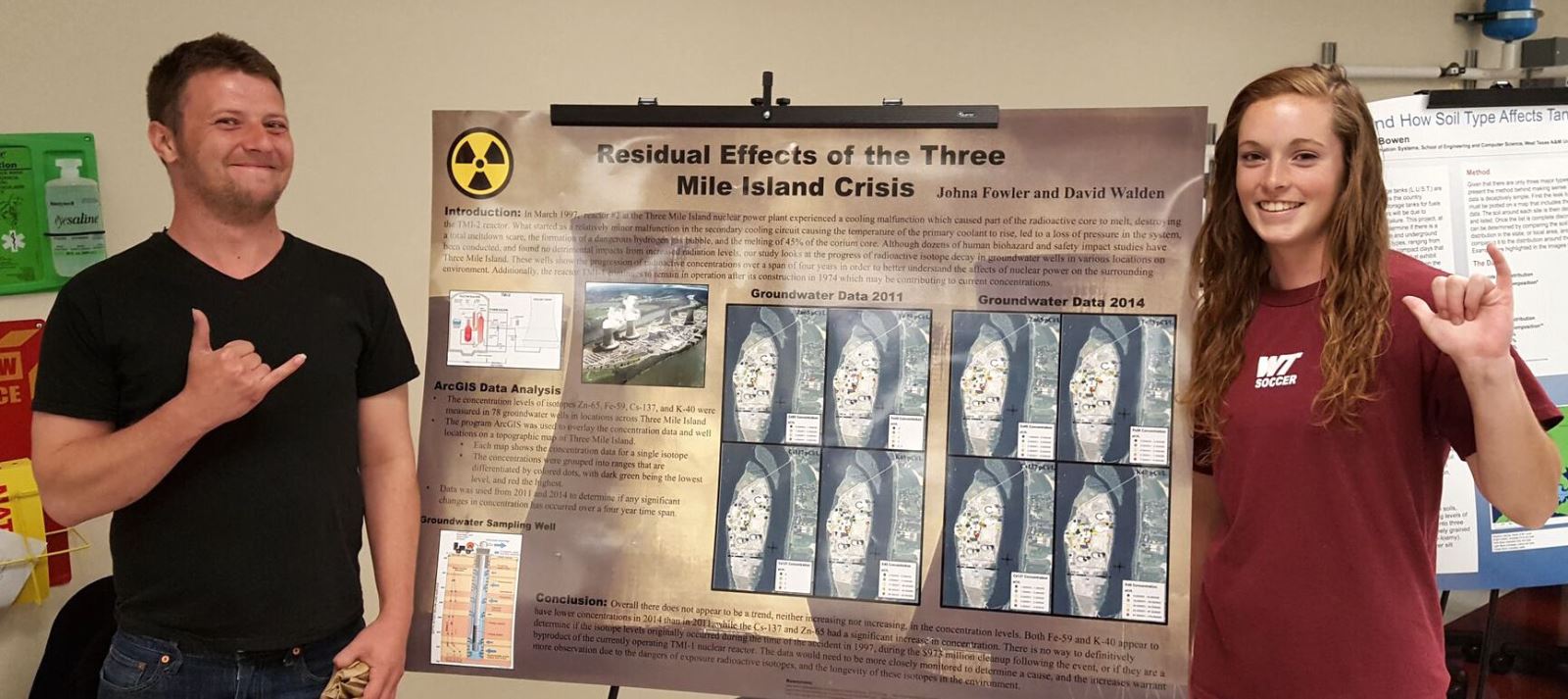 How is environmental engineering different from civil engineering?
Civil engineering is a related field of engineering to environmental engineering, and in many ways environmental engineering grew out of civil engineering.  Civil engineers serve the public interest perhaps more than any other type of engineer.  Beginning at the start of the 20th century, more and more cities became acutely aware of the need to provide safe drinking water, safely dispose of sewage, and provide a better breathing space for citizens.  Civil engineers working areas of water and health began to develop expertise in physical, chemical, and biological processes that govern the pollution to which people are exposed.  Gradually that work led to applying engineering to many types of environmental issues, and environmental engineering became a field unto itself. 
Civil engineers often learn the important aspects of many parts of public infrastructure such as structural design, roads, bridges, foundations, construction materials, and also aspects of water resources such as supply and flood management.  Environmental engineers, contrastingly, must have a greater emphasis and grasp of the intersection of chemistry and biology with engineering and deal with problems of pollution, sustainability, environmental risk, and public health in ways that civil engineers traditionally do not.
What are the career prospects for environmental engineering?  Will I actually be able to get a job with this degree?
We honestly wouldn't be offering a newer program and a program at West Texas A&M University like this is we didn't believe that our graduates wouldn't be gainfully, successfully, sustainably, and enjoyably employed.  Here are some fast facts on this particular issue which come from several good sources:
You can find more information make like posted often on our Pinterest board dedicated to exploring the Environmental Engineering Career.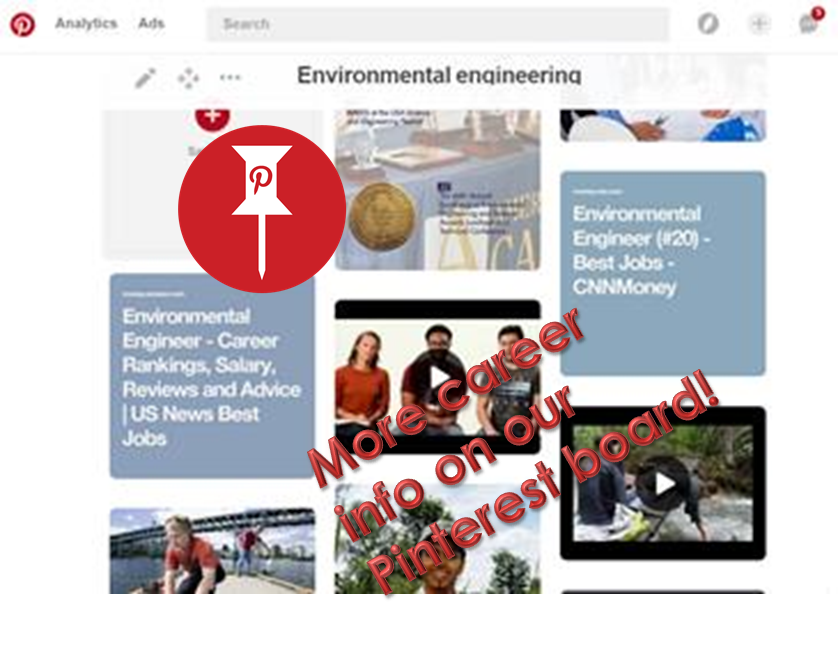 If I join an environmental engineering program, is that like being an environmentalist?
There are many professions and activities related to environment such as environmental science, environmental law, environmental policy, and environmentalism.  Environmentalism can be defined as, "advocacy of the preservation, restoration, or improvement of the natural environment."  Environmental engineering is not a profession of advocacy in the same way that environmentalism is.  It is true field of engineering where engineering measurement, analysis, and design are used to profit the public good in areas of sanitation, environment, and public health.  While environmental engineers may certainly be environmentalists, the profession itself is a career and not a form of advocacy.
How is environmental engineering unique from other types of engineering?
Environmental engineering is unique from other types of engineering in two more noticeable ways.  The first is that of its emphasis on the application of many areas of the sciences.  Environmental engineers often need to know more about chemistry (organic, physical, analytical) and biology (ecology, microbiology, toxicology, human health) than other engineering fields.  Secondly, environmental engineering is different in areas of environmental regulation.  Environmental engineers must be aware of and comply with many different types of federal, state, and local regulations with prominent examples being the Clean Air Act (CAA), the National Pollution Discharge Elimination System (NPDES), the Comprehensive Environmental Response, Compensation, and Liability Act (CERCLA), environmental litigation, and local laws on water and land rights.
What types of multidisciplinary learning and projects will I be involved with in the WT environmental engineering program?

The WT environmental engineering program requires student enrolled to delve into four core areas of environmental engineering itself-water & wastewater, air quality, solid waste, and hazardous waste.  In addition to these core areas, students will also learn elements of chemistry, environmental science, biology, geology, and law.  A single undergraduate degree cannot possibly hope to provide background on all of the areas of environmental engineering to which a graduate would have the opportunity in which to partake.  The WT program affords students sufficient background on many foundational aspects of the multidisciplinary environmental engineer and provides them with the tools that they will need in their careers to seek out, learn, and master new field of knowledge which will make them indispensable to governments, industries, and consultancies.
I'm a transfer student or a working adult interested in environmental engineering.  Is this program for me?
It certainly could be!  Our program has had many students transfer from my community colleges or other four-year universities.  Many courses transfer over easily, and students can get an environmental engineering degree with us as we are quite flexible with them.  Moreover, adults who work in an engineering or technical job of some kind have sought an environmental engineering degree, and they have also successfully worked while our program.  We do not have many night classes for working adults, but we strive to persuade employers of the value of our coursework so that their employees can finish an environmental engineering at WT!
How long will the WT Environmental Engineering Program take me to finish if I am just starting out as a freshman?
This is a VERY good question to be asking.  This means that you are considering your entire academic future and how it leads to a professional calling and not just trying to get a degree in "something".  The environmental engineering program at WT is currently 128 credit hours, which means that in a standard time period of four years that many students can complete it by taking 15-17 hours each semester.  This time period of four years is for students who are "calculus ready" meaning that they can take college Calculus 1 (MATH 2413) in their very first semester at WT.
If you are no calculus ready, then you may be starting our engineering degree in pre-calculus or college algebra.  If this is you, you are still in a good position.  Many of our students do this and do finish!  Those students who are not calculus would more likely graduate in 4.5-5.0 years.  Any of these time estimates can be sped up by taking summer courses, taking a heavier load in some semesters, or by using CLEP exams.  Please talk with us further if you have more detailed concerns about this.
How can I contact the WT Environmental Engineering Program to get additional information, a transcript analysis, or to speak with faculty leading the program?
Getting in touch with the Environmental Engineering Program at West Texas A&M University is not difficult at all.  We love to talk to interested students, parents, relatives, and potential program partners.  We make every effort to set up phone calls, face-to-face appointments, and campus tours year-round, and we love to engage prospective students and family.  We are here to help you make the best decision for your future.  You can contact the program at environmental-engineering@wtamu.edu or contact environmental engineering program faculty members Erick Butler or Nathan Howell directly.  
Erick Butler: ebutler@wtamu.edu, 806-651-2271; Nathan Howell: nhowell@wtamu.edu, 806-651-2543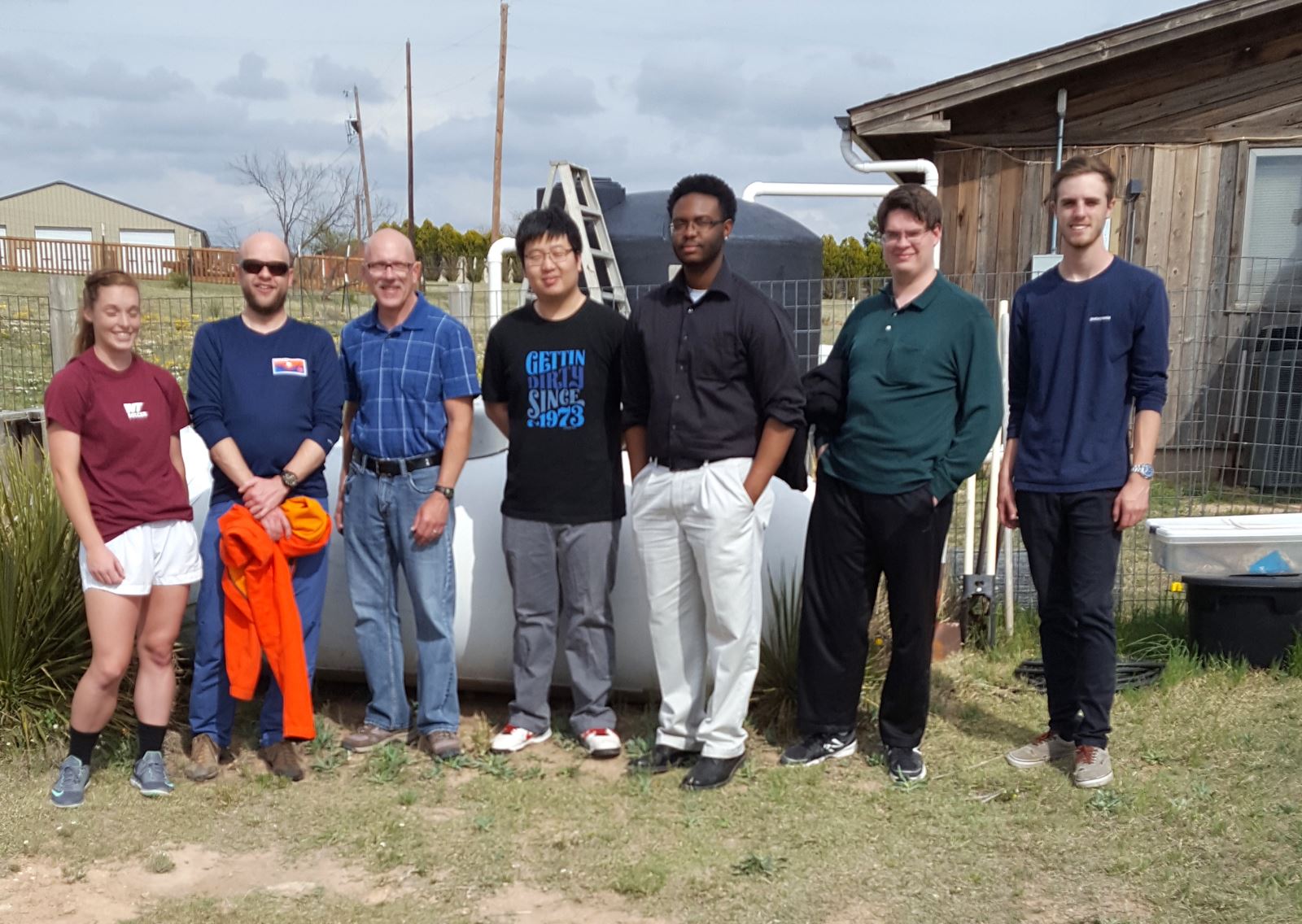 Environmental engineering program information
Environmental engineering main page