West Texas A&M University Physical Plant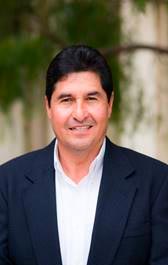 Stan A. Pena
Assistant Vice President for Facilities
806-651-2939
Welcome to the West Texas A&M University Physical Plant
The Facilities and Construction management team strives to make our WTAMU buildings and grounds attractive, clean, safe, and energy efficient. Our team puts into motion continual improvement initiatives to provide exceptional service and maintain a tradition of high standards of excellence.
In addition to all the day-to-day requirements of maintaining the University, the physical plant department operates and maintains the University's campus utility systems such as electrical, lighting, HVAC, air conditioner space temperature controls, water systems and the hot water boiler/chill water plant.
Other support organizations of the department include:
·          Renovations and Construction
·          Energy Management
Concerns about Customer Service:
Every effort is made to ensure that work is assigned and completed in a timely, quality manner. However, if the quality of service provided by our department is not up to your expectations, we encourage you to contact Stan Pena, Assistant Vice President for Facilities, at (806) 651-2939 with any Quality Assurance questions or concerns. All concerns will be investigated and we will provide a reply to the requester as part of our Customer Response. Should you have positive comments about the services provided, we would welcome these comments and ask that you complete our SSC customer satisfaction surveys sent out.
Requests for new construction, renovation, equipment installations, or change of space usage must be submitted in writing to Facilities Management. The request must have the approvals as designated on each of the forms provided. A preliminary cost estimate will be provided to determine its economic feasibility prior to the securing of proper funding.
NOTE: It is essential that no changes, modifications or additions be made to any university campus structure or utility system without the approval of Facilities Management.

Mark Powell
Unit Director
mark.powell@sscserv.com
806-651-2138 

West Texas A&M University's physical plant operations partner and are under the charge of SSC Service Solutions, a member of Compass Group USA. We employ approximately 140 associates tasked with providing custodial services, building maintenance, and grounds upkeep for more than 2.9 million square feet of building space and over 378 acres of landscape.
The Mission of the Physical Plant is to provide an environmentally safe, aesthetically pleasing, physically secure and pleasant campus in the most economical manner possible for our students, faculty, and staff.
2401 Russell Long Blvd.
WT Box 60739
Canyon, Texas 79016
 
Monday - Friday
8:00 am - 5:00 pm
Work Orders
In order to provide the best service we can, the Physical Plant provides a few ways to turn in work orders:
See your department head and ask who is the designated Maintenance Connection requester and have him/her create a work order.
 If the above isn't possible, and it is a long work order, has attached media such as pictures, or multiple work orders for different departments, we invite you to email them to physicalplant@wtamu.edu.
 You are also welcome to  call us at ext. 2133 to submit your request.
After the work order has been completed, we welcome the requester to submit a survey, either through our work order software or by filling out the SSC Services for Education Survey.
If you have additional concerns or are dissatisfied with the services, please complete the form Quality Assurance Plan and email to Stan Pena at spena@wtamu.edu
In Case of Emergency
Maintenance requests that must have immediate attention due to the fact that they pose a health risk, possibility of injury, or have a probability of destroying university property should be reported to the Physical Plant during office hours. If a situation occurs after office hours, it should be turned in by calling the Boiler Plant. Examples of emergency maintenance include:  Flooding, constant water leaks (not due to rain), gas leaks, etc. Emergencies may also include situations where an event is being held and electrical outlets, lights and Heating/Cooling aren't working properly.
To report an emergency during office hours please call the Physical Plant at 806-651-2133 for the fastest assistance.
To report an emergency after office hours please call the Boiler Plant at 806-651-2200.
Please remember that these numbers are for maintenance emergencies only. To report any criminal activity or a life or death situation please call UPD at 806-651-2300 or 911.
Request for Quote
Fill in all necessary areas of form, print, obtain signatures and submit to our office.