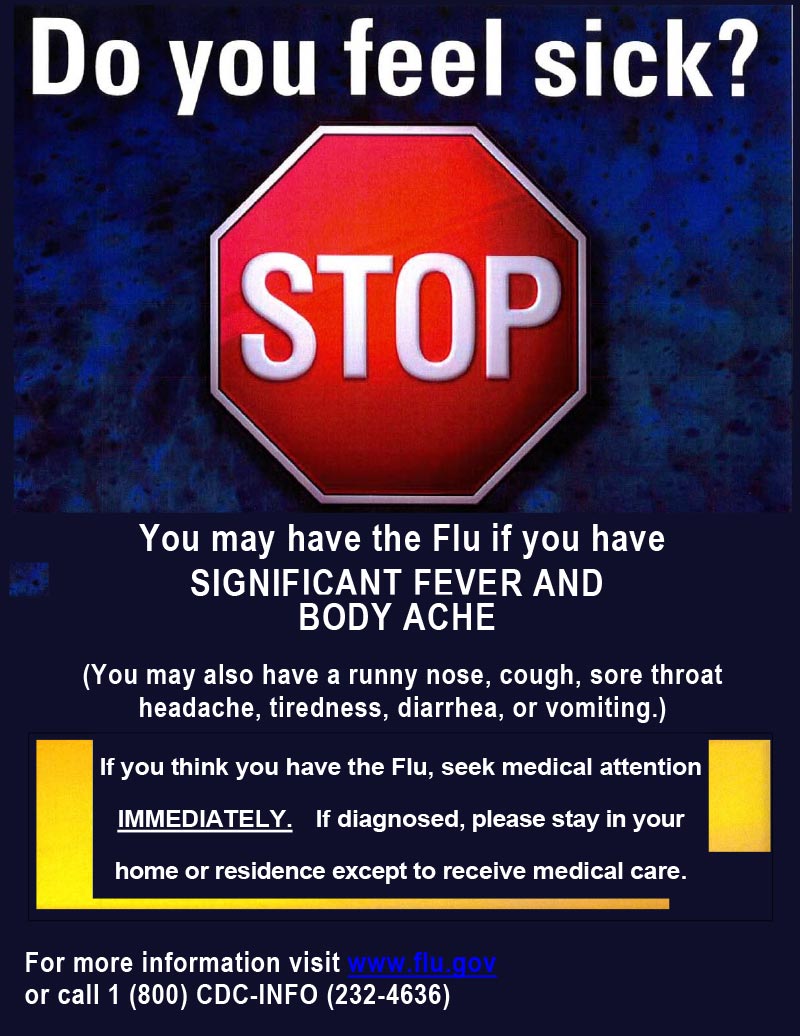 Student Medical Services has student flu shots available in Room 104 of the Virgil Henson Activities Center.
A Message from the Director of Student Medical Services
Universities are more susceptible to the spread of illness mainly because of their population density. However, there is no cause for undue alarm. Even so, there are everyday actions you can take to stay healthy such as:
Wash or use an alcohol-based hand sanitizer to clean your hands frequently, especially before eating
Cover your mouth if you cough or sneeze. Also, keep your hands away from your mouth, eyes and nose.
If you cough or sneeze into a tissue, deposit it in a trash can immediately. Do not place it on any surface that others might touch.
Try to avoid contact with sick people. Influenza is thought to spread mainly person-to-person through coughing or sneezing of infected individuals.
Stay in if you are sick or show signs of flu symptoms and see a health care provider within the first 48 hours of symptoms for testing and treatment.
Talk with Student Medical Services or your health care provider about vaccinations. You should get both vaccines when they become available. People at higher risk for flu complications include pregnant women and people with chronic medical conditions (such as asthma, heart disease, or diabetes). For more information about priority groups for vaccination, visit www.cdc.gov/flu
You are encouraged to visit this web page often for updated information about this continuing health concern.
 
Important Information Regarding Flu in Texas
Regular flu and H1N1 are both responsive to the anti-flu medications that are available by prescription.
Signs and Symptoms
Symptoms of flu include:
Sudden fever

Body aches and pains

Coughing

Fatigue
Individuals who have Flu may also have nausea, vomiting, and diarrhea and/or a runny nose and sore throat.
As we approach this flu season we are following guidelines set by the Centers for Disease Control and the Texas Department of State Health Services, and are working closely with the local Bi-City, Bi-County Health Department to monitor flu conditions and make decisions concerning our institution. You can find the latest information as it pertains to WTAMU at www.wtamu.edu/flu. To access the most up-to-date information on the flu, visit www.texasflu.org, www.flu.gov, or call 1-800-232-4636.
If you have these symptoms
Students:
You can call the Student Medical Services appointment line at 806-651-DCTR (3287) to schedule an appointment or use our new online Healthy Buffs System. Student Medical Services is located in Virgil Henson Activities Center, Room 104). We have dedicated a portion of our medical and nursing staff to assist students who come in with flu-like illness concerns. If you get sick, please stay home from school and work and limit contact with others to keep from infecting them.
Faculty/Staff:
Faculty and staff should call their personal healthcare providers immediately if they suspect they might have Flu. You may also call the Texas Department of State Health Services call center toll free at (888) 777- 5320.
If you get sick, please stay home from work and limit contact with others to keep from infecting them. Contact your supervisor as soon as possible and inform him or her of your need for time off. Also, please report instances of the flu to Personnel at 651-2114.
International Travel
Anyone planning international travel should check with the U.S. Department of State (http://www.state.gov/) for the most current travel alerts.


Related Links