A message from Staff Council
March 30, 2023
Your Staff Council has heard your concerns regarding recent events, and we stand beside our fellow colleagues. We hear that staff are concerned about voicing an opinion or saying the wrong thing. You've told us that there is tension in the air, and it's hard to have everyday conversations with co-workers because no one wants to cause offense. We've heard of staff members being told they must appear neutral in their personal lives and on their personal social media pages. While there are various concerns across our campus from staff, one thing seems consistent - we do not like to see our fellow staff members feeling as though they don't have a voice. 

We have been advised by Dr. James Hallmark, Vice Chancellor of the Texas A&M University System. He has assured us that employees are protected by free speech, and should not live in fear of losing their jobs or retaliations due to their personal opinions. Staff Council held supplemental meetings Thursday, March 23 and Monday, March 27. In an executive session, we collectively discussed the concerns that have been heard. 
While our opinions and experiences are as varied as each individual, we all agreed that we represent WT staff, and you are our priority. While there are many options available to us, at this time we want staff to know they have a voice on this campus. Staff members are always encouraged to talk to Staff Council members if there is an issue that one feels needs to be addressed. You may send email to Staff Council at staff_council@wtamu.edu. You may also reach out to any Staff Council representative, and that roster is listed at wtamu.edu/staffcouncil. While staff can send an email or have a conversation that is confidential, you may also present a topic for Staff Council to address at a monthly meeting. Staff Council has also developed a Qualtrics form that will allow WT staff to share their experiences anonymously. That can be found at https://wtamuuw.az1.qualtrics.com/jfe/form/SV_0BYlaboVR2dfJUG or by using the QR code at the bottom of this document. This is an avenue to have your voice heard and for Staff Council members to be more aware of the needs of staff.
The University has an active complaint form, which can be anonymous or not, at https://apps.wtamu.edu/complaint/. This form goes to Student Affairs and members of other various constituencies.
According to TAMUS regulation 32.01.02 – Complaint and Appeal Process for Nonfaculty Employees the HR office is designated to answer these types of complaints in section 3. 
3.4 The human resources office or designated office is available to answer questions regarding the complaint form and to provide assistance as needed. 
3.5 The human resources office or designated office coordinates the resolution of the complaint. The human resources office or designated office retains the original complaint form and forwards within five business days copies to the respondent(s), the complainant's and respondent(s)'s supervisor(s) and department head(s), and the administrator designated to review complaints.
We will continue to stay informed of what is happening on campus, and meet as needed. For now please know your Staff Council is here for the staff of WT. If you have worked here three days or 30 years, you are part of the Buff Family. To quote a popular Disney film, "family means no one gets left behind."

Sincerely,


Amanda Rogers                       
Staff Council President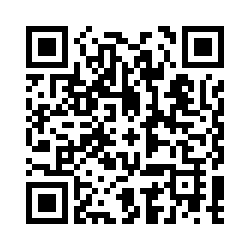 Scan to submit ideas to Staff Council