Oct 09, 2023
Alumni
Science
Featured
Community
WT Student Science Clubs to Host Science Community Night
Copy by Chip Chandler, 806-651-2124, cchandler@wtamu.edu
CANYON, Texas — The impact of the sciences—and how West Texas A&M University plays a crucial role in this region—will be in the spotlight in a new event set for Nov. 3.
Science Community Night, sponsored by the Paul Engler College Agriculture and Natural Sciences, will begin at 6:30 p.m. Nov. 3 in Legacy Hall inside the Jack B. Kelley Student Center on WT's Canyon campus.
Tickets, which include dinner, are $10 for students and $25 for alumni and community members. Visit wtamu.schoolauction.net/sciencenight23. RSVPs are due Oct. 18. (UPDATE: The deadline has been extended to noon Oct. 27.)
"This first-of-its-kind event is intended to celebrate all of the contributions that the sciences make to our country and region," said Dr. Nick Flynn, professor of biochemistry in WT's Department of Chemistry and Physics. "Many of the issues we are experiencing today are going to be solved by scientists, so we need to celebrate the important contributions our students are going to make to society."
Dr. Joseph Atchison, a 2013 WT alum and postdoctoral fellow at Abilene Christian University, will deliver a keynote address.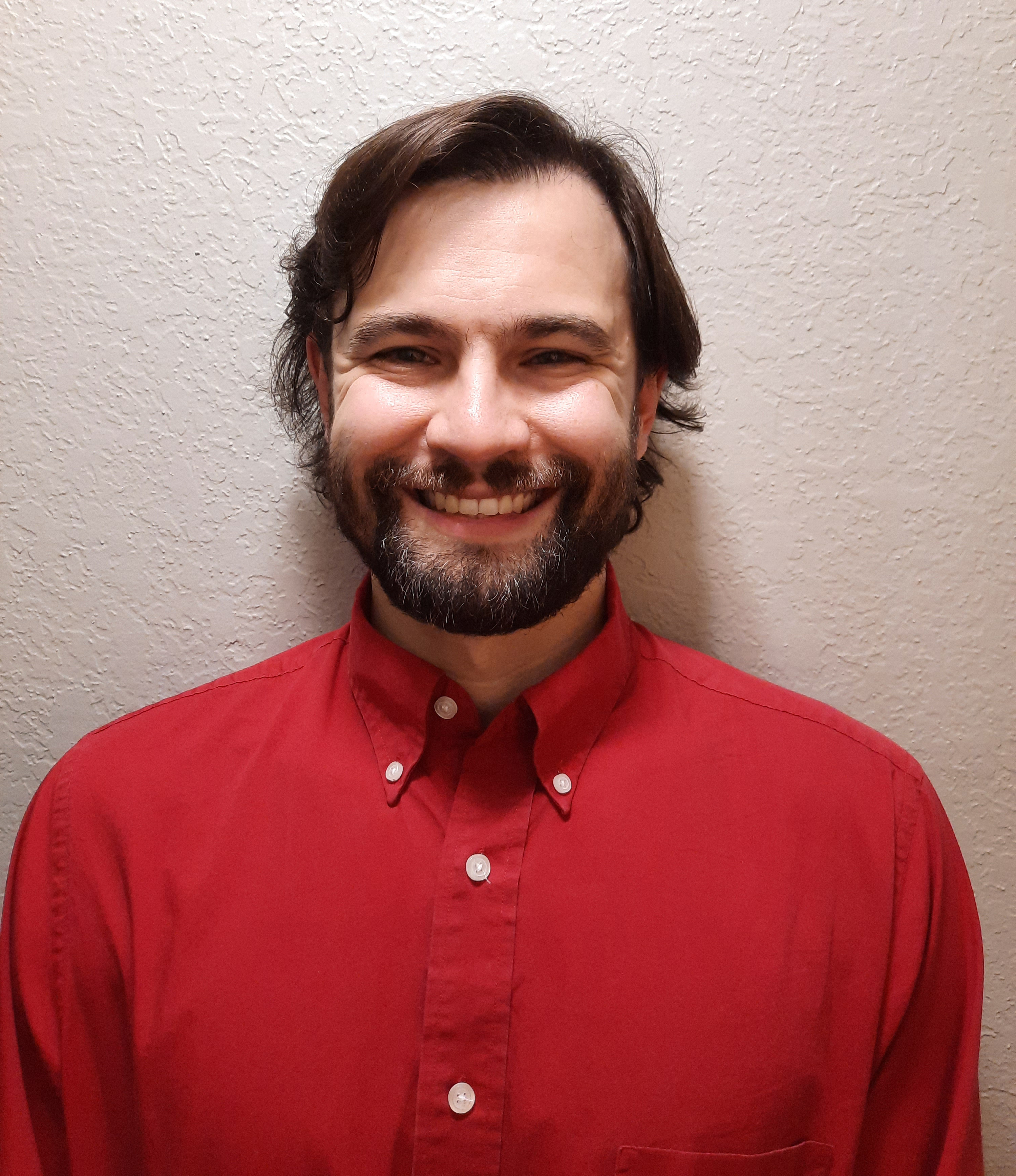 Atchison—a Canyon native and son of Iris and the late Dr. Timothy Atchison, a former WT professor—helped develop new methods to track electron beams at the Jefferson National Laboratory while a WT student. He earned a Ph.D. nuclear theory at Texas A&M University, studying hot and dense nuclear matter, and now focuses on experimental nuclear physics in his postdoctoral work.
The event also will include a silent auction and cash bar.
Funds raised will support the College's student science organizations and help finance meeting expenses, field trips, member supplies and attendance at professional meetings.
Organizations include American Chemical Society, Climate Science Society, Companion Animal Club, Environmental Science Society, Geology Society, Pre-Healthcare Club, Pre-Veterinary Medicine Club, Society of Physics Students, Tri-Beta and the Wildlife Society. More than 100 WT students are members of the various science clubs.
For additional information or sponsorship arrangements, contact Flynn at nflynn@wtamu.edu or 806-651-2542.
Science Community Night exhibits WT's status as a learner-centered university and a regional research university, goals of the University's long-range plan, WT 125: From the Panhandle to the World.
That plan is fueled by the historic One West comprehensive fundraising campaign, which reached its initial $125 million goal 18 months after publicly launching in September 2021. The campaign's new goal is to reach $175 million by 2025; currently, it has raised more than $150 million.
About West Texas A&M University
WT is located in Canyon, Texas, on a 342-acre residential campus. Established in 1910, the University has been part of The Texas A&M University System since 1990. WT, a Hispanic Serving Institution since 2016, boasts an enrollment of about 10,000 and offers 59 undergraduate degree programs and more than 40 graduate degrees, including two doctoral degrees. The University is also home to the Panhandle-Plains Historical Museum, the largest history museum in the state and the home of one of the Southwest's finest art collections. The Buffaloes are a member of the NCAA Division II Lone Star Conference and offers 14 men's and women's athletics programs.
Photo: Tutors Anisha Ganguly, second from right, a senior animal science / pre-vet major from Dallas, and Jordan Bennett, right, a student pursuing a second bachelor's degree in biology from Canyon, help Angela Myers, from left, a junior biology / pre-dental major from Amarillo, and Beana Sebastiao, a junior environmental science major from Amarillo, with organic chemistry in the Natural Science Building Help Lab at West Texas A&M University.
—WT—