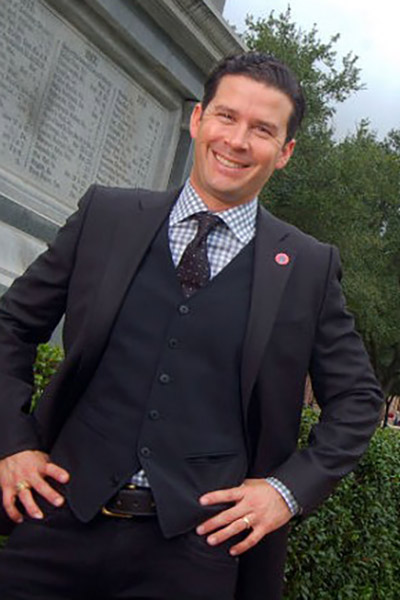 Brendon Anthony
Austin, Texas
Brendon Anthony serves as the director of the Texas Music Office (TMO). He sets the agenda for business development, helping music industry professionals navigate their entry into the Texas market, as well as moving their businesses to Texas (including corporations, start-ups, and everything in between). Appointed by Governor Greg Abbott in 2015, Anthony leads the TMO's economic development work, linking the Office of the Governor's Economic Development & Tourism Division executive staff, private sector music industry businesses, and non-governmental music organizations and trade associations. In addition to leading the TMO, Anthony is also the lead executive for the Office of the Governor's Music Friendly Communities program, which helps connect the various Texas music markets throughout the state with one another, establishes best practices for economic development success, and fosters the development and connection of higher education music programs to real-world music business opportunity. Anthony began playing live music with a variety of Texas acts while attending Texas A&M University, which he graduated from in 1999. In 1997, Anthony began playing full time with Pat Green, with whom he toured nationally and internationally for 15 years. During his decade and a half as a touring musician, Anthony toured both the United States and Europe, played on a gold record and was a member of the band when Pat Green received three Grammy Award nominations. In 2010, Anthony helped start OneLive Media, which began as a primary ticketing company for Texas music venues and festivals before expanding into the e-commerce industry and becoming one of the premier online entertainment sales and marketing companies in the country. Anthony is a classically-trained violinist who has played fiddle, mandolin, guitar, and banjo both in live performances and studio recordings.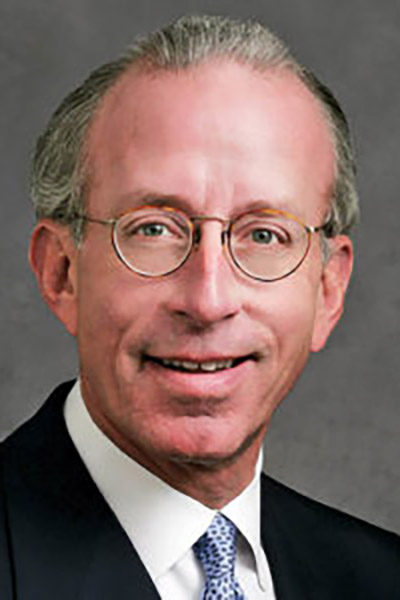 Mark Bivins
Amarillo, Texas
Mark Bivins is a rancher and partner in Corsino Cattle Company. He currently serves on the board of the WTAMU Foundation and the Buffalo Council. He is a former commissioner of the Texas Parks and Wildlife Department and the current vice chairman of the Texas Parks and Wildlife Foundation. Bivins is a graduate of the University of Texas at Austin and a member of the University of Texas Chancellor's Council. He also is a member of the Texas A&M Chancellor's Council, the Texas Cattle Feeders Association and the Texas and Southwestern Cattle Raisers Association. He is past chairman of the following boards: The McDonald Observatory Board of Visitors, St. Andrew's Day School, the Amarillo Area Foundation, the Don and Sybil Harrington Foundation and the Don Harrington Discovery Center. Bivins also helped establish the Betty Teel Bivins Leadership Scholarship as well as the Teel Bivins Professor of American Politics Professorship at WT.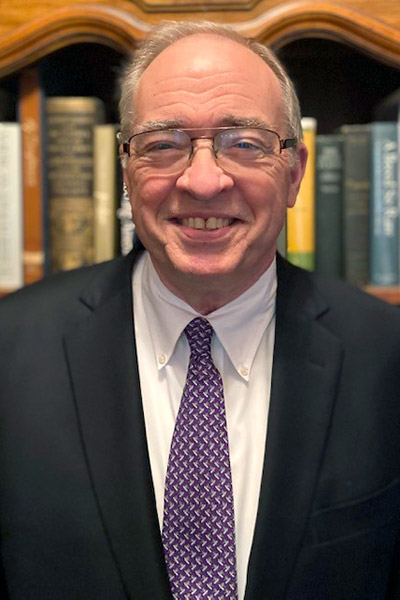 John W. Crain
Dallas, Texas
John W. Crain is currently chairman of the board of directors of the Summerlee Foundation in Dallas, Texas, following 20 years as a museum director and 14 years as president and CEO. He was appointed to the Texas Historical Commission in 2006 and was reappointed in 2013. Crain is currently vice-chair of the THC and oversees the Historic Sites Division. Recently, he accepted a position on the Board of the Bryan Museum in Galveston. Crain is a Life Member of the Texas State Historical Association Board and previously served as President. He has served on the Board and as President of the Friends of the Texas Governor's Mansion and is currently an honorary member. As a former member of the Sixth Floor Museum Board, Crain has served for several years as an ex-officio member. Currently, he is a member of the Clements Center at SMU, the Liberal Arts Advisory Board for Texas State University, the Texas State History Museum Foundation, and the Philosophical Society of Texas.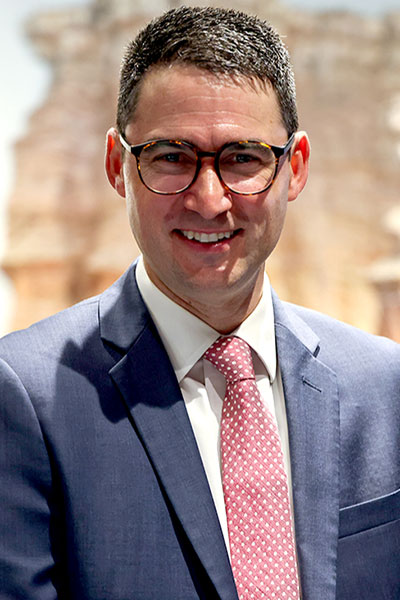 Dr. Andrew Hay
Amarillo, Texas
Dr. Andrew Hay will serve as the first Executive Director for the Cultural Foundation of the Texas Panhandle effective September 1 st , 2021. He received a B.A. in recreation management and philosophy from Metropolitan University of Denver, a M.A. in philosophy from Denver Seminary, a Dip. from Institut Catholique de Paris, a M.Litt. in the arts from the University of St. Andrews in Scotland, and a Ph.D. in theology from the University of St. Andrews. He was a postdoctoral Visiting Scholar at St. Edmund's College and Research Fellow at Trinity College, University of Cambridge in England. Hay has served as an Adjunct Professor of Philosophy at West Texas A&M University and has held various administrative positions in higher education and various non-profit institutions. Before coming to WTAMU, Dr. Hay served as the Executive Director of the Amarillo Symphony. Dr. Hay and his wife, Kendall, have three children. They have resided in Amarillo since 2013.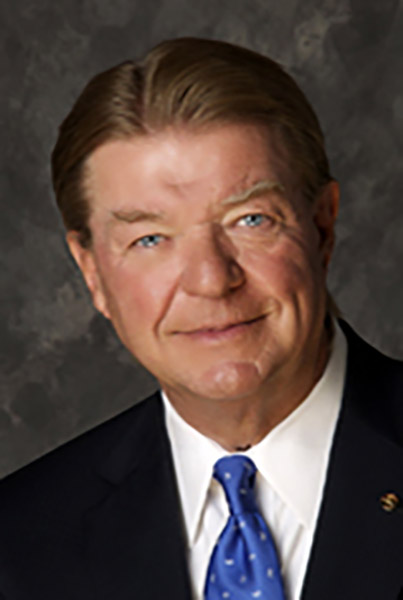 J. Pat Hickman
Advisory Board Committee Chair
Canyon, Texas
J. Pat Hickman has been chairman and CEO of Happy State Bank and Trust Company for the past 30 years, and currently serves as Chairman of the Board for both the bank and its holding company, Happy Bancshares, Inc. In 1990 he led a group of investors in purchasing the Happy State Bank, a $10 million financial institution with six employees. It has since grown to $5.5 billion and employs more than 900 people in 60 Texas communities. Hickman attended Texas Tech University and West Texas A&M University. Currently, he serves as a member on the Panhandle-Plains Historical Society/Panhandle- Plains Historical Museum board. Hickman previously served on the Texas Panhandle Heritage Foundation board. In addition, he has served on the Canyon Independent School District Board of Trustees, The Amarillo Symphony Board, the WTAMU Foundation Board and currently serves on the Texas Tech University Foundation Board as well as the Amarillo Community Prayer Breakfast Committee. He was placed in the Canyon High School Hall of Fame in 2006. He was named Canyon's Citizen of the Year in 2008. He is a past Chairman of the Independent Bankers Association of Texas, and was named to its Wall of Heroes in 2018. That same year, Happy State Bank established the Hickman Professorship of Marketing Chair at WTAMU. In 2019, Texas Governor Greg Abbott appointed Hickman to the Texas Economic Development Corporation where he serves as its Treasurer. His commitment to civic responsibility led to a leadership gift in 2006 and the naming of the Happy State Bank Studio Theatre in the Sybil B. Harrington Fine Arts Complex. His continued support of WT over the years led to the Happy State Bank Academic and Research Building in the new agricultural sciences complex. This marked the largest gift given to any organization by Happy State Bank.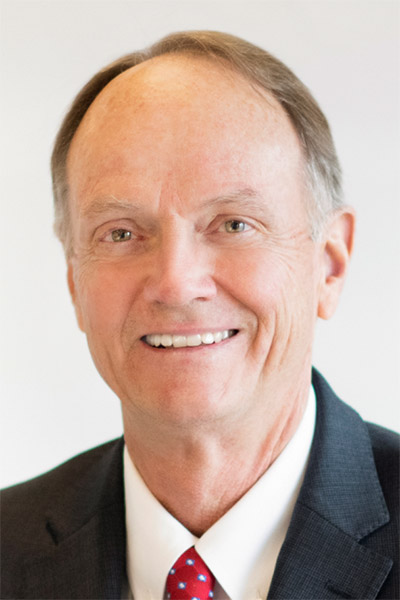 Joel Hogue
Amarillo, Texas
Joel Hogue is a Senior Member of Sprouse Shrader Smith, PLLC where he practices business and commercial litigation. He currently serves as president of the Panhandle Plains Historical Society. He is also the current president of the Turn Center Foundation. Joel is a past president of Catholic Charities of the Texas Panhandle. Hogue developed a love for local history in large part because of his family's longtime ownership of the local newspaper in Dalhart where he grew up. Joel and his wife, Madonna, moved with their family to Amarillo in 1991.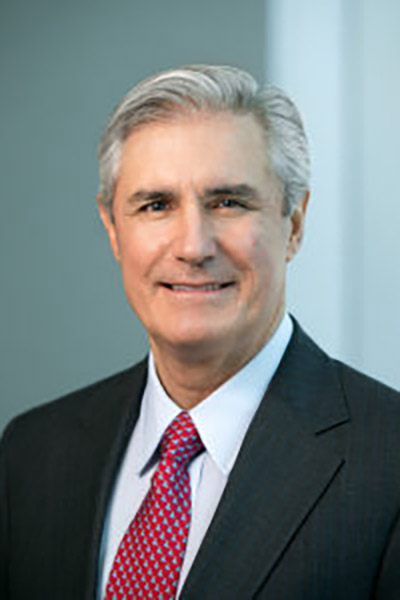 Tim Leach
Midland, Texas
Tim Leach serves as Chairman on The Texas A&M University System Board of Regents. In addition, Leach serves as Executive Vice President of ConocoPhillips and is a member of the ConocoPhillips Board of Directors. Previously, he served as Chairman and Chief Executive Officer of Concho Resources since it was formed in 2004. Leach led other Permian Basin focused energy companies, including privately held predecessors to Concho, and served in various positions with Parker & Parsley, including Executive Vice President. Leach earned a Bachelor of Science degree in petroleum engineering from Texas A&M University and a Master of Business Administration degree from the University of Texas of the Permian Basin. He serves on the Board of Visitors for The University of Texas MD Anderson Cancer Center, the Board of Governors for Midland Memorial Foundation, the Board of Directors for Midland College Foundation, the Board of Directors for The Scharbauer Foundation, the Advisory Board of the Caesar Kleberg Wildlife Research Institute at Texas A&M University-Kingsville and has served on the Board of Directors of The Association of Former Students. Leach is also an Emeritus Council Member of Texas A&M University's Engineering Advisory Council. He is the recipient of the 2017 TXOGA Distinguished Service Award, the 2011 "Top Hand Award" from the Permian Basin Petroleum Association and was inducted into the Petroleum Museum Hall of Fame in 2013.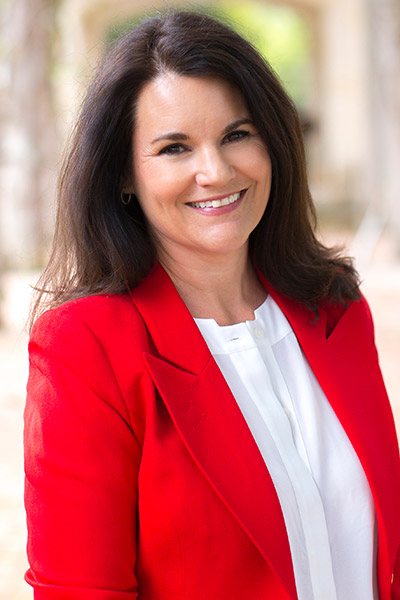 Amy McLane
Salado, Texas
Amy McLane worked for the Texas Rangers Baseball Club, the Dallas Stars Hockey Club and the AT&T Cotton Bowl after obtaining her degree in public relations from Texas Tech University. She taught in the Arlington Independent School District as an English as a Second Language instructor. Following her move to Central Texas, Amy was elected to and serves on the Salado Independent School District Board of Trustees. She also serves on the Texas Tech Alumni Association National Board of Directors, the McLane Children's Medical Center Board, and several area community boards.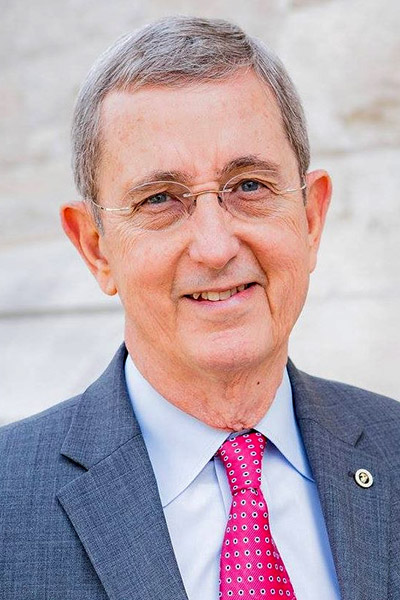 Jerry Patterson
Austin, Texas
Jerry Patterson is the former Commissioner of the General Land Office of Texas and a former state senator for District 11. Patterson was elected to the State Senate from 1993 to 1999 and Land Commissioner from 2003 to 2015. He earned a bachelor's degree at Texas A&M University in 1969 and received his commission in the United States Marine Corps. Patterson served his country as a U.S. Marine for over 20 years.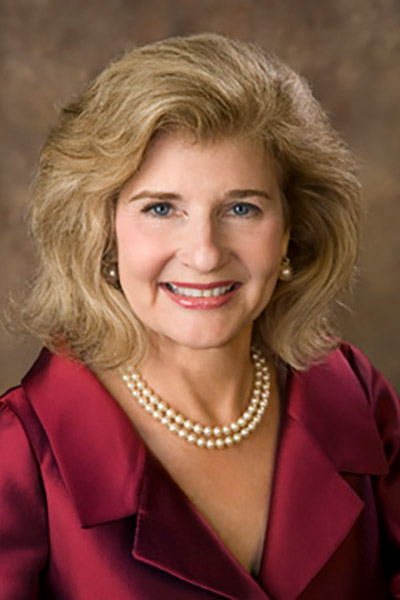 Nancy Painter Paup
Fort Worth, Texas
Nancy Painter Paup manages and directs business, real estate, and ranching interests in Texas. She received a gubernatorial appointment to the Board of Regents of Texas Woman's University (TWU-Denton, Dallas and Houston), the largest public university primarily for women in the United States and was elected Vice-Chair during her tenure. She is an elected member of The Philosophical Society of Texas. Nancy currently serves on the Board of Directors of Humanities Texas, the Advisory Council of the Jane Nelson Institute of Women's Leadership (TWU), the Executive Advisory Committee of The Handbook of Texas Women, the Board of Directors of the Center for the Advancement and Study of Early Texas Art (CASETA), and co-founder of Nancy P. and Thaddeus E. Paup Lecture Series at TWU. Formerly, she served on the Board of Directors of the Texas State Historical Association (TSHA) at the University of Texas at Austin, the Board of Trustees of Schreiner University, the Advisory Board of the Center for Teaching Excellence at Texas A&M University and was a member of the Leadership Texas Class of 2003. Her academic degrees include master's and bachelor's degrees from TWU. Post- graduate work includes attending Dartmouth College, Harvard University, The Wharton School at University of Pennsylvania, and receiving certifications in development, strategic leadership, and private wealth management, respectively. She has raised funds throughout Texas for the arts, higher education, and historical preservation. Nancy spearheaded the membership and corporate development programs at the Amon Carter Museum of American Art in Fort Worth, was involved with the completion of a $50M capital campaign at Schreiner University, and was co-chair of a previous state- wide campaign for TSHA.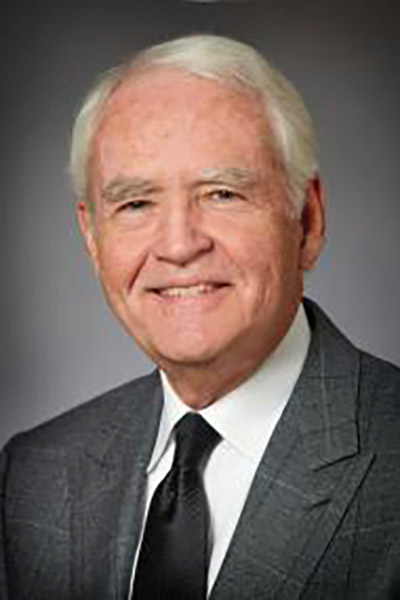 Donald E. Powell
Amarillo, Texas
Don Powell has more than 50 years of experience in the banking industry, beginning in 1963 with First Federal Savings and Loan of Amarillo. He joined Amarillo's First National Bank in 1971 and was named the institution's chief executive officer in 1987. He later bought the Fritch State Bank, moved it to Amarillo as the First National Bank and served as its president and CEO. Powell also was a member of the Board of Regents for The Texas A&M University System, serving as its chairman for four years. In 2001, he was named the 16th chairman of the Federal Deposit Insurance Corporation by President George W. Bush and the federal coordinator of Gulf Coast Rebuilding in 2005. Powell has served on the boards of Bank of America, Stone Energy, QRE Energy and is currently a member of several private boards. The 1959 graduate of Palo Duro High School earned a bachelor of science degree in economics in 1963 from what was then known as West Texas State University. He also is a graduate of Southwestern Graduate School of Banking at Southern Methodist University.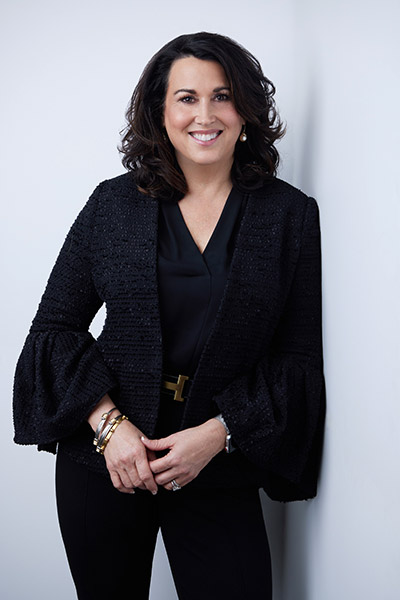 Karen Price
Amarillo, Texas
Karen Price is a former ABC television anchor and medical reporter. She earned several awards due to her excellence in health reporting. Karen left the broadcasting business to devote full time to her family. She has been actively involved in the Amarillo community for over 30 years. She has served on several nonprofit boards, headed up charity events, school organizations, and is a member of the Junior League of Amarillo. She is actively involved in The State of Texas Legislative Ladies organization. Karen graduated from Texas Tech University with a bachelor's degree in Broadcast Journalism. She is married to State Representative Four Price and they have 4 adult children.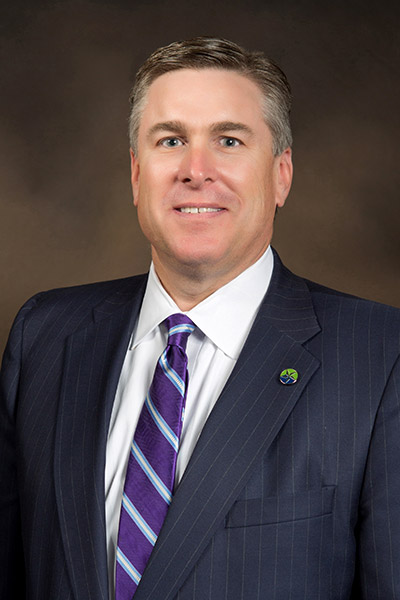 Rodney Ruthart
Amarillo, Texas
Rodney Ruthart is the executive vice president and chief credit officer at First United Bank. As an alumnus of Cal Farley's Boy's Ranch, he has served on Cal Farley's Board of Directors since 2009 and served as chair from 2013-2017. He also serves on the Cal Farley's Foundation Board of Directors. In addition, Ruthart serves on the Independent Bankers of Texas Board of Directors. Ruthart previously served on the Potter-Randall County Child Welfare Board, Amarillo Education Foundation, Buffalo Club Association and Amarillo Area Court Appointed Special Advocates, Inc., the Amarillo Hospital District Board of Managers and the Amarillo Firemen's Relief and Retirement Fund Board. He earned a bachelor's degree in finance at West Texas A&M University in 1987.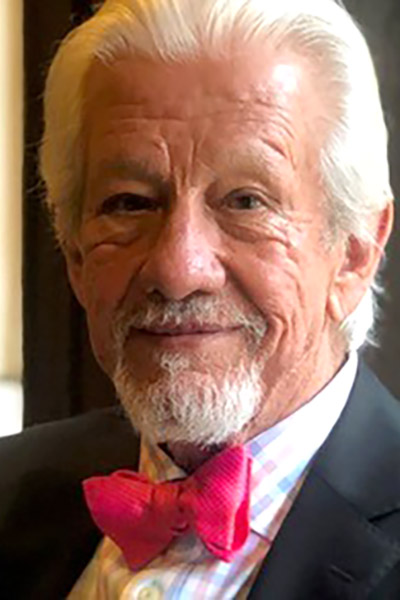 Lionel Sosa
San Antonio, Texas
Lionel Sosa is a nationally known independent marketing and creative consultant and founder of Sosa, Bromley, Aguilar & Associates. The agency became the largest Hispanic marketing and advertising agency in the United States representing top Fortune 500 brands such as Coca-Cola, Anheuser Busch, Proctor and Gamble, Bank of America, American Airlines and Sprint to name a few. Examples of his agency's advertising work is on permanent exhibit at the Smithsonian's American Museum of American History. Sosa is a full-time portrait artist. His current undertaking is an exhibition titled, "Living in My Skin," comprised of 33 portraits of Black men living in San Antonio as well as an accompanying documentary in 2 parts which airs in February 2021 on San Antonio PBS station KLRN. He is founder and CEO of YesOurKidsCan.org whose mission is to disrupt generational poverty by instilling a confidence mindset in every child and parent, no matter their circumstance. Sosa researched and authored "Children of the Revolution-How the Mexican Revolution Changed America", distributed by Texas University Press, "Think and Grow Rich, a Latino Choice" published in by Random House, "The Americano Dream: How Latinos Can Achieve Success in Business and in Life", published by Dutton. Sosa was named "One of the 25 most influential Hispanics in America" by Time Magazine, has served on the teams of the Lincoln Project as well as eight Republican presidential campaigns and is the newest member of the Political Consultants Hall of Fame. In 2001, Sosa was a Fellow at the Institute of Politics at Harvard University. He was awarded an honorary PhD in Humanities from the University of the Incarnate Word. Sosa has served on the Board of Regents of The Texas A&M University System, the Board of Trustees for the University of the Incarnate Word, the Boards of Sesame Workshop- creators of Sesame Street, ACT (American College Testing), PBS-the Public Broadcasting System, NCLR-National Council of La Raza (now UnidosUS) and The Briscoe Western Art Museum. He chaired both the United Way of San Antonio and the San Antonio Symphony and was executive director for the grass roots foundation, MATT- Mexicans and Americans Thinking Together. He is a member of the Texas Business Hall of Fame.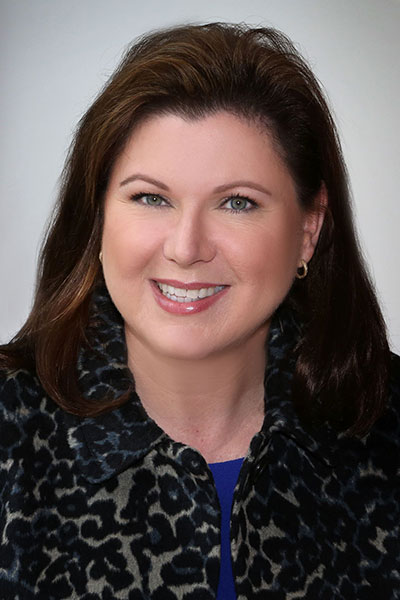 S. Shawn Stephens
Houston, Texas
S. Shawn ("Shawn") Stephens, B.A.; J. D.; LL.M. (international economic law), practiced law in Houston for 30 years. Stephens headed the Texas appellate practice of King & Spalding LLP. She was both the first Texan and the first woman to earn national certification in appellate law. She is also certified by the Texas Board of Legal Specialization. She chairs the Houston Ballet Board, which has an annual operating budget of $33 million. Stephens is the only person to have served in all of Houston Ballet's major volunteer leadership roles: Board chair, Board president, Ball chair, Nutcracker Market chair, and president of the HB Guild. Stephens led HB through back-to-back crises: Hurricane Harvey (which flooded HB's theatre) and COVID. Stephens was appointed to two 6-year terms on the Texas Commission on the Arts (vice chair, secretary) and served part of her predecessor's unexpired term. She twice sat on the Texas Medal of the Arts selection committee. Stephens served on the boards of TUTS, Stages, the University of Houston's Moore's School of Music, and Houston Symphony League. She is a member of the Menil Society. Stephens serves on the Hermann Park Conservancy Advisory Board and the Trinity University Parent Council Board. She served two terms on the Houston Museum of Natural Science Board, was a member of the boards of Houston Zoo, the Heritage Society, and Zoo Friends (president). She was a Vestry member of Christ Church Cathedral (Episcopal). She sat on the boards of South Texas College of Law, Girls Inc. of Greater Houston (president), South Texas College of Law Alumni Association (president), and the Texas Supreme Court Historical Society. She served on the executive committee of the Texas Lyceum. Stephens was named one of Houston's 50 Most Influential Women, a Woman of Distinction, and a Woman on the Move.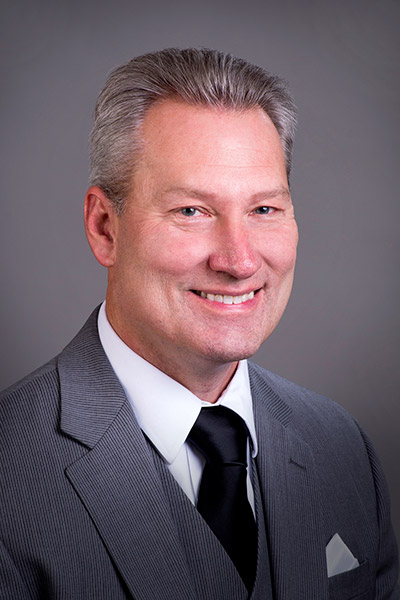 Dr. Neil Terry
Canyon, Texas
Dr. Neil Terry serves as the executive vice president and provost at West Texas A&M University. He received a bachelor's degree in economics from California State University at Sacramento in 1992, a master's degree in economics from Texas Tech University in 1996 and a doctorate in economics from Texas Tech University in 1997. His post-doctoral training includes completion of the M.D.P. program at Harvard University in 2006. Dr. Terry joined WTAMU in 1997. He served as the dean of the Paul and Virginia Engler College of Business at WT from 2006 through 2020. He helped lead the school to initial AACSB accreditation in 2012 and played an integral role in the 2017 naming of the college.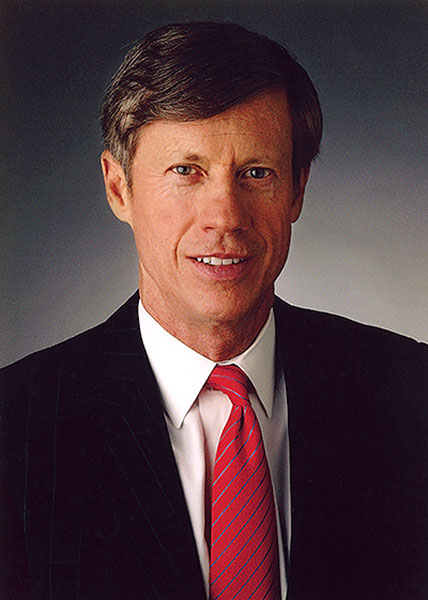 Richard Ware
Amarillo, Texas
Richard Ware is the chairman of Amarillo National Bank, the largest family-owned bank in the United States. Ware earned a bachelor's degree in economics from Southern Methodist University (SMU) in 1968 and an M.B.A. from the Wharton School at the University of Pennsylvania. He has served on the board of trustees for SMU, and was voted Trustee of the Year on four occasions. In addition, Ware is currently Director of Atmos Energy, Harrington Foundation and the Engler Foundation and is Trustee of the Bivins Trust. He is the former director of Texas Lyceum and Big Brothers of America. In 2018, Ware was named Community Banker of the Year by the American Banker Newspaper. Texas Monthly magazine named Ware and his family the Bankers of the Century in 1999. Ware and Amarillo National Bank are huge supporters of WT, having made gifts to virtually all areas of the University. They provided the lead gift for the Amarillo Center and were awarded the Pinnacle Award in 2017.
Dr. Walter V. Wendler
Canyon, Texas
Dr. Walter V. Wendler currently serves as president of West Texas A&M University since his appointment to the position in September 2016. He comes to WTAMU from Southern Illinois University (SIU) Carbondale, where he served as chancellor from 2001- 2007. He later returned to teaching architecture and retired as director of the School of Architecture at SIU at the end of 2015. Before joining SIU, Wendler served as vice chancellor for Planning and System Integration at The Texas A&M University System. He previously had served as executive assistant to the president, dean of the College of Architecture and other administrative and faculty roles at Texas A&M University in College Station.