Feb. 13, 2019
CONTACT: Dr. Robert Allen King, 806-651-4002, raking@wtamu.edu
WT Receives No. 2 Ranking for Master's Degree in Finance and Economics
CANYON, Texas—TFE Times ranked the Master of Science in Finance and Economics (MSFE) program offered by the Paul and Virginia Engler College of Business at West Texas A&M University No. 2 for the second year in a row.
The TFE Times is an online news platform known as the world's foremost academia media company that delivers news regarding business, culture and technology. The TFE Times 2019 Best Masters of Financial Economics Programs top five are listed below.
Columbia University
West Texas A&M University
Brandeis International Business School
University of California, Santa Cruz
Bowling Green State University 
"Students come to the MSFE program to transform their careers, and these rankings affirm that the (MSFE) program provides those students with the knowledge and skills to succeed in the global economy," Dr. Anne Macy, Gene Edwards Professor of Finance, said.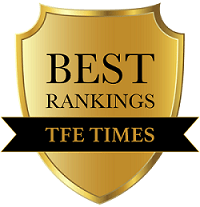 The components used to measure rankings include GMAT scores, mean starting salary and bonus, mean undergraduate GPA, acceptance rate, full time graduates employed at graduation and full time graduates employed three months after graduation.
"I'm incredibly proud to be a part of the MSFE program that was recently ranked second among the 2019 Best Masters of Financial Economics Programs by TFE Times. I was initially drawn to pursue this program because of its unique combination of both finance and economics course work and the ability to customize the program by choosing classes within the program that were of interest to me," MSFE student Mary Hayward said.
"The MSFE program's recognition by TFE Times is a testament to the high quality of both the faculty and students. The program challenges students by incorporating quantitative and qualitative issues in finance and economics, which I believe has prepared me to succeed as I transition into the next stage of my career. I look forward to graduating from the program this year."
MSFE program can be found here.
To receive your personalized plan of study, contact the Graduate Business Programs Office at 806-651-2500 or gradbusprograms@wtamu.edu.
—WTAMU—