Nov. 25, 2013
COPY BY: Rana McDonald, 806-651-2129, rmcdonald@wtamu.edu
WTAMU College of Business Names Patterson Professorship of Business Law
CANYON, Texas—The College of Business at West Texas A&M University is pleased to announce the appointment of Dr. Robin Patterson as the Don Patterson Professor of Business Law. 
Patterson, clinical assistant professor of business law, earned her Juris Doctorate degree from the University of New Mexico before joining the faculty at WTAMU in 2010. Patterson teaches in the areas of business law, gift and estate planning an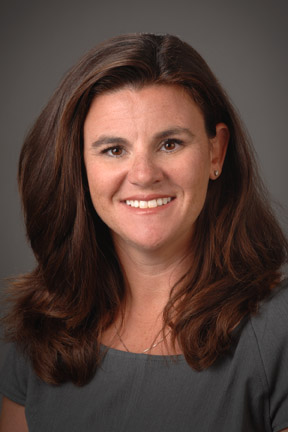 d healthcare law. Her research has appeared in numerous journals, including Today's CPA, Research in Business and Economics Journal, Journal of Global Business Management and Journal of Business and Economics Research. 
Don Patterson, a 1952 graduate of the College of Business, established the Patterson Professorship of Business Law in 2013. The professorship was created to foster academic excellence, discovery and innovation for the faculty, students and regional community supported by West Texas A&M University and the College of Business. The professorship will play an important role in advancing a new Bachelor of Business Administration degree concentration in Law and Economics.
"Don Patterson has served the legal community with distinction throughout his career, and we are very pleased to have the Patterson Professorship established as a legacy for this distinguished alumnus," Dr. Neil Terry, dean of the College of Business, said. "Although Robin Patterson is not related to Don Patterson, she embodies the work ethic, dedication and community support that is synonymous with the reputation of Don and Dorothy Patterson."  
The announcement of the new Professorship appointment brings the total to 14 endowed professorships in the College of Business. The continuing professor appointments are as follows:
•     Dr. Barbara Wang, Gene Edwards Professor of Banking;
•     Dr. De'Arno De'Armond, Gene Edwards Professor of Financial Planning;
•     Dr. Anne Macy, Gene Edwards Professor of Finance;
•     Dr. Musa Jafar, Dr. Phil Gensler Professor of Computer Information Systems;
•     Dr. Nick Gerlich, J. Pat Hickman Professor of Marketing;
•     Dr. James Owens, Don Hodges Professor of Corporate Governance;
•     Dr. Darlene Pulliam, James and Mogie McCray Professor of Business;
•     Jean Walker, Dr. Jerry Miller Professor of Entrepreneurship;
•     Dr. Sean Humpherys, T. Boone Pickens Professor of Business;
•     Dr. Jonathan Shaffer, T. Boone Pickens Professor of Management;
•     Dr. Karyn Friske, Stanley Schaeffer Professor of Business Ethics;
•     Dr. Jeffry Babb, Drs. Neil and Anne Terry Professor of Business; and
•     Dr. Andrew Li, Don Williams Professor of Management.
 
—WTAMU—