Feb 10, 2021
Business
Featured
Graduate
WT Finance and Economics Graduate Program Ranked No. 2 in Country
CONTACT: Lynsee Bjork, 806-651-2526, lbjork@wtamu.edu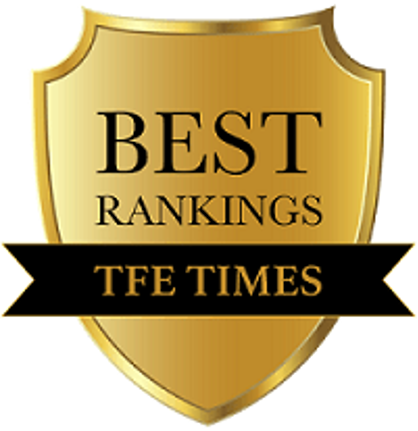 CANYON, Texas — For a fourth year, one of West Texas A&M University's graduate degrees is one of the best in the country, according to the world's foremost academia media company.
TFE Times ranked the Master of Science in Finance and Economics program in the Paul and Virginia Engler College of Business at No. 2 for the fourth year in a row and in the Top 10 for the seventh consecutive year.
TFE Times is an online news platform known as the world's foremost academia media company that delivers news regarding business, culture and technology.
The TFE Times 2021 Best Masters of Financial Economics Programs Top 5 are:
Columbia University
West Texas A&M University
Brandeis International Business School
University of California, Santa Cruz
University of Colorado Denver
"I am proud to be a part of the Master of Science in Finance and Economics program, where we strive to create a dynamic program that meets the needs of our students in an ever-changing global environment," said Dr. Anne Macy, WT's Gene Edwards Professor of Finance. "Whether it is adding new data sources and analytics courses or expanding elective options, the MSFE program stays on the cutting edge of financial and economic analyses and techniques."
The components used to measure rankings include GMAT scores, mean starting salary and bonus, mean undergraduate GPA, acceptance rate, full-time graduates employed at graduation and full-time graduates employed three months after graduation.
"I think that WTAMU, and the Engler College of Business specifically, is a phenomenal place to be a student," said WT alum Chandler Huddleston, a financial analyst at FirstBank Southwest in Amarillo. "The MSFE ranking comes as no surprise to me as it merely reinforces what I already knew about the quality of the program. Beyond that, the outstanding faculty and staff go above and beyond to ensure access to a vast network of professionals that serve as both professional relationships and job prospects. I know that my decision to attend the MSFE program at WT is certainly one of my best, and it is one that is still paying dividends today."
"I am grateful for the people at the Engler College of Business and the opportunities they have given me during the years I have spent there," said Arne van Mourik, a 2020 graduate who works as staff accountant at Uhy Advisors in Farmington Hills, Mich. "The faculty has allowed for academics at the highest level while also focusing on the benefits of service and ethical leadership, which will be a major benefit for years to come."
Additional rankings of the Paul and Virginia Engler College of Business can be found here, and more information about the MSFE program can be found here.
The ranking reflects WT's emphasis on quality as a cornerstone for all of its programs, as laid out in the University's long-term plan, WT 125: From the Panhandle to the World.
To receive a personalized plan of study, contact the Graduate Business Programs Office at 806-651-2500 or COBGrad@wtamu.edu.
About West Texas A&M University
WT is located in Canyon, Texas, on a 342-acre residential campus. Established in 1910, the University has been part of The Texas A&M University System since 1990. With enrollment of more than 10,000, WT offers 60 undergraduate degree programs, 40 master's degrees and two doctoral degrees. The University is also home to the Panhandle-Plains Historical Museum, the largest history museum in the state and the home of one of the Southwest's finest art collections. The Buffaloes are a member of the NCAA Division II Lone Star Conference and offers 15 men's and women's athletics programs.
—WTAMU—