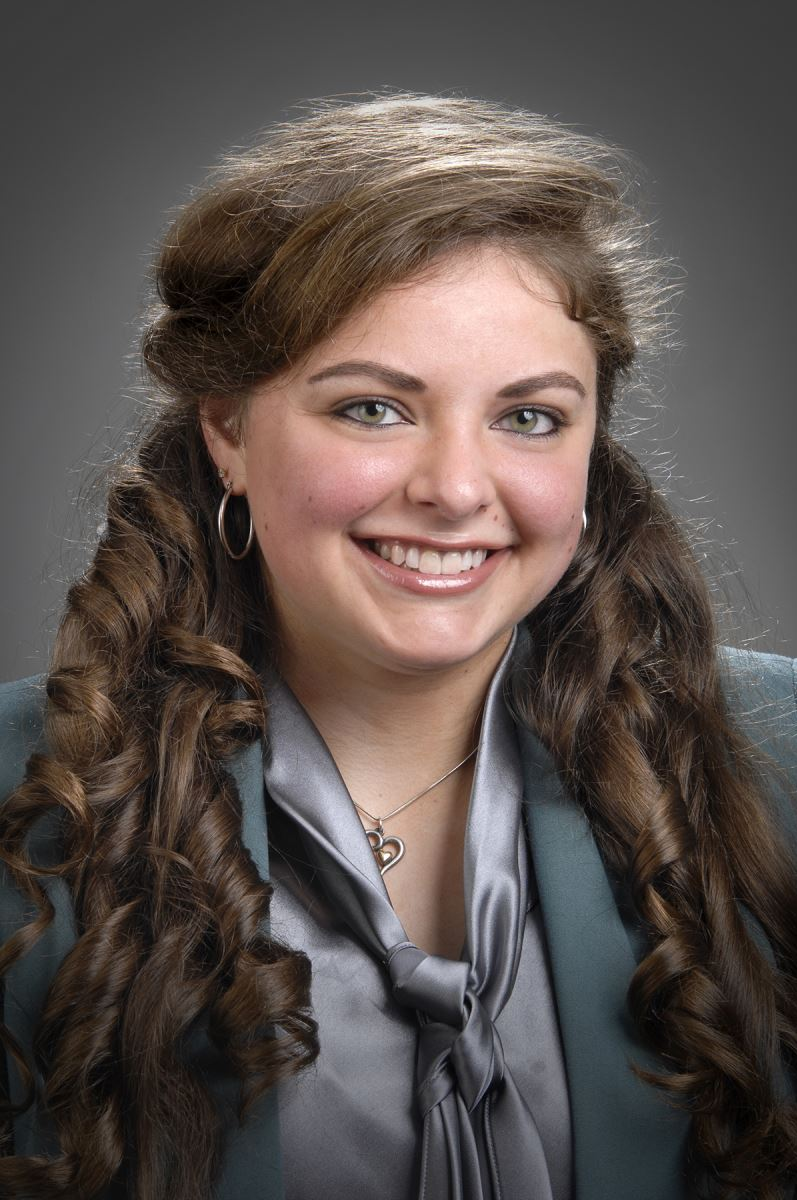 "Senior Amanda Bell, double-majoring in biochemistry and biology, has achieved one of the top two Medical College Admission Test (MCAT) scores ever earned at West Texas A&M University.
"I hadn't taken biochemistry yet when I took the MCAT," Bell said. "I studied for about two months, but my adviser, Dr. Carolyn Bouma, was one of the biggest reasons I got into med school. She reviewed parts of my application and gave me tips as an expert. She and Dr. Donna Byers really helped me with cell biology, too."
Bell, who is from Midland, received invitations to interview at eight of the 10 medical schools in Texas, and she is the first traditional WTAMU student to receive an interview at the only private medical school at Baylor College of Medicine. She received early acceptance from Texas Tech University (TTU) and University of Texas at Houston McGovern. Ultimately, she decided on TTU.
"I'm looking forward to staying near West Texas for the friendly people and culture when I go to Tech in August," Bell said. "I chose WT because of the small West Texas community, and everyone was willing to work with me and my activities. When I played basketball, Dr. Pamela Lockwood helped me balance it all."
Bell was a Lady Buffs basketball player for two years and two-time WTAMU scholar-athlete before pursuing internships in infectious diseases and cardiology. Both were impactful experiences, and she is undecided which specialty she will practice as a physician.
"I'm not sure right now what my specialty will be yet. I enjoyed both the infectious disease and the cardiology experiences," Bell said. "During the cardiology health-care internship with Dr. Michael Miller, I got to 'scrub in' with the doctors and be in the operating room during bypass surgery. That was an awesome experience that most students don't get, even in medical school. It's really different seeing a heartbeat in front of you."
Bell is a member of the Mortar Board Honor Society, Alpha Chi Honor Society (top 10 percent of college juniors and seniors nationwide), the Golden Key International Honour Society, National Society for Leadership & Success, Beta Beta Beta National Biological Honor Society, Gamma Beta Phi National Honor Society and WT Pre-Healthcare Professionals Club. She has been on the President's List each semester and worked as a part-time chemistry assistant.
"Amanda has impressed me with her excellent time-management skills," Dr. Carolyn Bouma, associate professor of biology, said. "She enjoys learning and applying her knowledge. She dedicates herself wholeheartedly to every task. She is pleasant and enthusiastic, both in and outside the classroom; she will be respectful of her future patients and will communicate well with them."
-WTAMU-