It is our privilege to honor outstanding alumni whose personal accomplishments and professional achievements are a source of great pride for WT.
As distinguished alumni, they are not only recognized for their successes, but commended for long careers as ambassadors of a quality education at an affordable institution.
For more information, contact the WT Alumni Association at 806-651-2311 or email rhall@wtamu.edu.
2023 Distinguished Alumni
Gary Barnes '78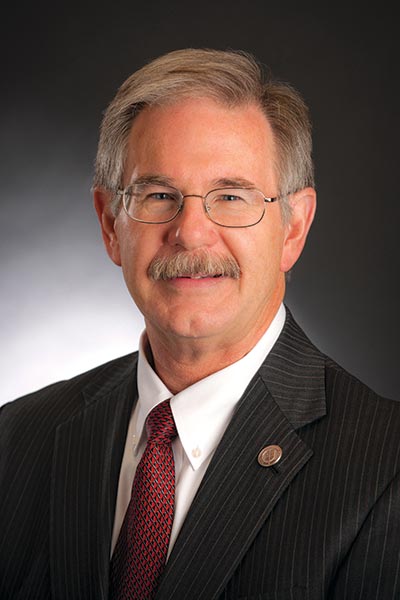 Gary Barnes, a Plainview native, graduated from WT in 1978 with his bachelor of business administration degree and was hired by the University immediately as a staff accountant. He rose through the ranks and ultimately served as vice president for business and finance and chief financial officer during a time when the University was on shaky ground.
"Gary's leadership in meeting these challenges was approached by being a 'team player' who came up with innovative and creative strategies that kept WTAMU moving forward," wrote Dr. Flavius Killebrew, former WT provost, in a nomination letter.
"Gary was the ultimate team player, advocate and servant leader," wrote Dr. Don D. Albrecht, emeritus vice president for student engagement & success at Texas A&M University–Corpus Christi and a former WT administrator. "He always had the best interest of the entire campus community—faculty, staff and students—at the forefront of all his decisions."
In Canyon, Barnes was active with the United Way of Amarillo and Canyon, Leadership Canyon/Amarillo and the Boy Scouts, as well as the board for the Panhandle-Plains Historical Society and statewide higher-education organizations.
Barnes left WT in 2013 to become the associate vice president for finance and university controller at Texas A&M University, where he served from 2014 to 2016, overseeing 11 departments and managing a $1.7 billion budget.
In 2016, he was hired by the Texas Tech University System, where he retired in April 2022 as vice chancellor and chief financial officer. He and wife Cindy, also a 1978 WT graduate, live in Lubbock.
William E. "Bill" Semmelbeck '69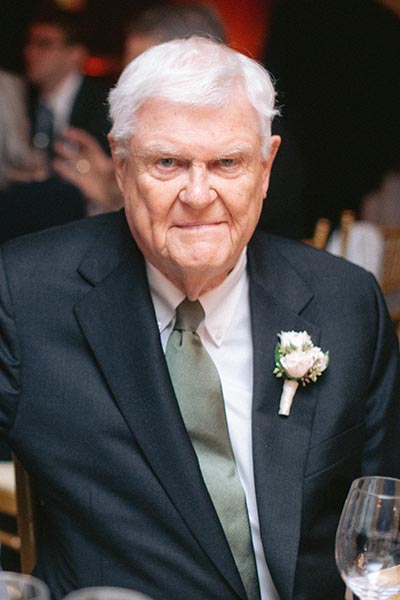 William E. "Bill" Semmelbeck, an Oklahoma City native, joined the U.S. Navy in 1944 and was honorably discharged in 1946. He earned his MBA from WT in 1969 and was hired as a professor in the then-School of Business, where he taught for 18 years. Before leading his own classrooms, though, Semmelbeck already was a proven business leader in Amarillo, where he founded Buck's Sporting Goods and J&B Builders after moving to the city in 1953.
While teaching at WT, he entered into a partnership with Ron Watts, one of his former students, and Ron Edmondson to found what would become known as Officewise, the largest office supply/furniture business in West Texas and one of the largest in the state.
"Over the last 50 years, he has been a force in helping former students develop their professional lives," Watts wrote in a nomination letter. "Some of those students requested help, and others didn't know that Bill had helped them from behind the scenes."
Semmelbeck retired from WT in 1988 and was named Professor Emeritus by The Texas A&M University System in 1992. He and wife Betty now live in Houston.
"Bill's time teaching at WT brought real-world knowledge and generated interest among several generations of students," wrote Richard Ware, Amarillo National Bank chairman, in a nomination letter. "He had a touch to light a fire for a business career. He helped so many young students."
Semmelbeck is a member of the Old Main Society and the Eternal Flame Society and has funded several scholarships in the Paul and Virginia Engler College of Business and the College of Engineering.
In addition to Buck's and Officewise, Semmelbeck had ownership stakes in J&B Builders, American Land Title Co. and Battlecat Energy Partners. He served as a consultant for Matador Petroleum, MicroChemical and the Greenways housing development in Amarillo, and served on several boards of directors for area banks.